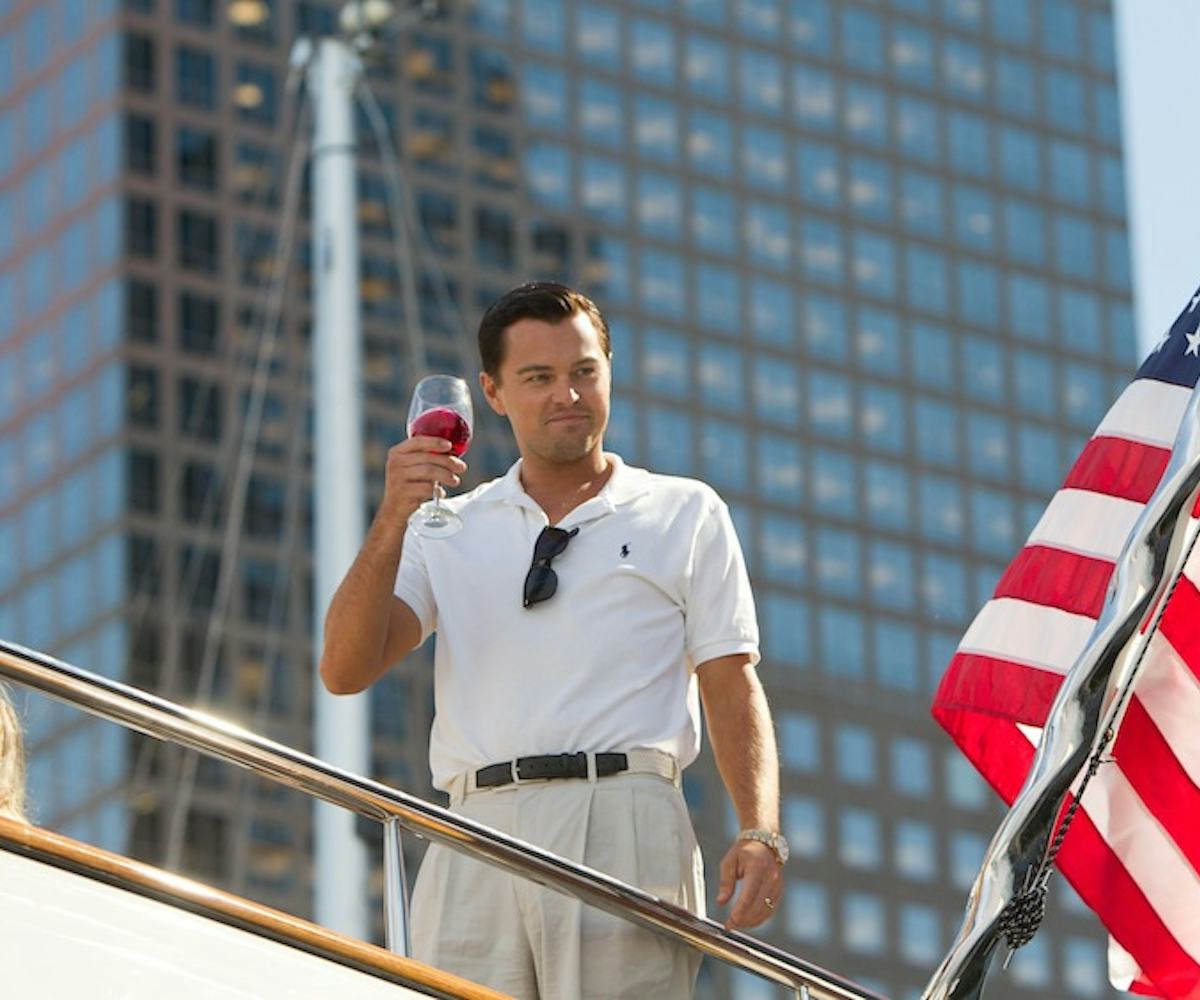 the 2014 oscars drinking game
this way, everybody wins.
It's almost Oscars time! And you know what that means: get ready to go big. Well, maybe not Leo in Wolf of Wall Street big, but....you get the idea. The entire awards show season has basically been leading up to the Academy Awards, and as awesome as the Golden Globes, the Critics' Choice, and the SAG Awards are, we have a feeling that nothing will be able to top the excitement that goes down on Sunday night.  
Between Ellen Degeneres' hosting gig, Pharrell's performance, and all of our favorites turning up on the red carpet, there's more than enough material here for one seriously epic drinking game. So check out our rules below, feel free to chime in on Facebook, and um, don't blame us if you roll into work a little late on Monday morning.
NYLON's Oscars Drinking Game: 
Take a sip if Jared Leto's hair is in a man-bun.
Take a shot if Jared Leto's hair is down (and then book an appointment to get yours done like his...).
If someone has a wardrobe malfunction, take a sip.
If Ellen Degeneres breaks into song and/or dance onstage, take a sip. 
Take a sip every time Ellen Degeneres makes fun of someone in the audience (two sips if it's Shia LaBeouf). 
Take a shot if American Hustle wins an award. Finish your drink if it wins Best Picture.
If Leonardo DiCaprio wins, drink two vodka shots, scream "I'm the king of the world!" and then conduct a solo dance party like this one. 
If the star you chose for the Oscars quiz wins, pick a drink partner and make them take a shot. 
If Pharrell performs "Happy" in "the hat" drink a hat-full of vodka (or if you don't have a hat handy, take a shot). 
If Her wins, kiss your iPhone and drink a bottle of wine alone.