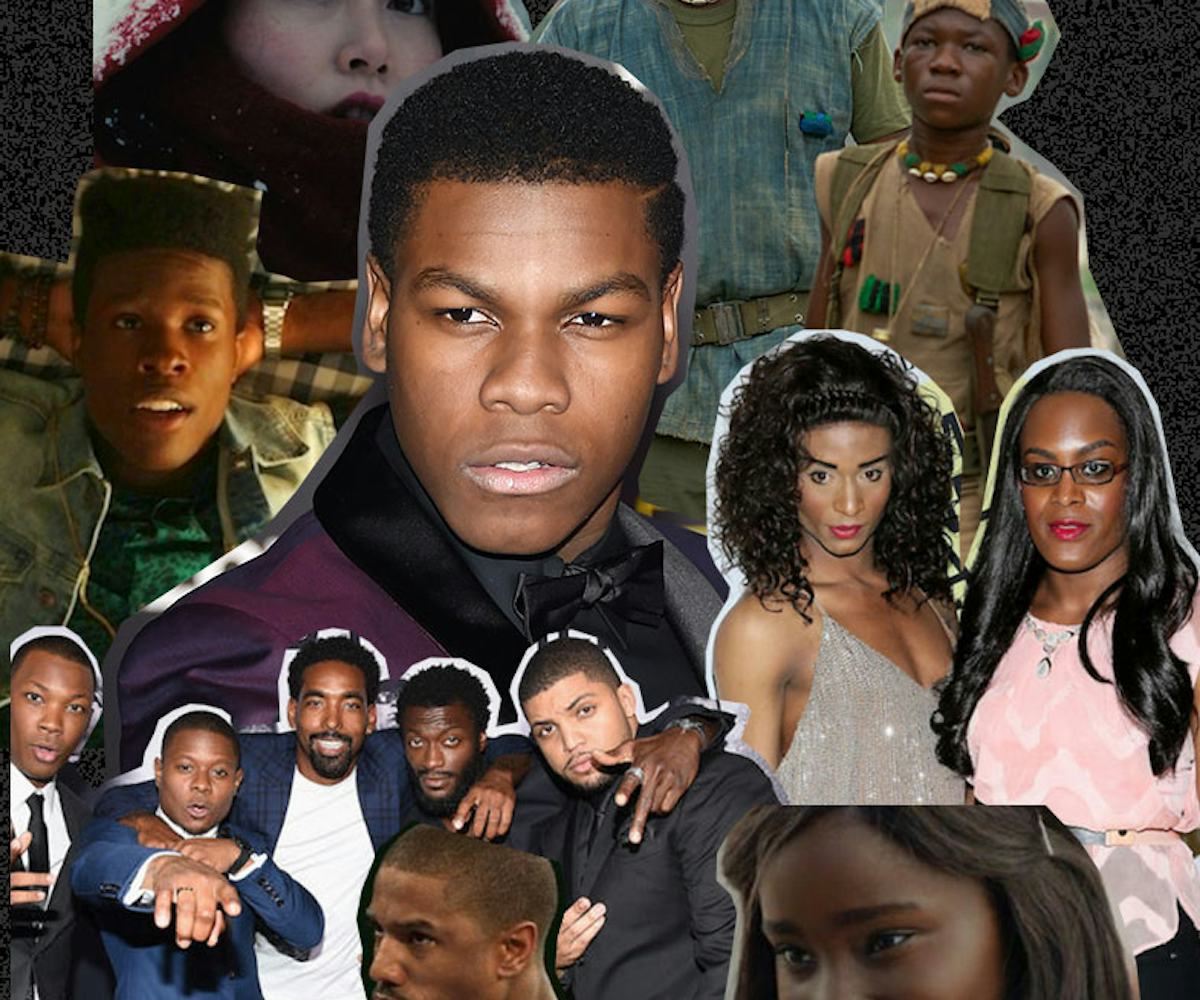 Collage photos via Getty Images, Hold Up Films, Lucasfilm, Shawn Greene, Warner Bros. Films, and Lionsgate.
#OscarsSoWhite Because The Academy Snubbed These Amazing Performances
So, as we previously mentioned, the Academy of Motion Picture Arts and Sciences offered few nominations to people of color this morning, most notably in the four acting categories and the Best Picture slate. White actors and films focused on white people dominated those high profile slots to the exclusion of all others.
In a year when people of varying races and ethnicities offered truly notable performances while movies like Creed, Straight Out of Compton, and Tangerine embraced often underrepresented social groups, the Oscars left the growing movement of cultural inclusiveness out in the cold. Academy President Cheryl Boone Isaacs even mispronounced the name of the only non-white candidate for Best Director, Alejandro G. Iñárritu. It should be noted that Iñárritu won the award for Birdman in that same category less than a year ago.
To call all this a "disappointment" isn't sufficient. Rather, it's an indictment of the regressive position of the Academy and its members, as well as proof of how very close they, and the awards they hand out every year, are to complete irrelevance. No wonder the Twitter hashtag #OscarsSoWhite blew the hell up this morning.
Now, if it sounds like we're angry, it's probably because we're angry. However, we can do something positive about it simply by pointing out those who we feel could have (or should have) made the cut this year. So, without any more comment, here are some people and films that the Academy chose to pass by that we wholly suggest you pursue next time you're looking to see a worthy performance...from someone other than those the Oscars have already honored.
Kitana Kiki Rodriguez for Best Actress and Mya Taylor for Best Supporting Actress in Tangerine.
Straight Outta Compton for Best Picture and F. Gary Grey for Best Director.
Karidja Touré for Best Actress in Girlhood.
Beasts of No Nation for Best Picture with Idris Elba for Best Supporting Actor and Abaraham Attah for Best Actor. 
Michael B. Jordan for Best Actor and Ryan Coogler for Best Director for Creed.
John Boyega for Best Supporting Actor in Star Wars: The Force Awakens.
Benicio Del Toro for Best Supporting Actor in Sicario.
Ibrahim Ahmed for Best Actor in Timbuktu.
Oscar Isaac for Best Actor in A Most Violent Year.
Rinko Kikuchi for Best Actress in Kumiko, The Treasure Hunter.