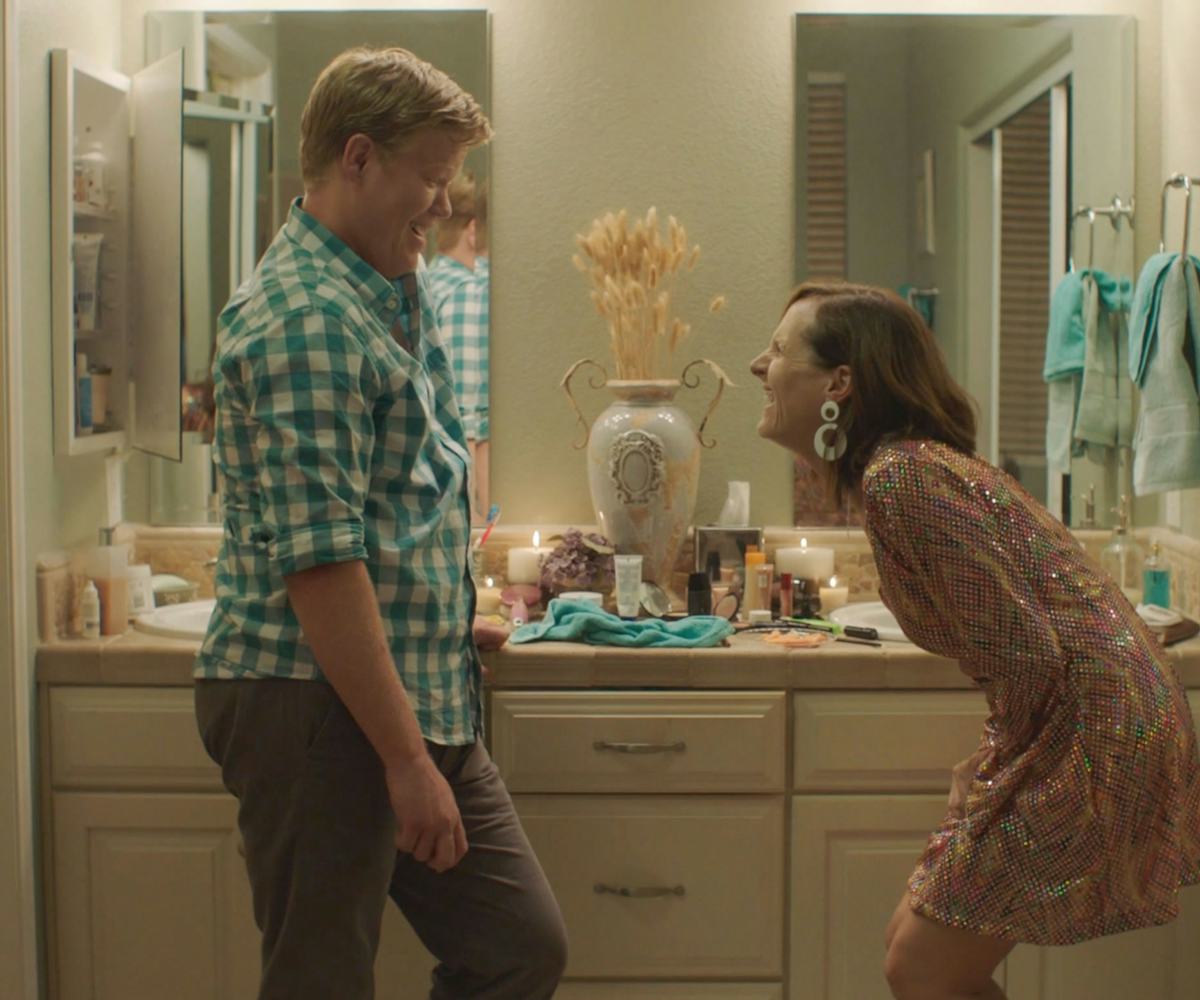 Photo via Gettin Rad Productions
Molly Shannon Will Make You Cry, Laugh, And Cry Some More In The 'Other People' Trailer
The breakout performance of the year
This year's Oscar race for Best Actress has a very unlikely frontrunner. Molly Shannon, best known for the hyper-weird misfits she played on Saturday Night Live, emerged as the breakout star at this year's Sundance thanks to her stunning performance in Other People, where she plays a woman suffering from terminal cancer. Jesse Plemons, of Friday Night Lights, Fargo, and Breaking Bad fame, stars as her gay, comedy writer son who moves home to take care of her. The film is based on the real life experience of director Chris Kelly, who's best known for his work as a writer on SNL and Broad City.
The first trailer reveals a film that promises big laughs and major tears, thanks to what looks like a career-redefining performance from Shannon. Another actor to look out for is Maude Apatow, who began acting in her father Judd's films, and looks to be blossoming into a major talent. She's joined by Zach Woods, Bradley Whitford, June Squibb, and Paul Dooley, in a stellar supporting cast. 
Other People hits theaters on September 9, just in time for awards season. Watch the trailer below.