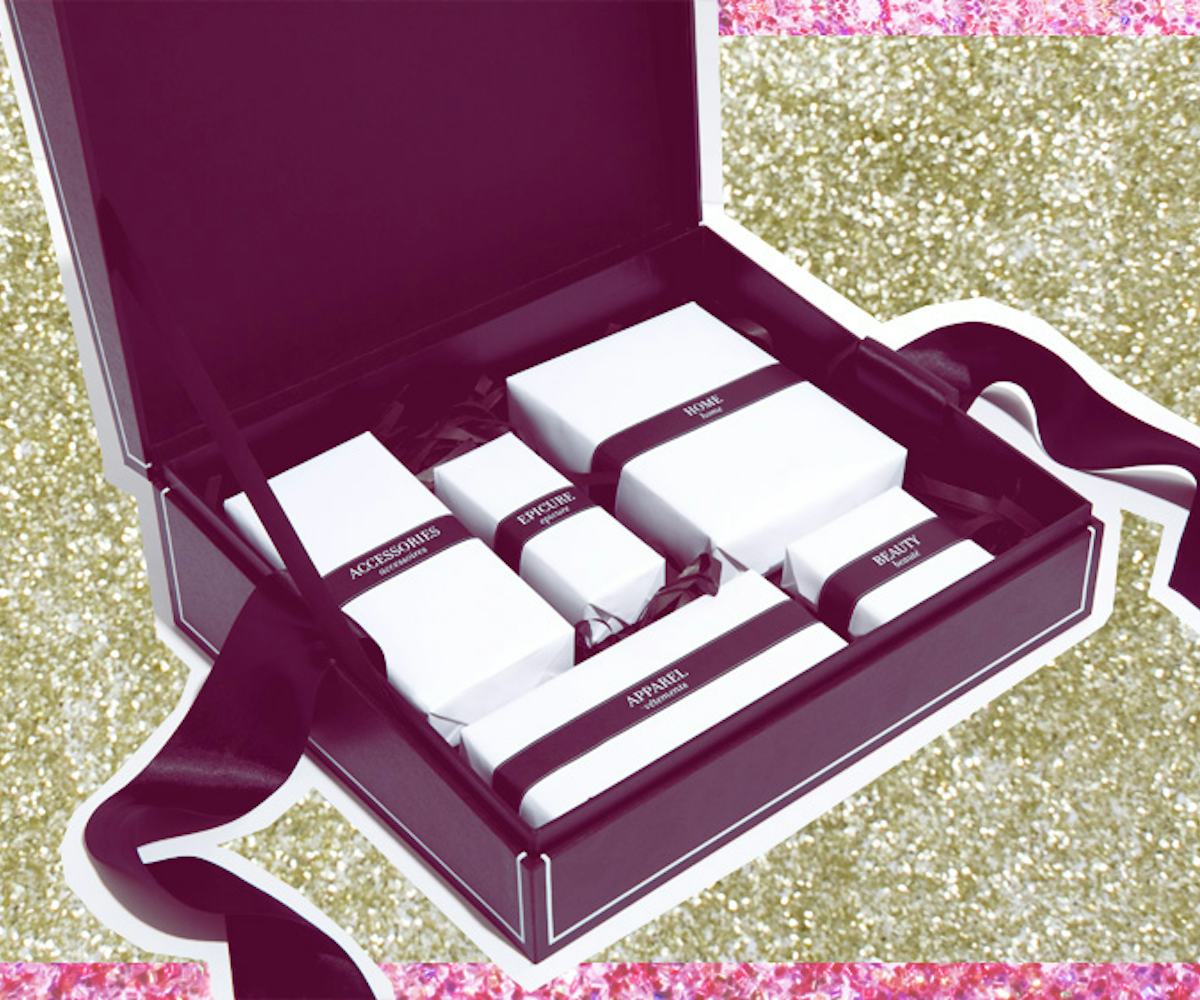 here's the chicest subscription box ever
score some serious french beauty secrets
Let's be real: We would love to be the kind of girls who can casually take a trip to Paris every time we get a craving for chic little French accoutrements. But that's just not what (most of?) our lives look like. Cue the tiny violins.
So, what's a French-obsessed shopaholic to do? Enter: OuiPlease, a new monthly subscription box of luxury French goodies. Curated by lifestyle expert Jessica Barouche, the box features treasures from her native country like beauty products, accessories, jewelry, home goods, and even edible finds. We could barely contain our oohs and aahs as we opened our "Paris, I Miss You" parcel, unwrapping luxury vanilla perfume, a brown leather clutch, and potentially the fanciest olive oil our paws have ever touched. There's also an eyeliner, a scented candle that apparently contains a diamond, a dainty gold bracelet, and more. 
The box includes under-the-radar and up-and-coming brands that can't be found outside of France, making it the perfect gift for your chicest friend—you know, the one who was wearing wide-brim fall hats before they were available at fast-fashion chains and knows things about obscure wine and organic coffee. In fact, within the box is a small zine that gives the history of each product in the box, actually telling the story behind each of these curated products.
It's $175 for a single parcel, $150 for a month-to-month subscription, and $650 for the whole year. Considering each box of over ten products is valued at around $400, this is a pretty good, albeit fancy, deal. We even like the idea of splitting a subscription between roommates, letting the box be a monthly bonding time (unless you end up fighting over what's inside, in which case, we apologize). 
"Paris, I Miss You" ships on December 11. Let us know if you'll be signing up to get yours.