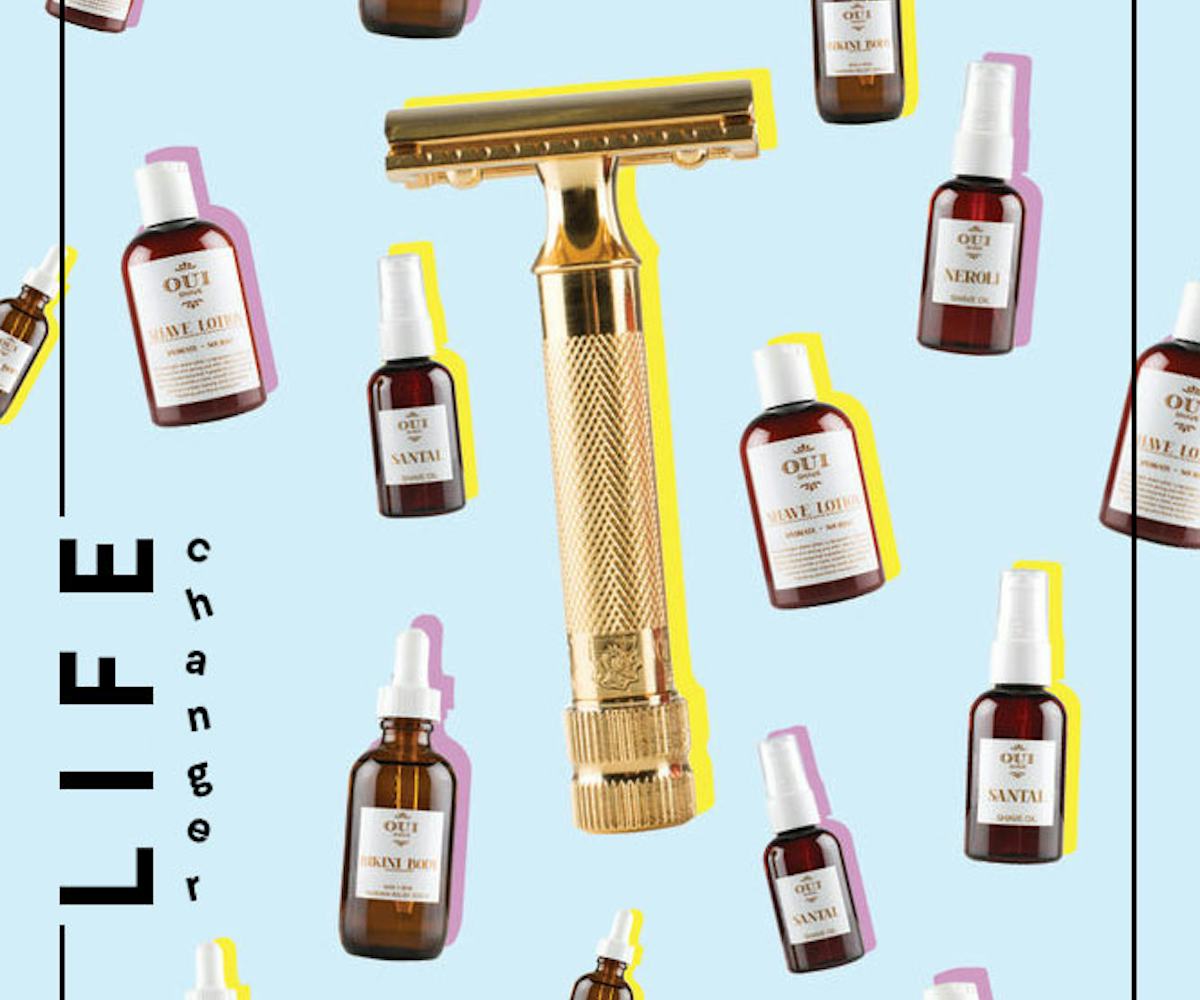 How A 14-Karat Gold Razor Changed My Legs (And My Life)
So long, nicks and razor burns
While some like to scoff at the idea of literal life-changers, we firmly believe that the world is filled with things and experiences that can permanently alter the course of your life. Whether it's a television show, book, underground cultural phenomenon, beauty product, or meme, there's plenty of power in even the most innocuous of things. In our Life Changer series, we're sharing those things that helped us become who we are today, and hopefully, inspire you to try them out for yourselves.
Being blessed with my father's Italian genes, I was quite young when my inheritance of thick, dark body hair that grows back practically in minutes became something of a liability. This means that by the time I was in fourth grade, just as I was getting ready to take on puberty, my easily embarrassed self also had the privilege of getting to shave her legs for the first time. Fun!
I cannot deny the fact that I'm a creature of habit, so up until recently, I still relied on the crappy disposable drugstore razors with which my mother taught me to shave. These not-so-amazing blades, of course, resulted in everything from razor burn to ingrown hairs and, oh my god, more cuts and nicks than any one person should ever admit to having. However, all of these things became a part of my normal, and I never really gave much thought to trying an alternative.
Until, that is, a razor named Carrie walked into my life.
I stumbled across Oui Shave and their razor sets—humorously all named after our favorite girls from Sex and the City—and was immediately intrigued. Their Carrie razor is made with 14-karat gold and is the most regal-looking thing I had ever seen. I just had to try it for myself. 
I'm not going to lie, when I first unwrapped it, I panicked a little. This gold razor seemed bulky compared to my usual plastic throwaways, and it had quite a bit of weight to it. Included in the box was a tiny envelope of very sharp razor blades, which induced an immediate fear of slicing my leg open and bleeding out, or some other horrifically similar incident. I shuddered a bit, and then read some of the online reviews to ensure myself that it was all going to be okay.
Well, I'm now two months into using this magical razor, and I have the smoothest legs (and other body parts) I've ever had since I entered the wild world of shaving, and not one nick. There was a moment where I thought I might have cut myself when I slipped in my own shower mid-shave (a result of being one of the clumsiest human beings to ever walk the earth), but I was relieved to see that I was fine, something that wouldn't have been if I hadn't changed my old razor habits. The weight allows for the razor to glide right over the skin without any pressure, thus doing most of the work for you and preventing any accidents.
Ever since I've started using the Carrie, I've tossed my backup stash of disposables and never looked back.
The Carrie set comes with the razor, a bottle of shave oil (I love the neroli), and four double-edged razor blades for $85. I know what you're thinking—$85 is a lot to shell out for a razor. But your new best friend Carrie will actually last you a lifetime (longer than most of your friendships, I assure), so believe me—it's worth the investment. You can check out all of Oui Shave's razors online at OuiShave.com.
Click through the gallery below to take a closer look at this godsend of a razor and other incredible products by Oui Shave with which I have since become obsessed. Follow my lead, and I promise your legs will be in envy-worthy, tip-top smoothness in no time at all.
Meet your new best friend, Carrie. When you purchase her, you get a bottle of shave oil and four disposable razor blades.
Oui Shave, Carrie 14K Gold Razor Set, $85, available at Oui Shave.
You can also purchase the shave oil separately, which comes in either neroli or santal. The neroli oil has an incredible citrus scent and keeps your legs nourished and smooth during your shave, ensuring a slick, close shave.
Oui Shave, Neroli Shave Oil, $16, available at Oui Shave.
This serum is a miracle worker for your nether regions in case you get an ingrown—it soothes irritation and restores your skin's texture.
Oui Shave, Bikini Body Ingrown Relief Serum, $22, available at Oui Shave.
You can use this nourishing lotion during and after your shave to keep your legs hydrated. This formula is especially great for sensitive skin, as it will calm any irritation.
Oui Shave, Shave Lotion, $32, available at Oui Shave.