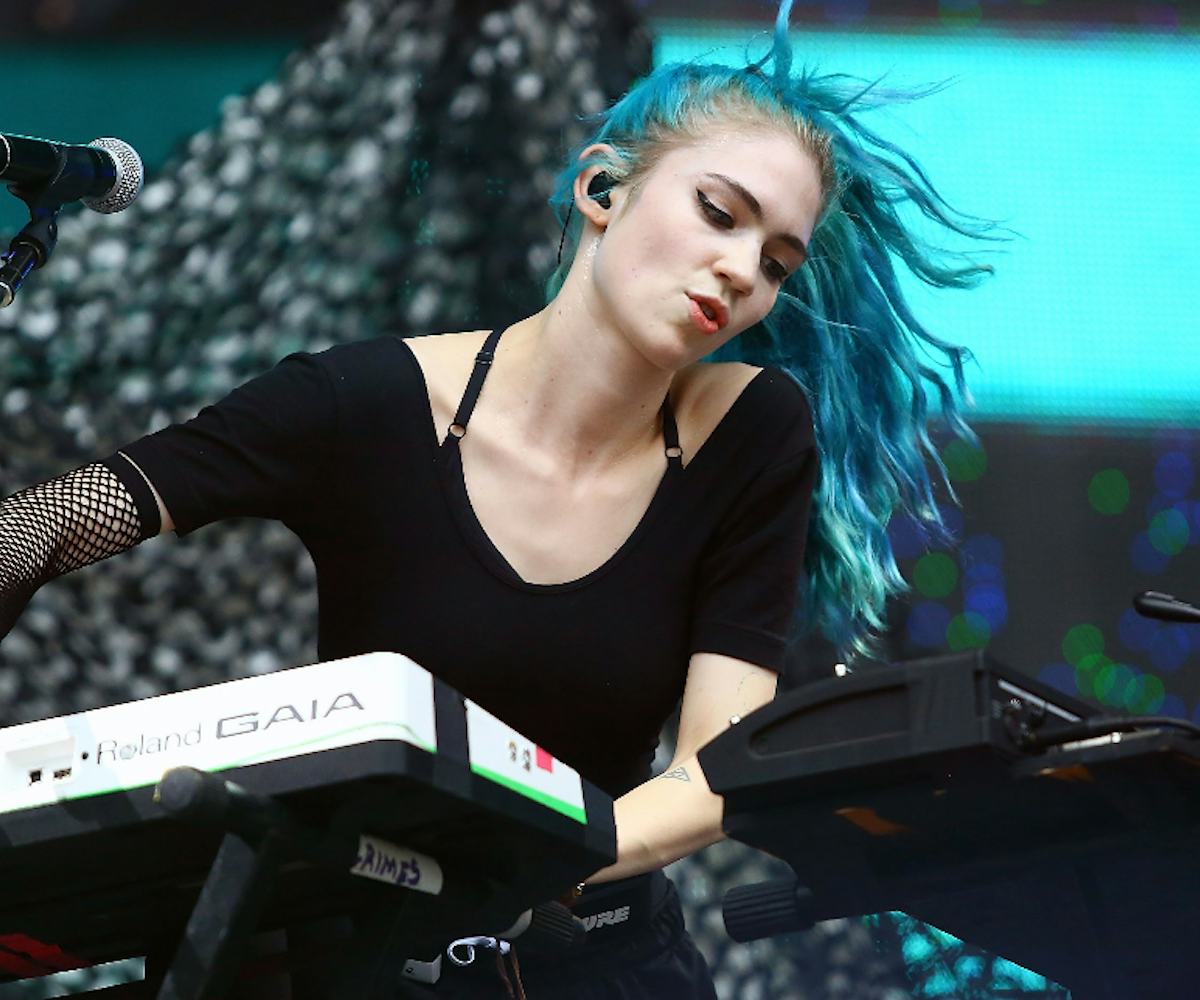 Our Most Anticipated Albums of 2015
With the current state of the music industry, it almost seems silly to talk about albums and release dates like they're sure things. moreAs 2014 showed us, with its mixtapes, Soundclouds, surprise releases, and changed dates, it's the Wild West out there. Anything can happen, and as Beyonce showed us this year, anything often does. So the following selections are a mix of completed albums with set release dates, records that have been delayed and should be released this year, and rumored works that with crossed fingers, should finally come out this year. We're talking to you, Grimes.
Chance the Rapper & The Social ExperimentNearly two years after the release of his standout mixtape, Acid Rap, Chance the Rapper will release a free album called Surf in collaboration with his backing band, The Social Experiment. In an interview with Billboard, Chance revealed that the project would be largely driven by TSE trumpet player Nico Segal, who has made notable appearances on recent releases, "Sunday Candy," and, "No Better Blues."
MNEKThis London-based 20-year-old producer has been blowing up overseas over the past year, landing a feature on Duke Dumont's Grammy-nominated track, "Need U (100%)" and releasing a series of killer solo singles. If MNEK's deep house track, "The Rhythm," is any indicator of what his debut full-length album will sound like, we have towering expectations.
JeremihChicago crooner Jeremih hasn't released a full-length album since 2010, keeping our appetites mildly appeased with chart-topping tracks like, "All The Time," and his most recent single, "Don't Tell 'Em." After years of what seemed like never-ending mixtape releases and messy label disputes, Jeremih will finally unleash his third official studio effort, Late Nights.
Kendrick LamarAfter releasing, "I," one of the most polarizing tracks of 2014, all eyes are on Compton rapper Kendrick Lamar to see how he'll follow up his 2012 world beater, Good Kid, M.A.A.D City.  Genre-bending tracks like, "Bitch, Don't Kill My Vibe," and, "Swimming Pools (Drank)," landed Lamar on hip-hop's front line, and anything less than one of the best albums of the year will count as a disappointment. The pressure is on.
Mark RonsonInspired by his early career as a DJ, English musician/producer Mark Ronson teamed up with Grammy-winning producer Jeff Bhasker to craft his upcoming fourth album, Uptown Special. Alongside the funky Bruno Mars-assisted single, "Uptown Funk," Ronson's LP will feature guest spots by Pulitzer Prize-winning author Michael Chabon, Hudson Mohawke, Emilie Haynie and Tame Impala's Kevin Parker, a vintage Ronsonian melting pot.
Joey Bada$$Brooklyn rapper Joey Bada$$ has been holding down East Coast hip-hop in recent years, releasing three unrelenting mixtapes before crafting his official studio debut, due late January. B4.DA.$$ (pronounced, "Before Da Money") will feature Jamaican reggae artist Chronixx, Chicago singer-songwriter BJ the Chicago Kid, and production by Hit-Boy. If "Curry Chicken" offers a taste of what's to come, it sounds like the 19-year-old has created a recipe for old-school nostalgia, and we're hungry for it.
Kanye WestAlthough there's nothing officially scheduled for Kanye West in 2015, he reportedly freestyled his entire upcoming album over a set of instrumentals for Seth Rogen in a limo for two hours. The outspoken rapper is among the most important and versatile artists of our generation, reinventing his sound with every album, so we're anxious to hear what Yeezy will sound like next. All he's said about the project is that it is "different," much like "a pair of Timberland's—not quite leather, not quite suede."
Sky FerreiraIt took a few questionable singles and an '80s pop EP for Sky Ferreira to find her sound, but the sonic space she carved for herself on Night Time, My Time is very much her own. For her highly anticipated sophomore effort, the 22-year-old singer has confirmed that a track called "Guardian" will serve as the official lead single. "I wanna be free from the dark that lives deep inside of me," wailed Ferreira during a live performance earlier this year. There are also reports of her working with French DJ Gesaffelstein on the album, which is as unlikely as it is intriguing.
ChromaticsPortland electronic outfit Chromatics officially announced a follow-up to their 2012 effort Kill for Love, which will allegedly arrive in time for Valentine's Day. The album is titled Dear Tommy, which includes 17 total tracks and eerie album art, featuring a grainy, glowing apple. Reworked versions of 2013's After Dark 2 songs, "Cherry," and, "Camera," will also appear on Chromatics' forthcoming release.
ShamirWith an androgynous edge evocative of Prince during his heyday and a blithe vocal tenor that sounds neither masculine nor feminine, 20-year-old Shamir has become a leading voice in blurring the existing gender binary. His critically acclaimed debut EP, Northtown, probes this conservation through five confident, synth-driven tracks. His technicolor jam "On the Regular" is one of our favorite tracks of the year. If given the right tools, Shamir could easily be among the biggest artists in 2015.
Purity RingCanadian electronic duo Purity Ring drenched 2012 in a dreamy haze with their debut album, Shrines, but has since remained relatively quiet. On December 2nd, the cascading track, "Push Pull," broke their silence, serving as the first official release off an upcoming mystery album. "You push and you pull, but you'd never know. I crept up in you and I wouldn't let go," coos singer Megan James over producer Corin Roddick's bright, glimmering instrumental. We want an escape in 2015, and Purity Ring is one of the few groups that take us there.
GrimesAfter scrapping her new album this past year because "it sucked," Grimes has been working on rebuilding the sophomore effort for a 2015 release. We were on the fence about her Blood Diamond-produced track, "Go," so it's probable that this massive set back was for the better. The Vancouver-born singer's breakthrough, Visions, was a singular, um, vision, that announced Grimes as a true original who can seamlessly blend pop sensibility with avant-garde artistry. Expect more of the same here (that's a good thing).
Drake"Fuck being on some chill shit," raps Drake on, "0 to 100 / The Catch Up," completely dismantling his reputation as hip-hop's softy. The aggressive track could be a hint to the kind of music we'll be hearing off Drizzy's forthcoming album, Views From the 6ix, referring to the 416 area code of his hometown Toronto. Although rumored to have a spring 2015 release, no official date has been set for Drake's fourth album.
Text by Justin Moran. Photo via Getty.