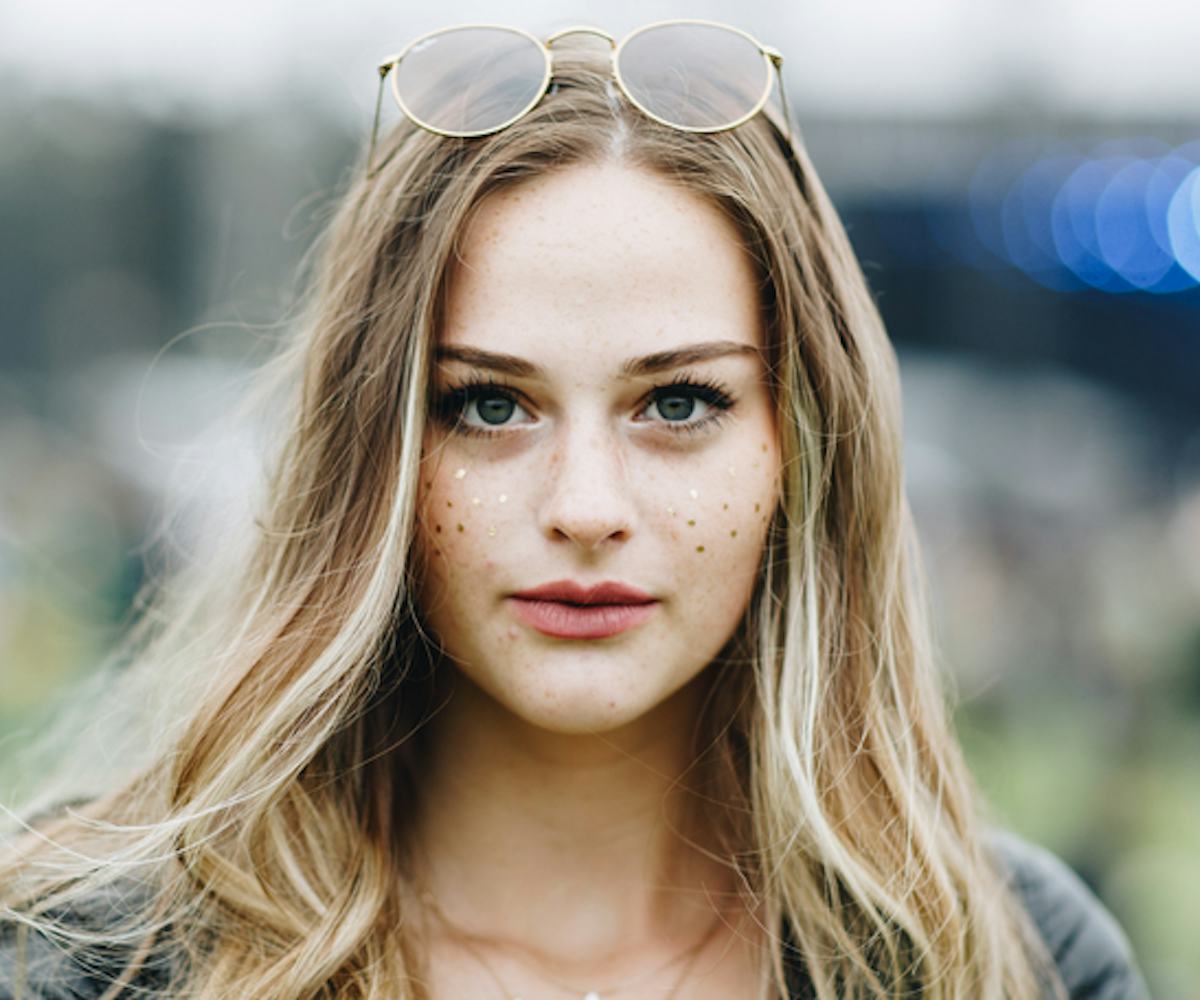 Photo by Betsy Newman
19 Reasons Why San Francisco Is For The Beauty-Obsessed
This is what we call sophisticated edge
San Francisco is a city known for fog, start-ups, and Mia Thermopolis, the Princess of Genovia. It may not be the first city that comes to mind when you think of beauty meccas, but think again. When it comes to playful makeup and sophisticated edge, don't sleep on San Francisco. We saw a spectacular array of beauty looks while on the grounds at Outside Lands this year. From tasteful glitter to covetable mascara techniques, Outside Lands' festival-goers truly brought their beauty A game. This is exactly what we came for.
Check out our favorite moments in our exclusive gallery, presented by Rimmel London, below.
Shiney freckles and two eye fulls of eyelashes? Be still our hearts.
Sometimes all you need is a few coats of mascara and a dyed undercut to call it a beauty win.
This! This is a masterclass in cat eye flick, lower lash mascara, and glitter highlight. Tens across the board!
The subtle shimmer really works wonders to direct the eye up to that smize.
Why hide your voluminous lashes and perfect use of face shimmer behind mirrored sunnies when rose-tinted ones show it all off?
Why so serious? Festivals are about having fun with your look, and this is a testament to that.
Love how strong these eyelash looks are? Edge your look with Rimmel London's new Shake It Fresh mascara. A volume-defining brush adds dimension to your lashes while the built-in shaker system ensures a perfect wand coating every time—in addition to, you know, not drying the mascara out.
Rimmel London, Shake It Fresh Mascara, $5.97, available at Walmart.
Dontcha know that less can be more? We're very much here for the light use of an eyeshadow that complements that enviable ombre.
The only blues we want to have is blue eyeliner perfectly applied like this.
That lash factor is turned WAY up.
The longer the eyelashes, the better to butterfly kiss with! This is how you do clumpy right.
Talk about (eye)shadow play! We're loving this expert use of mascara on the lower lashes.
A sensible floral arrangement adds a sense of playfulness to this already very strong beauty moment. Those colors? C'mon.
Go ahead, shake your eyelash look up by making them so voluminous, they flutter against your sunnies.
White eyeshadow is daunting, but this right here is daring.
This is how we'd like our eyelashes to look every day. Thanks in advance.
Clumped mascara means your eyes will stand out even when your shades, you know, shade 'em.
If this look is any indication, you are but one flick of the wrist away from your own street beauty star moment.
Now we understand what it really means to have fire in your eyes. Loving these warm hues and those lashes.
Almond-shaped eyes and thick mascara are a match made in beauty heaven.