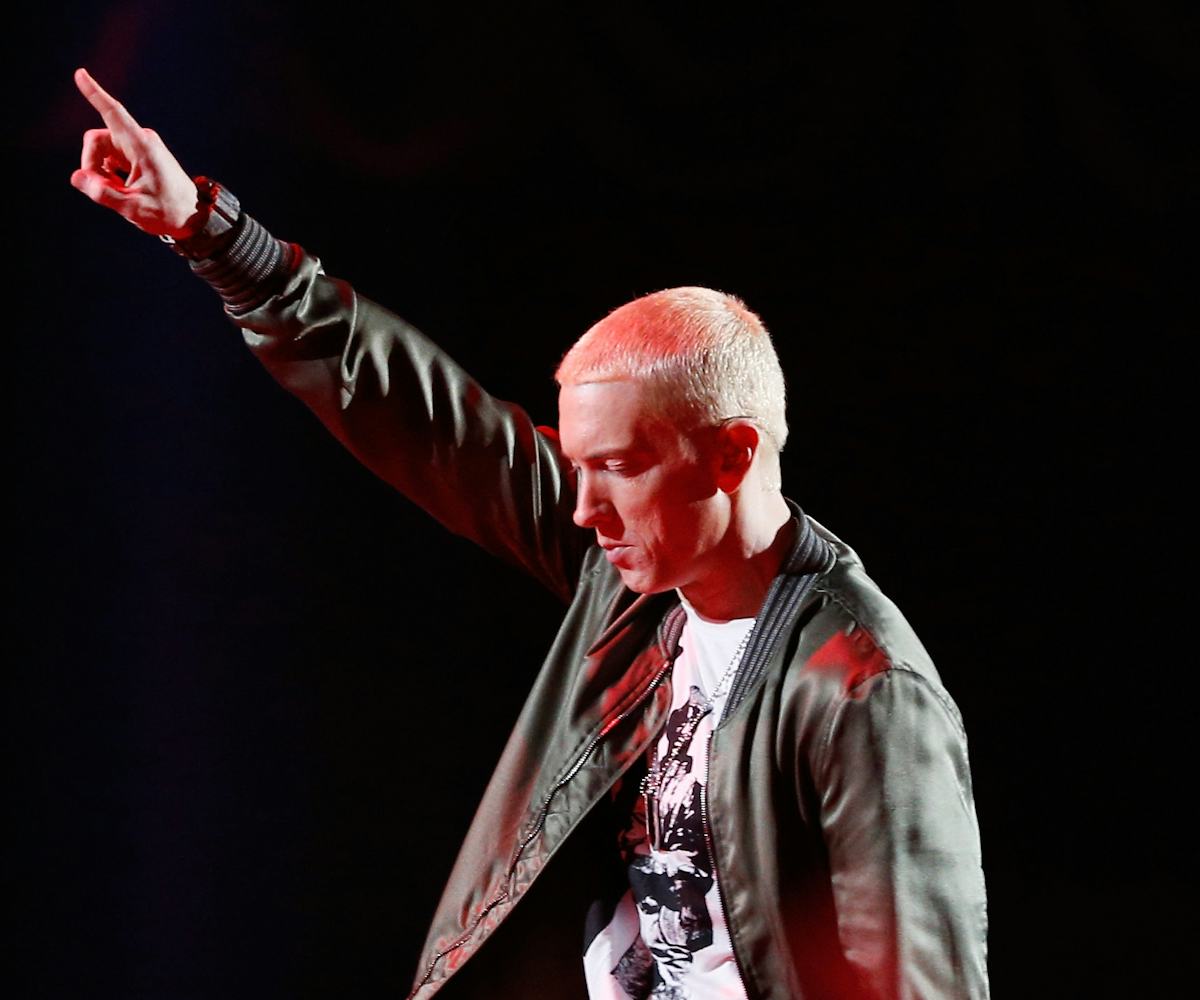 Photo By Christopher Polk/ Getty Images.
Eminem's "Stan" Is Now In The Oxford English Dictionary
It's a good time to be a Marshall Mathers fan. Eminem celebrated the 15th anniversary of The Eminem Show this past Tuesday by releasing a new line of merch and a cassette version of the album. Now, another piece of work he created is being celebrated. It was just announced that "stan" is officially part of the Oxford English Dictionary.
From the rapper's 2000 album, The Marshall Mathers LP, the track, "Stan," was grim rap storytelling at its finest. Stan, the person, was a die-hard fan with a scary fixation, a pregnant girlfriend, and a little brother, Matthew, who he claimed liked Eminem more than he did. Matthew, though, isn't the one receiving the recognition.
Oxford's official "stan" definition reads: "An overzealous or obsessive fan of a particular celebrity." Which, yes, sounds about right. They note that it can be used as a noun (i.e. "I'm an Outkast stan, so pretty much anything and everything they've done makes me happy.") or a verb (i.e. "He's the only gay man not stanning for Beyoncé"). And the origin credits Shady himself, stating that it was discovered in the early 21st century, "probably with allusion to the 2000 song 'Stan' by the American rapper Eminem, about an obsessed fan."
Now, how long until it shows up as an SAT word for those too young to know who Eminem is?