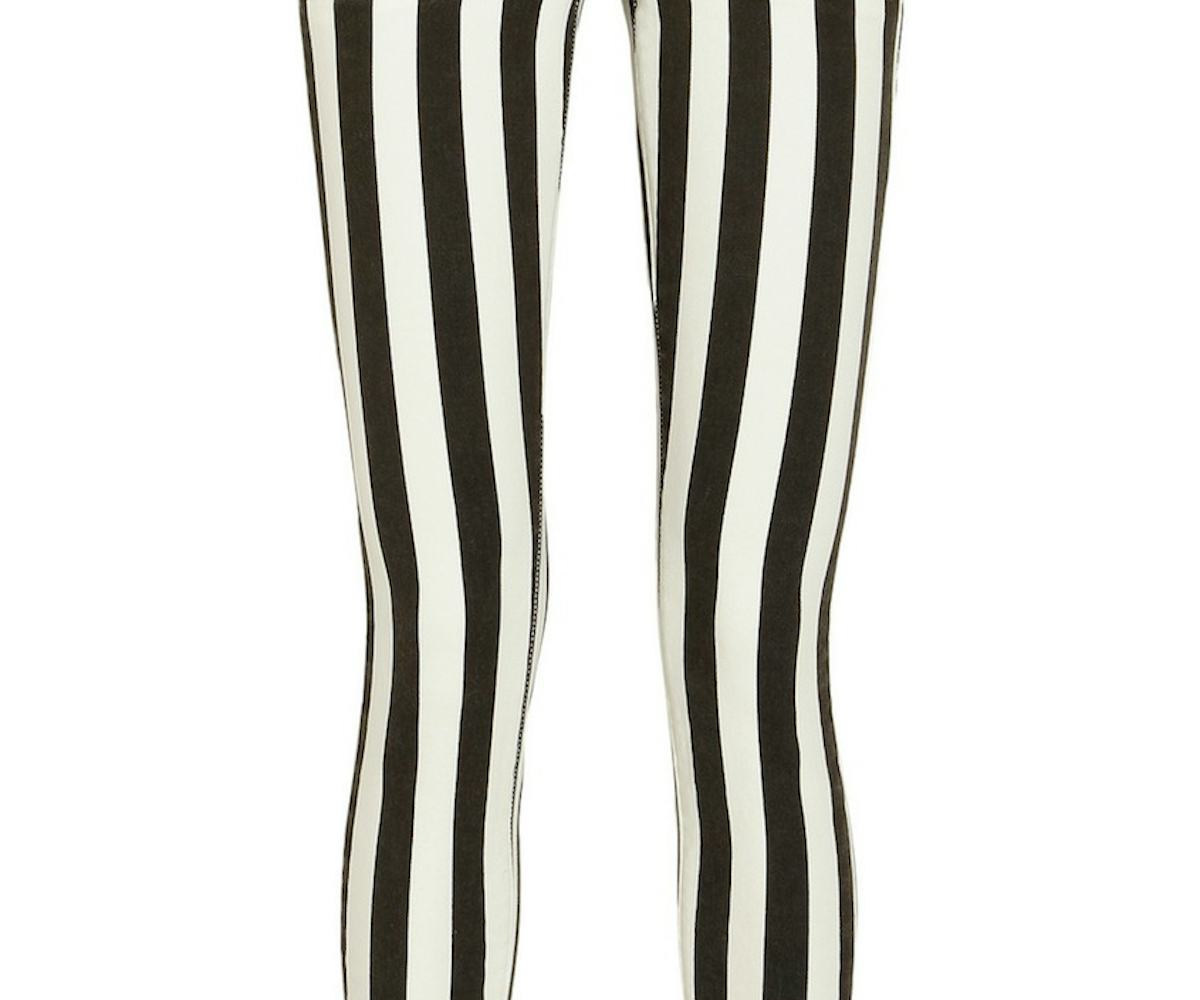 jeans of the week: paige denim
don't you want to be a rockstar?
WHO: Paige Denim
WHAT: Edgemont Striped Skinny Jeans
WHERE: Net-a-porter.com for $255
WHY: Whether you're going as Beetlejuice, Robin Thicke, Sid Vicious, or a Balmain runway beauty this Halloween, these are the jeans for you. They're rockstar skinny with double zippered pockets on each hip and optical stripes that will make you feel like the tough badass you really are inside. Wear them with a leather jacket or a grandma sweater--either way, you win.