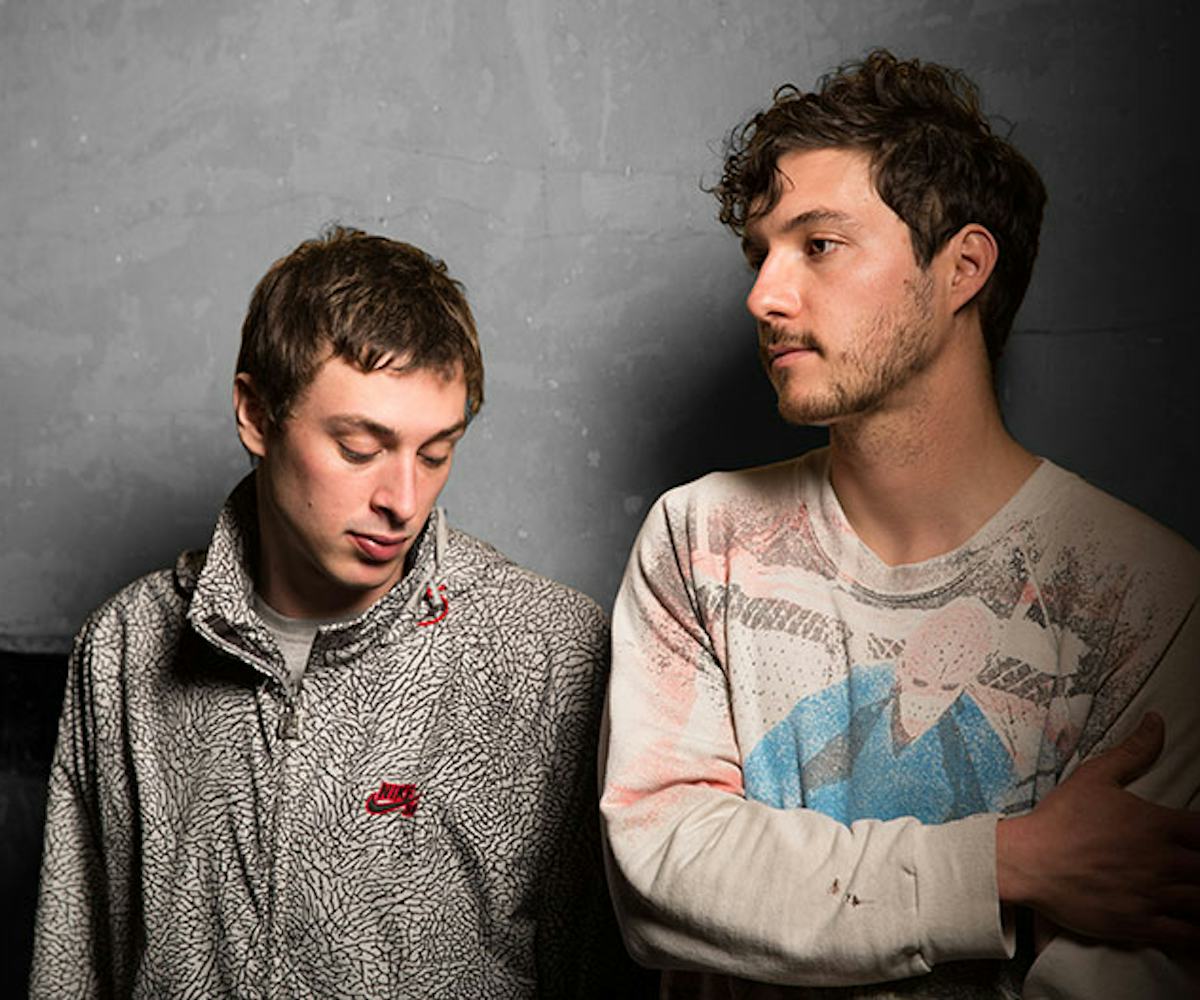 Photo by Molly Decoudreaux
painted palms' "refractor" is '80s bliss
closed eyes, full hearts, let's dance
The '80s—much like the '90s—are having a moment. Its contemporary iterations range from casual dabbling to full-blown, glittering immersions. Then there are those recording artists who pull influence from the synth era and mix it with psychedelics. We've seen it with Panda Bear and now with Painted Palms.
The San Francisco-based duo's latest track "Refractor" is dark enough to get you feeling some type of way, but light enough to get you lit. The radiance of the chorus is dizzying. Calling it captivating is an understatement. This is one track that grips you from the very beginning with its swelling synth line.
"Refractor" comes off the duo's forthcoming sophomore album, Horizons (out September 4 via Polyvinyl). Their debut Forever was a standout of 2014, and by the looks of it, the boys have another hit on their hands.
Catch Painted Palms on tour:
8/25 in San Diego, CA at The Merrow
8/26 in LA, CA at The Satellite
8/27 in San Francisco, CA at Rickshaw Stop
9/4 in Brooklyn, NY at Baby's All Right
10/13 in Atlanta, GA at The Earl
10/14 in New Orleans, LA at Gasa Gasa
10/16 in Austin, TX at Red 7
10/17 in Dallas, TX at Club Dada
10/20 in Phoenix, AZ at Valley Bar
10/26 in Portland, OR at Doug Fir Lounge
10/27 in Vancouver, BC at Biltmore Cabaret
10/28 in Seattle, WA at The Crocodile
10/29 in Boise, ID at Neurolux
10/30 in Salt Lake City, UT at Urban Lounge
10/31 in Denver, CO at Larimer Lounge
11/2 in Kansas City, MO at The Tank Room
11/3 in Iowa City, IA at The Mill
11/4 in Minneapolis, MN at 7th St Entry
11/6 in Chicago, IL at Lincoln Hall
11/7 in Detroit, MI at UFO Factory
11/8 in Toronto, ON at The Garrison
11/10 in Montreal, QC at La Sala Rossa
11/11 in Burlington, VT at Signal Kitchen