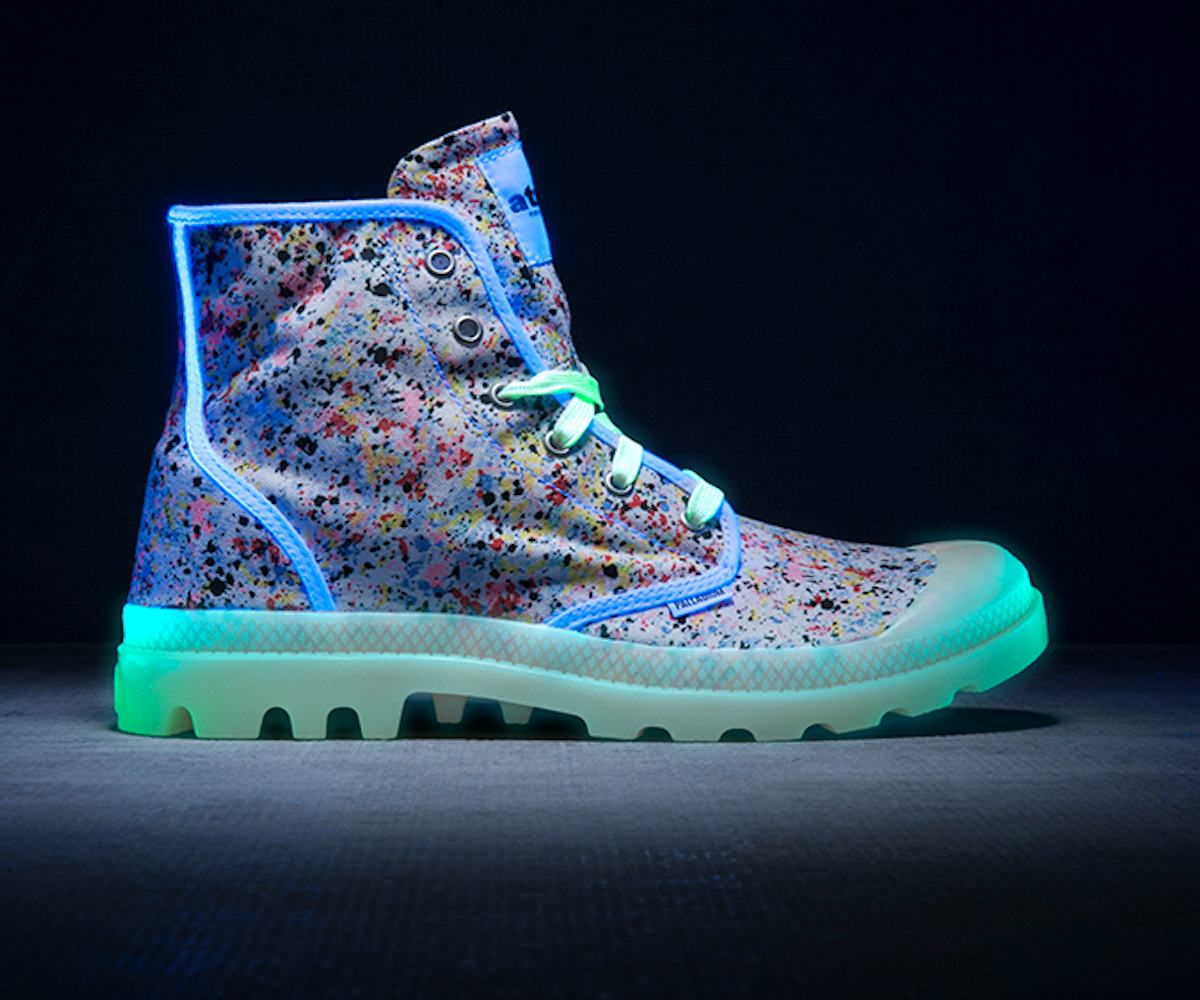 are you afraid of the dark?
don't be! palladium's new boots will illuminate your night.
Stop looking for your go-to spring kicks because we just found them. And they glow in the dark.
That's right. Palladium teamed up with Japanese brand Atmos on a line of rad boots that will also make your feet shine bright like diamonds after hours. Why would you want light up shoes? Um, we could think of a million or so reasons starting with: to catch the eye of the cute guitarist during a concert, to feel like you're in Back to the Future 24/7, to feel like you're in Clarissa Explains It All 24/7, to make your late night disco parties that much cooler, or to match tyour awesome glow-in-the-dark hat. 
Have a crazier reason to sport glowing kicks? Tell us on Twitter or Facebook and then get your own pair of Palladium x Atmos boots here.