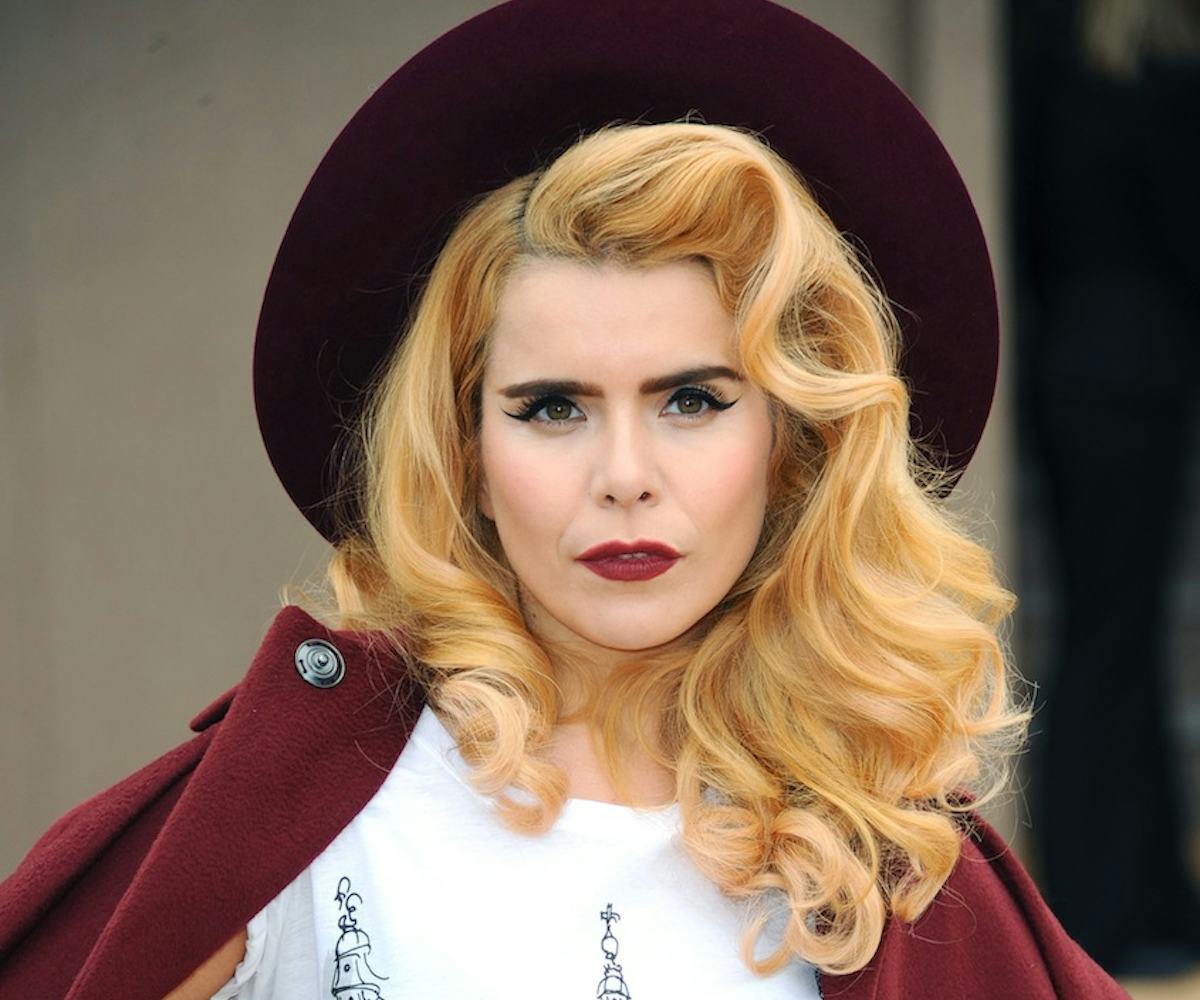 album premiere: paloma faith
because every wednesday can use a dance party.
It might be criminally early on a Wednesday morning, but we have just the thing to drag you out of bed....and that's Paloma Faith's new album! Musically or otherwise, the English singer, songwriter, and actress stands out in everything she does. It doesn't matter if she's performing or sitting front row at Burberry (which she did a few weeks ago), this is a lady who's hard to miss. 
Her statement retro style, her two-tone hair and defined brows might catch your attention at first, but it's her seriously powerful voice that will keep you captivated. These chops are especially evident on her third LP, A Perfect Contradiction, which is stocked with irresistible dance numbers that have major heart. Drawing influence from R&B, disco, and soul, the slick release is a unique mishmash of eras and inspirations. They might be hard to pinpoint (Amy Winehouse? Billie Holliday? James Brown? The list goes on....), but this genre-skipping sensibility keeps things interesting. 
Clearly we're not the only ones obsessed, because Faith enlisted Pharrell to lend his golden touch to the lead single, "Can't Rely On You." The spunky track is the perfect intro to the LP, which Faith describes as, "'if it's all gone to s***, f*** it, let's have a dance' kind of record."
Intrigued? You're in luck, because there's tons more of these bombastic jams on the album, and we have the exclusive premiere. Tune out to Paloma Faith's addictive energy and swinging vibes below, and it'll be the weekend before we know it. 
Buy A Perfect Contradiction when it drops on March 10.