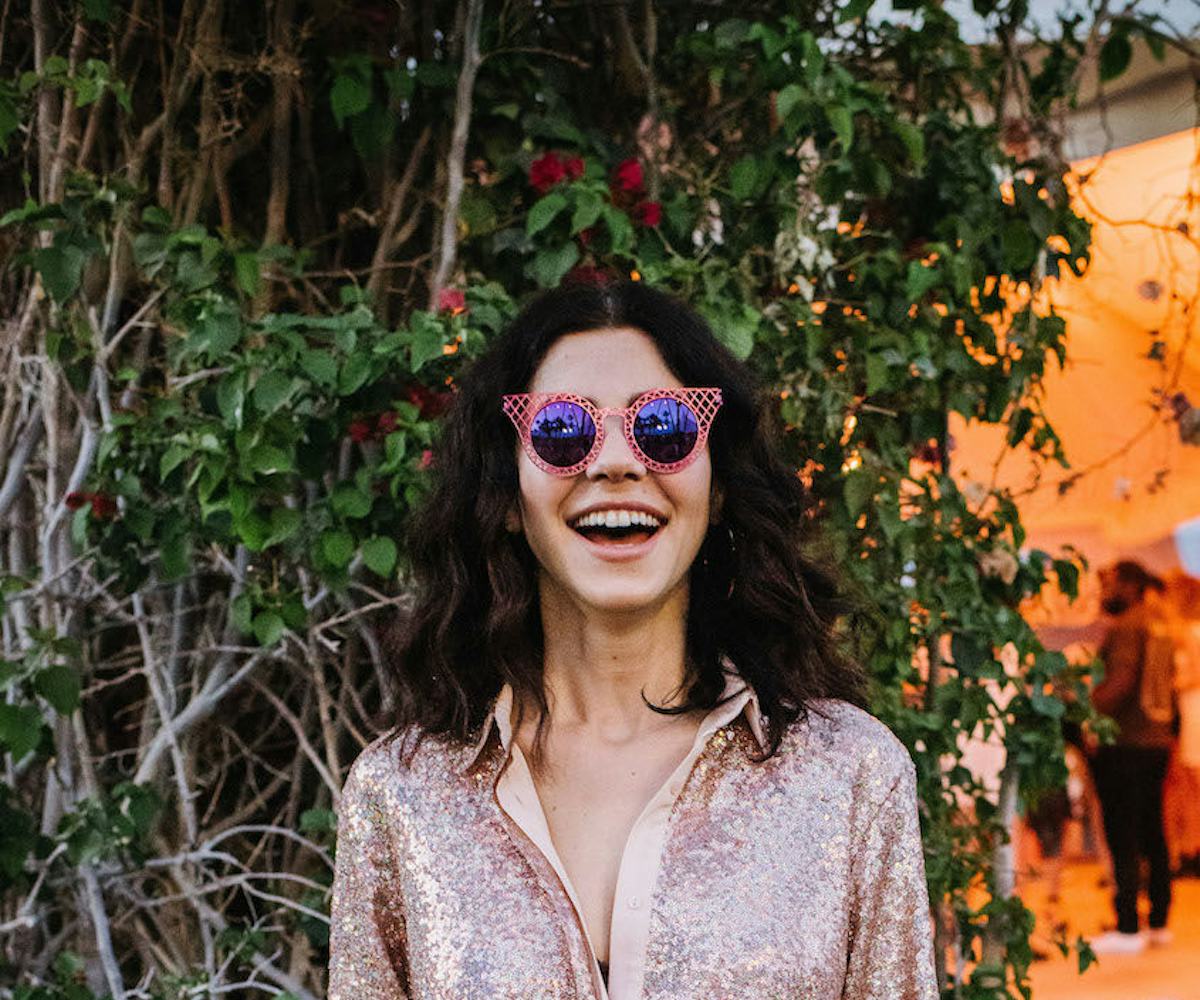 Photo by Nina Westervelt at Coachella 2015.
It's Official: New York Will Get Its Own Coachella
Since its first festival in 1999, Coachella has not only had a pretty decent lock on the music community, but it has also worked to metamorphose festival culture as a whole to encapsulate both fashion-oriented people and teens with strong affinities for flash tattoos and celebrity sightings. So year after year, whether the lineup is packed with mundane mainstream music acts or indie favorites, thousands flock to the west coast to spend a few days absorbing as much of the ongoing performances, parties, and people watching as they possibly can in the hot desert sun.
While there are certainly amazing festivals available on the East Coast and throughout the country—from well-known establishments like Bonnaroo, Governors Ball, and Lollapalooza to smaller, indie productions like Afropunk—there isn't a direct comparison to Coachella available along the Atlantic. But, it seems like there may just be one on the horizon.
Seizing this opportunity, AEG and Goldenvoice—the parent companies of Coachella—are officially launching a New York-based festival dubbed Panorama. Though this may not be new news to some, as rumors of the festival hit the web at the tail end of September, the legal battle between the new festival and Governors Ball—New York's super-popular, resident independently run festival—seems to have come to a close. As Hypebeast reports, instead of taking place in Flushing Meadows-Corona Park, two weeks after Governors Ball, as Panorama originally hoped, the newcomer is currently set to launch in Randall's Park, seven weeks after Kanye West and The Strokes take the Governors Ball mainstage. 
Panorama hasn't released a lineup yet, but here's to hoping that it's filled with a bevy of up-and-coming indie acts.