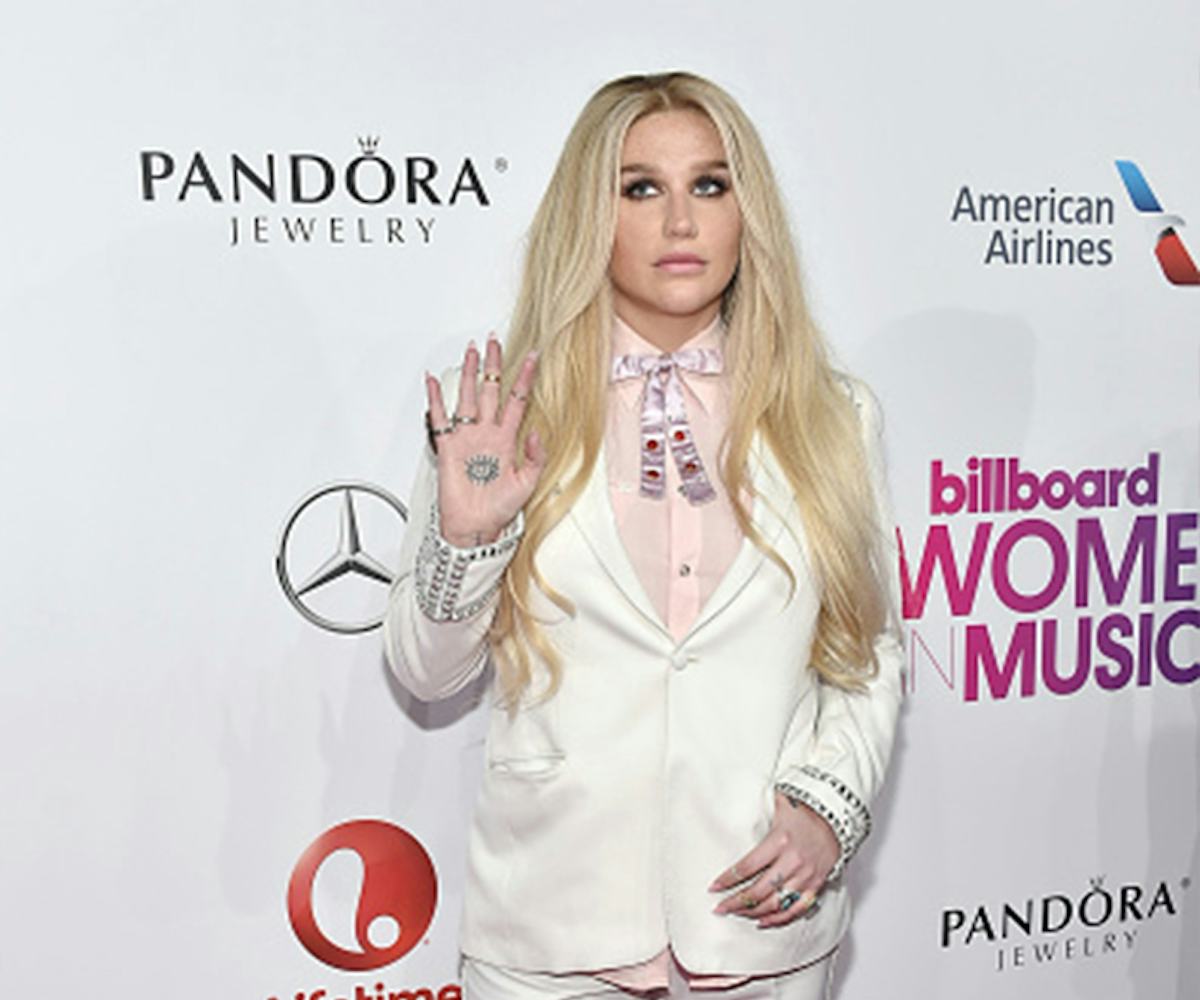 Photo by Mike Coppola/Getty Images
Billboard's Women In Music Awards Prove Pantsuits Are Still A Thing
Clearly, they're still with her
When we think of typical red carpet fashion, our minds immediately visualize the predictable assortment of gowns and cocktail dresses, with, of course, the occasional red carpet risks taken by some of the most daring celebrities. However, today at Billboard's Women In Music Awards, the attendees were making a different statement.
The event, which serves to recognize and honor women in the music industry that succeed and inspire, brought together some of the most iconic female musicians with today's rising stars—and many of them opted to wear a pantsuit over a dress.
Today also happens to mark a month since what, to many, was quite a devastating day. Coincidence? We think not. From absolute legends like Madonna, who is being honored with the Woman of the Year Award, to influencers of today like Kesha, we saw pantsuits of all sorts flooding the carpet—sending quite the powerful message.
While women all over the country (and many other groups, for that matter) are fearing what the next four years may bring, these empowering female artists are inspiring us to keep fighting for our rights, giving us hope for a better future.
Click through the gallery below to check out some of our favorites from today's ceremony.
Maren Morris rocked the velvet pantsuit of our dreams.   
Kesha went full-on chic cowgirl with this Western-inspired white suit.
Idina Menzel opted for the ultimate contrast with this mixed-and-matched look.
Daya rocked an updated version of the pantsuit: the short suit.
Legendary Debbie Harry made quite the statement in an elaborately embellished black pantsuit.
Queen and winner of the Woman of the Year Award, Madonna, chose an intricately embroidered Gucci ensemble to accept her award.