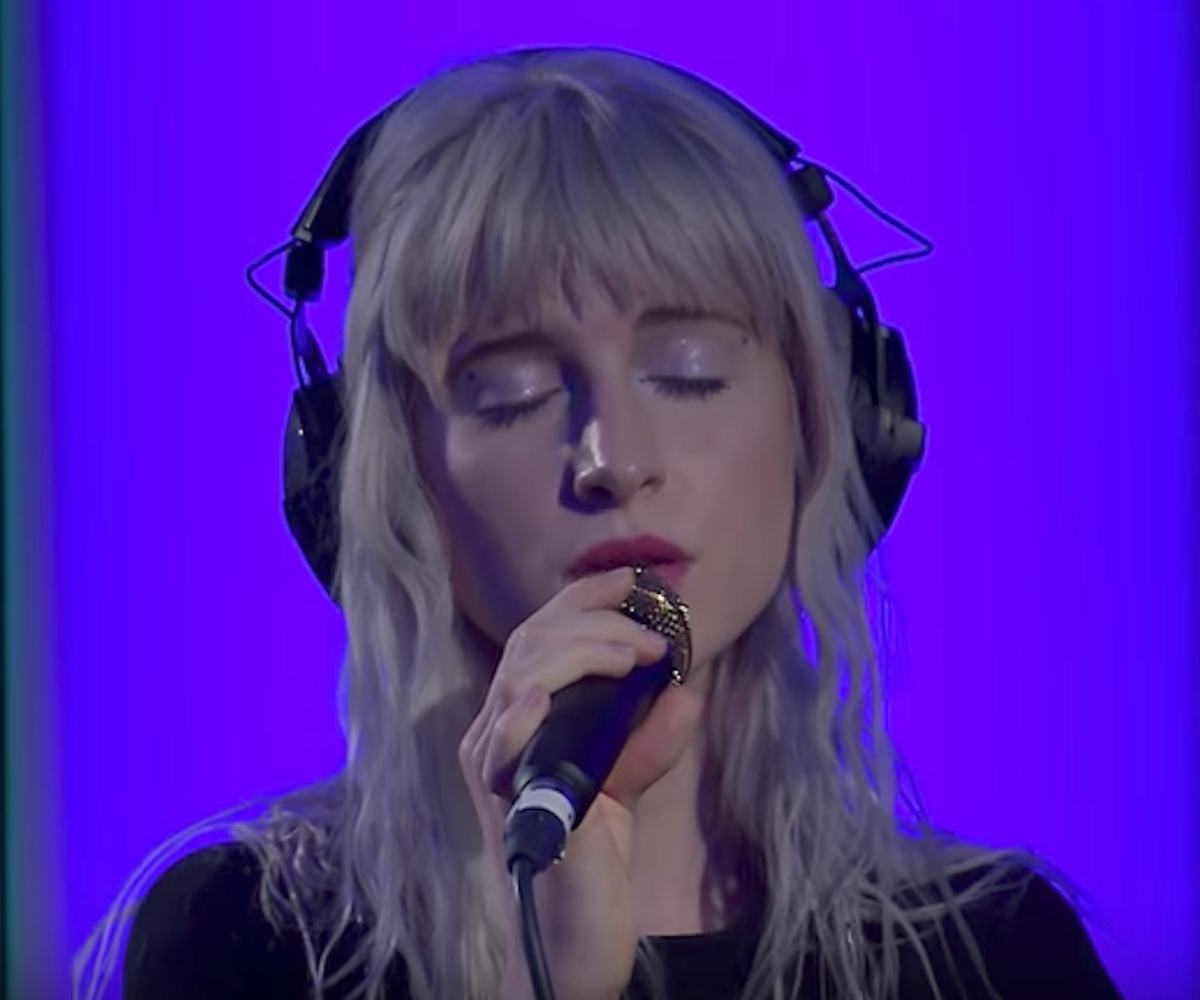 Screenshot via Youtube
Paramore Cover Drake's "Passionfruit" And Nail It
Paramore just proved once again that there's no song they can't cover. From Fleetwood Mac last week to Drake today, the band continues to underscore its musical prowess with its ability to transform any artist's song into its own.
The band recently appeared on BBC Radio 1 Live Lounge, where it performed "Hard Times" and covered "Passionfruit" by Drake.
But the band isn't the first to cover the Drake single. John Mayer, Mura Masa, and Yaeji have all taken on the popular More Life track last month. 
Paramore, however, added some flair to their rendition of the single. As the band neared the end of the song, Hayley Williams added lyrics from Drake's hit single, "Hold On, We're Going Home," bringing us back to that moment in 2013 when the song became a viral hit.
Could there be a potential Drake x Paramore collaboration in the future? We can only hope after watching the video, below.