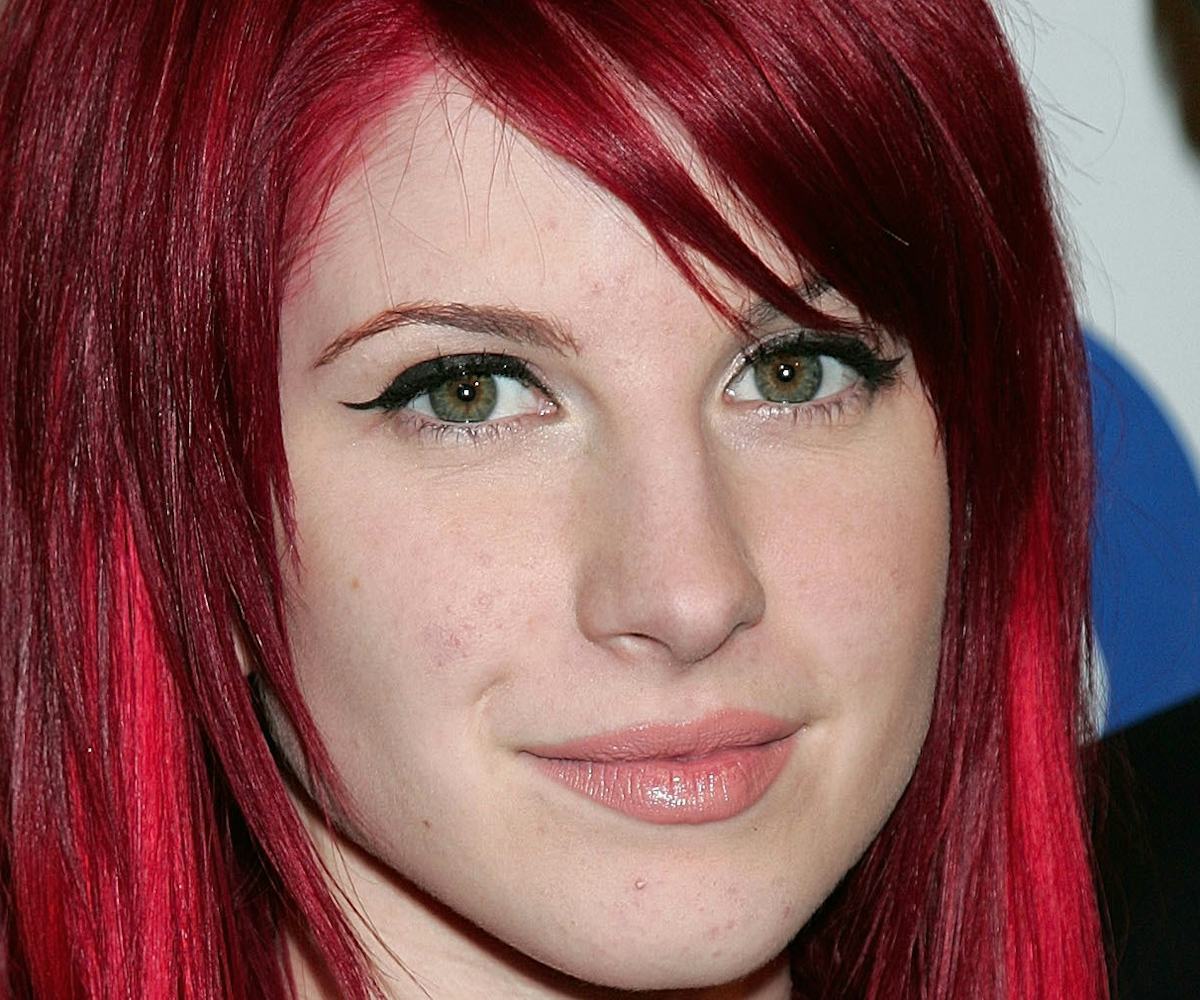 Photo By David Livingston/Getty Images.
Paramore Will No Longer Play "Misery Business"
The track's anti-feminist lyrics have caused controversy
Paramore will no longer play "Misery Business" at live shows.
Over the weekend, the band played a concert in Nashville to mark the end of their After Laughter tour. But, according to E! News, before the outfit launched into the song, frontwoman Hayley Williams took a second to announce that this would be "the last time for a really a long time" they would be playing their 2007 breakout hit, "Misery Business."
"This is a choice that we have made because we feel that we should. We feel like it's time to move away from it for a little while. This is happening. We're gonna play it," she said before dedicating it to "every bad decision that led us here."
"This is to all the embarrassing things we might have said," she continued. "But we owned up to it, and we grew."
"Misery Business" has continued to court controversy for the past decade thanks to the anti-feminist line, "Once a whore, you're nothing more, I'm sorry, that will never change." Williams, who says she wrote the song when she was 17, has previously addressed the backlash via a 2015 Tumblr post and 2017 interview with Track 7.
"The thing that annoyed me was that I had already done so much soul-searching about it, years before anyone else had decided there was an issue," Williams told the publication, explaining that the lyric came from her diary. "When the article began circulating, I sort of had to go and rehash everything in front of everybody. It was important, however, for me to show humility in that moment. I was a 17 year old kid when I wrote the lyrics in question and if I can somehow exemplify what it means to grow up, get information, and become any shade of 'woke', then that's a-okay with me."