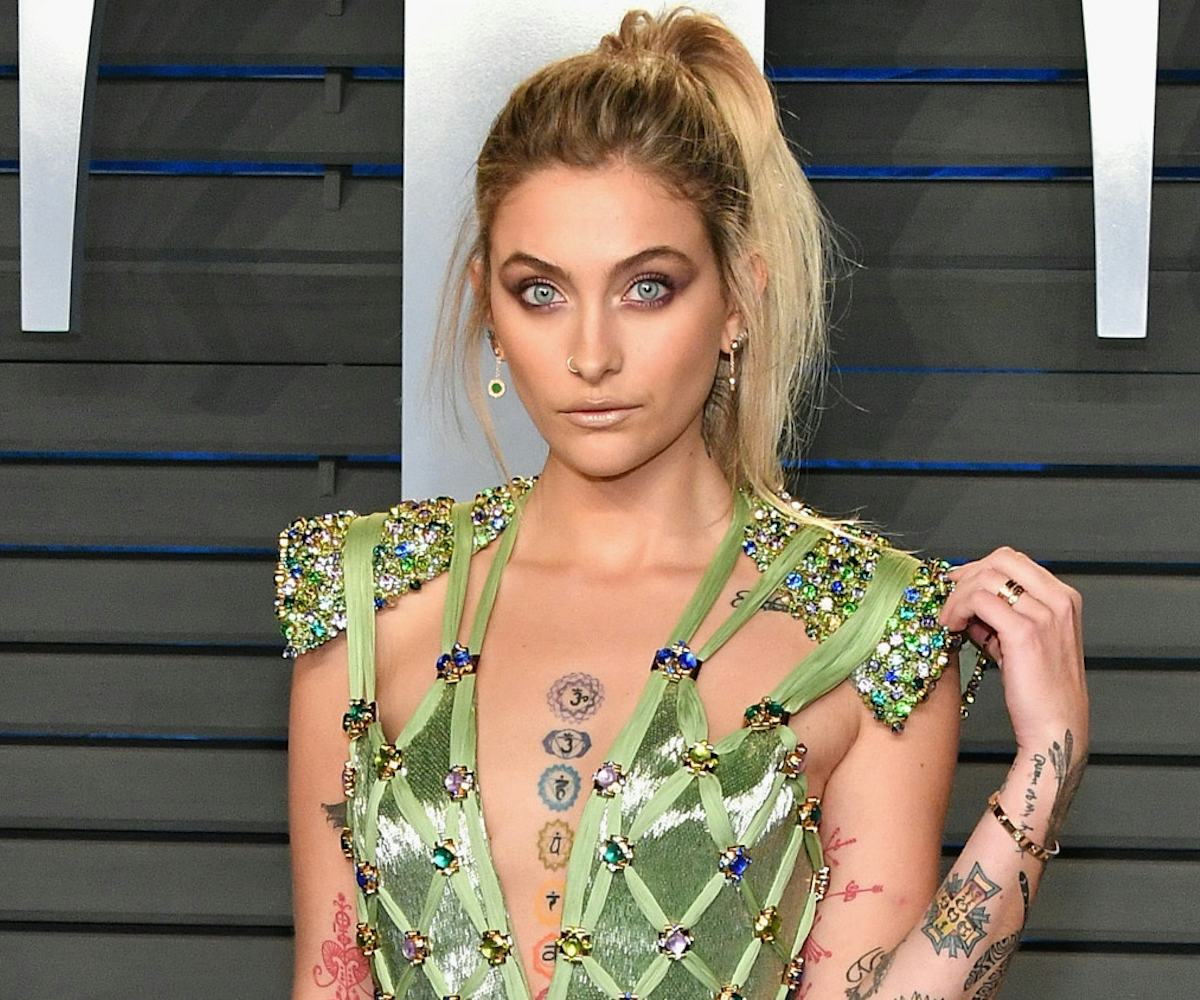 Photo By Dia Dipasupil/Getty Images.
Paris Jackson Allegedly Choked By Right-Wing Conspiracy Theorist
Isaac Kappy is now the subject of a police investigation
Paris Jackson was allegedly choked by actor Isaac Kappy, per a new report.
According to TMZ, Kappy, who has also threatened a shootout with police, has become the subject of an investigation by the LAPD's Threat Management division. The site reports that Kappy allegedly grabbed Jackson by the throat "about a month ago during a game night party." Sources say he's also being investigated for alleged harassment and stalking of Seth Green—who he's repeatedly accused of pedophilia—and Green's wife, Clare.
However, these acts aren't the only reason Kappy's name has been in the news as of late. He also appears to be a vocal proponent of QAnon, an internet-bred, right-wing "conspiracy cult" that The Washington Post describes as "a volatile mix of Pizzagate, InfoWars, and the Satanic Panic of the 1980s."
Earlier this week, QAnon made headlines after members appeared to game YouTube's algorithm in order to boost videos baselessly alleging that big Hollywood names like Tom Hanks and Steven Spielberg are pedophiles. And as noted by CNN, a video titled "#Qanon breaking: Hollywood actor Isaac Kappy exposes Tom Hanks and Steven Spielberg as pedophiles" still made the site's top search results by ratings as of yesterday afternoon.
According to the Post's report, QAnon seems to be an offshoot of another right-wing conspiracy theory known as #Pizzagate, which accused Democratic party leaders and Hollywood stars of operating a pedophile ring out of a Washington, D.C. pizza restaurant, which ultimately resulted in a believer opening fire inside the pizzeria in December 2016. The gunman is now serving a four-year prison sentence.