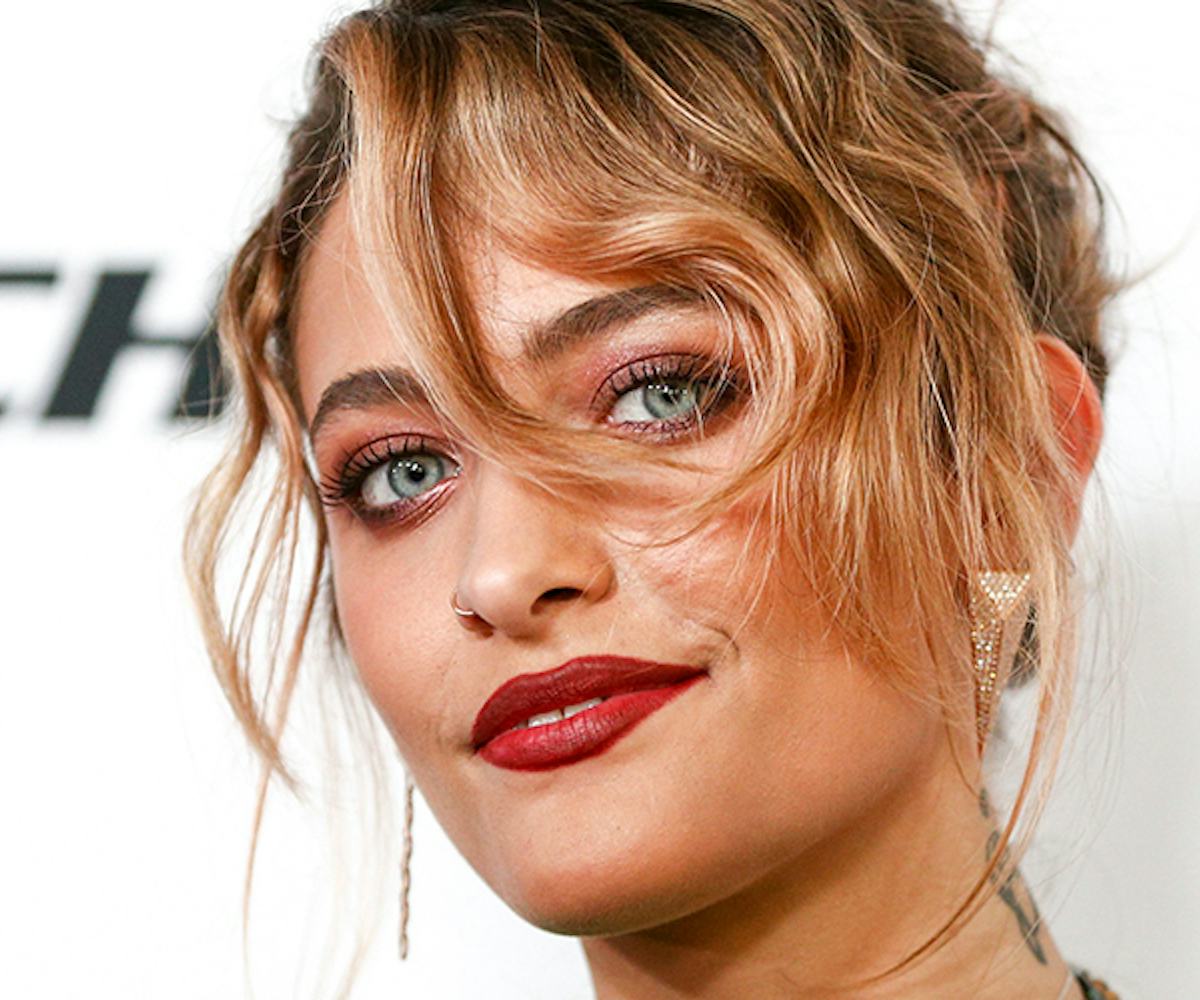 Photo by Rich Fury/Getty Images
No, Paris Jackson Is Not Dying
Despite what her extended family is claiming
"So, apparently people think I'm about to die," Paris Jackson says. The daughter of Michael Jackson and a rising celebrity in her own right is taking to Instagram stories to clear the air of any rumors her extended family is spreading to gossip outlets like Page Six.
According to the outlet, Jackson's recent (since-deleted) post showing her walking on a skyscraper's ledge in New York City has raised a few red flags for her relatives. These anonymous familial sources are relating the whole situation to that time in 2002 when Michael dangled the then-infant Blanket out a balcony window. "This is worse than that because I still think Michael had control of Blanket and they weren't nearly as high up as Paris is in this video," the relative tells Page Six. "She's lost it. She really has."
Okay... what? This is just slander and another example of greedy family members of celebrities looking to get some coin as anonymous sources to bogus rumblings. We've seen it with Meghan Markle's extended family, and we're seeing it with this. To even insinuate that Jackson is on the verge of a "serious meltdown," as this source claims, based on Jackson's public affections toward Cara Delevingne and posting things as inconsequential as fooling around on an NYC rooftop is ridiculous. (Granted, you probably shouldn't be walking the ledge of a skyscraper without the proper gear... but still.)
"When's the last time you called me?" Jackson asks in her rebuttal? "Prince [Jackson, her brother] isn't worried. Why? Because we talk all the time. We hang out." She ends saying, "If you're worried about me, call me." Yes, and don't go leaking false information. It's just bad form.