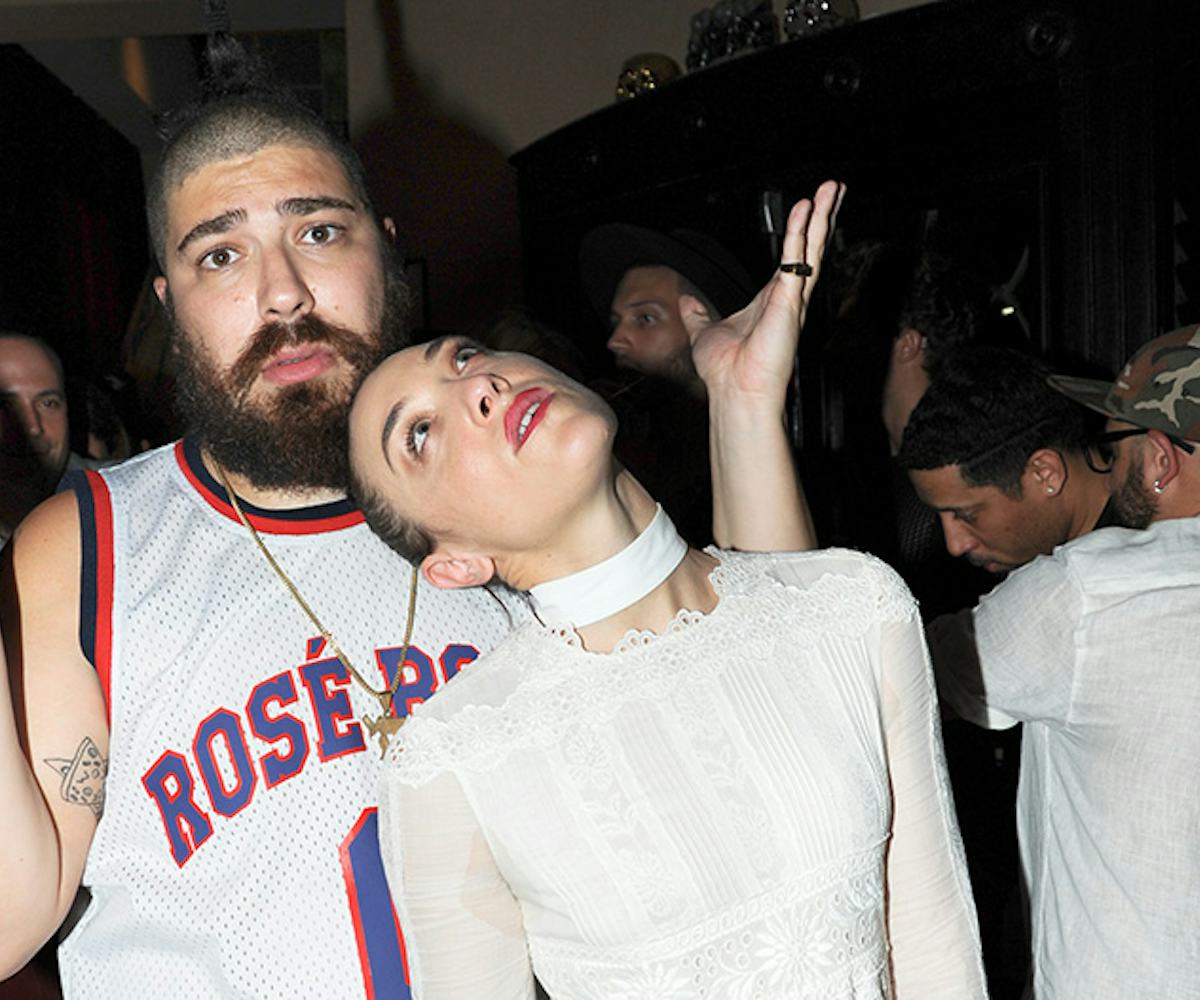 Photo: Kelsey Stanton/BFA.com.
How Miami Throws A Winter Party
When it rains, it pours, but that didn't stop Miami from partying at Dream South Beach. The Art Basel crowd at our Fuck Winter Night Brunch, hosted by The Fat Jewish, wasted no time in taking the party inside where the Perrier x White Girl Rosé cocktails kept flowing and mini-bubbles kept flying. Since we were in Miami, we figured a photo booth just wasn't enough. So with a little help from NYX Cosmetics, we set up a kissing booth, complete with NYX's High Voltage Lipsticks. S'well bottles were scattered around the venue and in gift bags, along with Baked By Melissa cupcakes, and, of course, more NYX. Thanks to our girl Mia Moretti, the night brunch ended with a collection of solid, dance floor-ready beats. Thanks to BFA, relive the night in the pages ahead, and watch out for those kissing-booth photos! What happens in Miami, definitely doesn't stay in Miami.
You know that No White After Labor Day rule? Yeah? Well, Mia Moretti's a prime example of why you should break it.
Perrier + White Girl Rosé make for one fabulous party favor.
Blurred for artistic effect.
AIRHORN! NEED THESE SHORTS, NOW!
Miami Art Basel goin' up on a Thursday.
Leaf and Luidiamonds owned that step-and-repeat.
We see your party photo booth and raise you a NYX Cosmetics Kissing Booth.
If you don't know HUEMAN's work, do yourself a favor and get to.
BRB committing this look to memory for our next selfie session.
Shout out to Perrier for literally bringing the bubbles.
Good Peoplez looking, well, good.
Living for the night while preventing tomorrow's hangover.
Who what: Wallow? Wait? Wish?
You know what tastes good when served in a S'well bottle? Rosé.
Rosé Brosé.
Be safe on your way out, y'all.