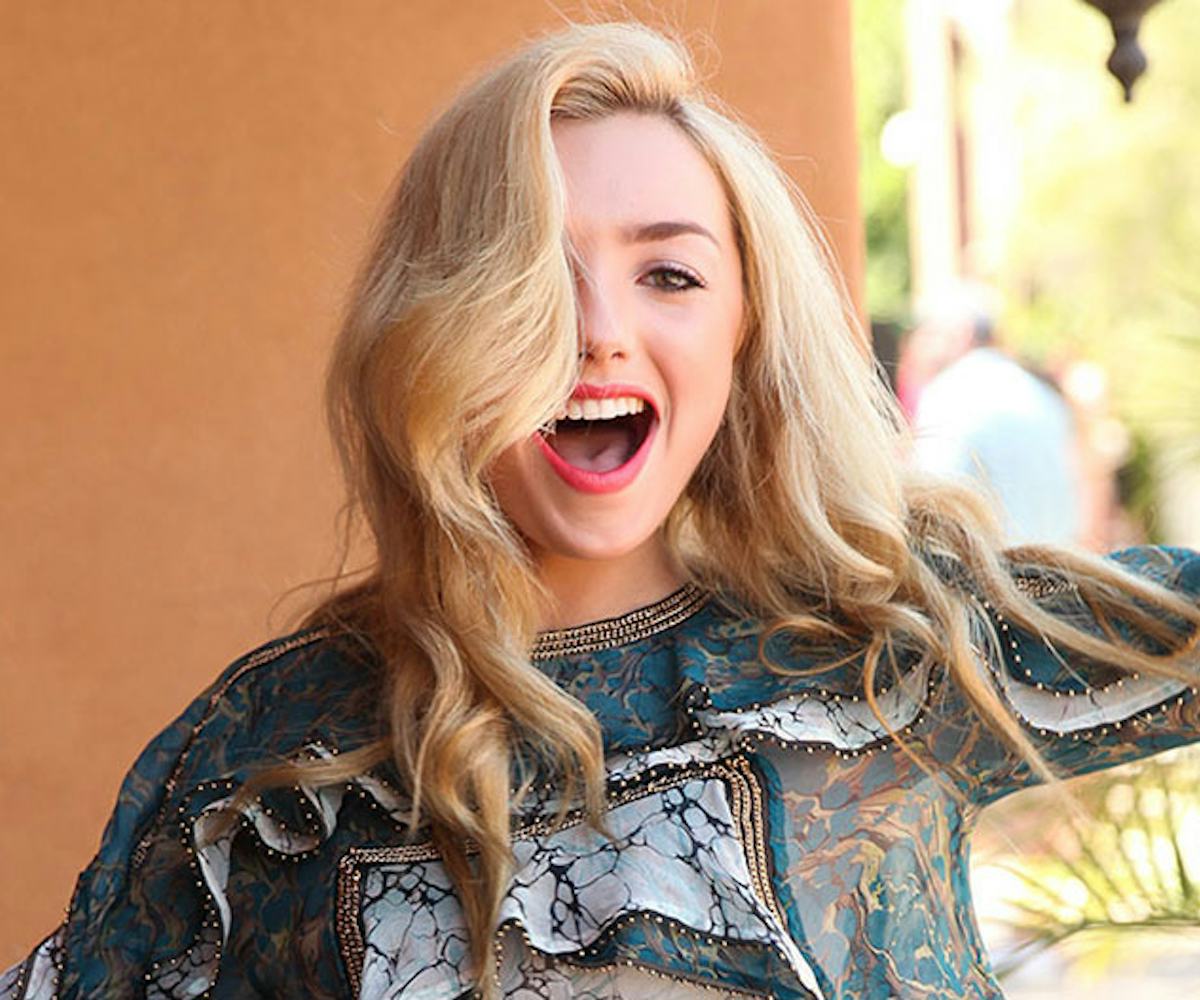 Photos by Angela Pham/BFAnyc.com
party monster: sunday funday recovery brunch
coa-chillin' at coachella
Waking up after a night of festival-going can be, well, not very pleasant. That's why someone invented brunch. It makes perfect sense: Rather than fight off last night's debauchery alone, do it with friends over food and drinks. And hey, maybe even Ryan Phillippe and Peyton List—if you're lucky.
Coachella can take a lot out of you. So, with the help of DJs Jasmine Solano and Dexter Love, we threw one big recovery brunch at a private estate in Bermuda Dunes. You could say the DJs saved our lives, but so did Earth Vitality's vitamin IVs and B-12 shots, and juices and smoothies from Earth Bar. STK OUT by The ONE Group filled our bellies with breakfast burritos, popcorn shrimp, and pork sliders that we washed down with slim cans of Perrier and custom cocktails by DeLeón Tequila. A Bloody Mary bar from DeLeón Tequila quenched more bruncher's thirsts, as did a mimosa bar—hair of the dog, anyone? La Vie Boheme was on site to help us relax and recharge with a yoga class. Glam Squad's makeup and hair stylists kept our beauty game in check with a little help from NYX Cosmetics. Oh, and Heartshape Hotel crowned guests with handmade flower crowns. So Coachella.
No recovery day is complete without a little retail therapy, so guests stopped by the BNKR gifting suite for festival fashion and goodie bags. We also previewed our shoe collaboration with Creative Recreation x NYLON Guys. So, that—and some Creative Recreation swag—was pretty cool. Peyton List, Ryan Phillippe, and Workaholics Blake Anderson showed up, too. Sunday Funday, indeed.
Click through the gallery to see what all went down.
Who needs Pimp My Ride when BNKR can trick our your van better?
These Creative Recreation x NYLON Guys will make a sneakerhead outta you.
Seriously.
Peyton List serving smiles.
Shout out to Perrier for keeping us hydrated all day!
Here's to lookin' at cha, Ryan Phillippe.
Hey, hey, hey Blake Anderson!
Is this the perfect Bloody Mary bar or what?
Coachella Tip: Always pair your tequila bar with Earth Bar smoothies and juices.
BRB stealing Shaun Ross' look.
Shout out to DeLeón Tequila for keepin' the party in motion!
After a weekend of Coachella'ing, a little namaste with La Vie Boheme yoga was SO worth it.
We'll take them all.
Oh you shouldn't have, Earth Vitality!
NYX Cosmetics make for the perfect brunch pick-me-up.
Praise be to Glam Squad for being on site for beauty touchups!
Make our own mimosa? Don't have to tell us twice!
DJ Dexter Love on the vinyl.
Freaking out over the STK OUT by The ONE Group spread.
Talk about a brunch spread.
Bloody Mary's are a brunch's best friend.
Gettin' swaggy with BNKR.
The best hangover cure comes from Earth Vitality's vitamin IVs.
Jasmine Solano + Janjay Sherman are one duo we'd tag along with any day.
BNKR gift bag swag for days.
Renee Bargh lookin' fierce in front of our NYLON x BNKR van.
Earth Bar is the best kind of bar.
Jasmine Solano's beats turned the party out.
The party don't start until the inflatable pink flamingo floats in.
See what we mean?
We've only got (heart)eyes for Cassandra Caldwell.
Have you ever seen a prettier Perrier can?
These Heartshape Hotel flower crowns are hella Coachella.
Heartshape Hotel flower crowns fit for a festival queen.
Our senior beauty editor Jade Taylor shading the haters with Workaholics' Blake Anderson and wife Rachael Finley aka Steak.
A little Dutch lovin' in the California sun.