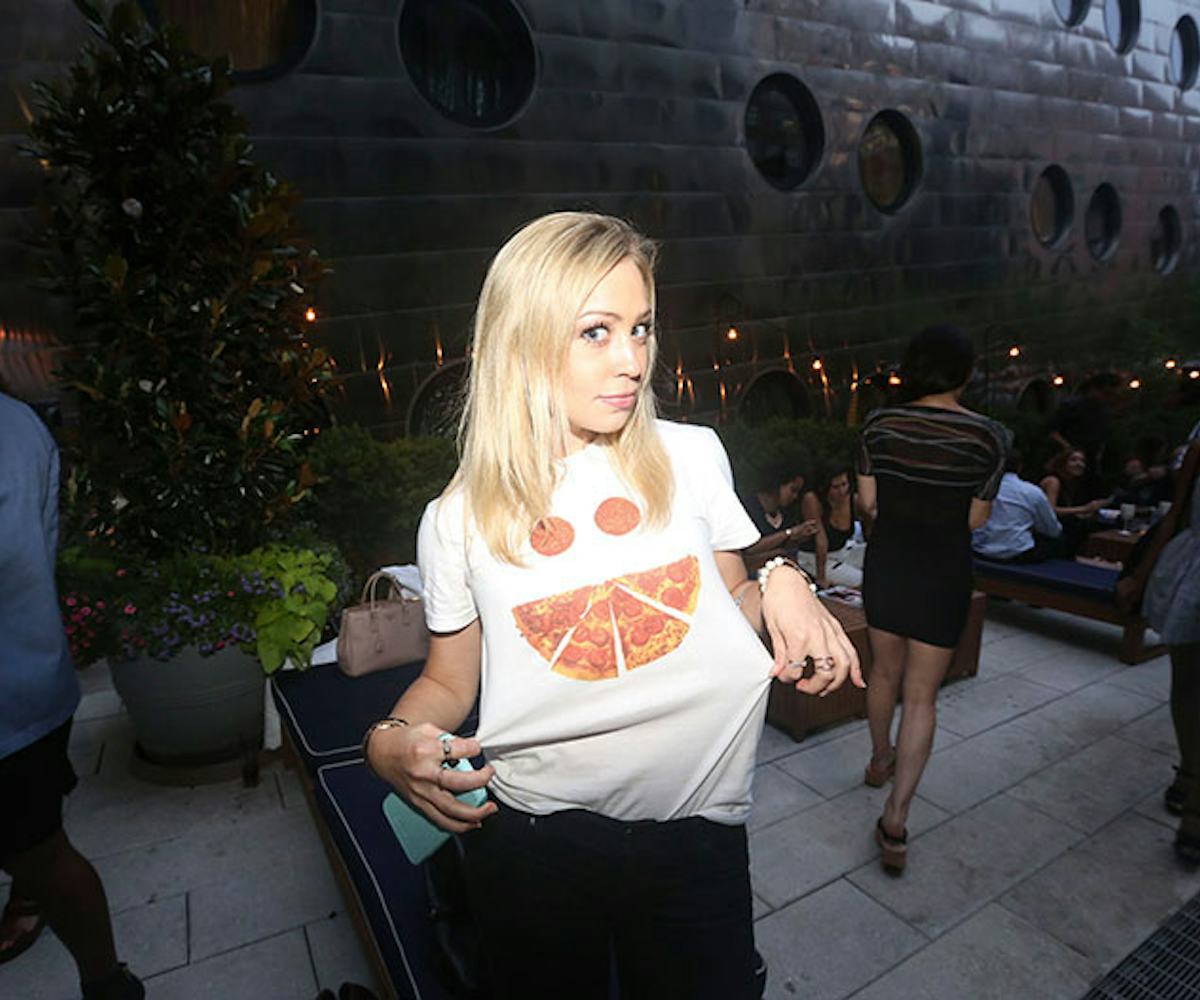 Photographed by Craig Giambrone for the Ike Love Jones Prod. llc.
party monster: the beach at dream downtown
A wise person once said (and then probably sold it to a card company), "The beach is merely a state of mind." Sand and waves are hard to come by here in New York, but you best believe we employed the aforementioned abbreviated musing this week when we joined forces with The Dream Downtown and threw a beach party fit for New York City. Moët Chandon helped us fête the summer with Moët Ice Impérial, while DJ Mel Debarge spun beats and Beast Patrol gave a special performance. IGK hair salon was on site to keep "beach goers" 'dos looking' fresh, and those looking to add a little shine to their life found it with Flash Tats. 
Relive our party in the gallery ahead, and thumb through #DreamBeachNYC on your social channels for more!
The beach mentality is just a hair flip away.
Behold, the New York equivalent of the ocean.
Beast Patrol rockin' out.
Loving this girl's throwback tattoo choker!
A few of NYLON's finest holding down the fort—er, beach.
Dylana Suarez and co. gettin' down on a Tuesday.
An oasis if we've ever seen one.
Seriously. Best. Location. Ever.
Who needs beach waves when these beach braids are so much cooler?
This, right here, is how you rock flash tats.
Oh hello, you two!
Braids for days.
Skyler Bouchard of NYC Dining is givin' us major pizza envy.
A huge high-five to the first person who can tell us where we can find this dress!
I scream, you scream, we all scream for, uh, Moët!
Annnd sometimes we photo booth.
Sing it, girl.
The party don't start until the sparkling bottles of Moët Chandon come out.
Not to toot our own horn, but the NYLON music issue is perfect beach-side reading.
Couldn't have said it better ourselves.