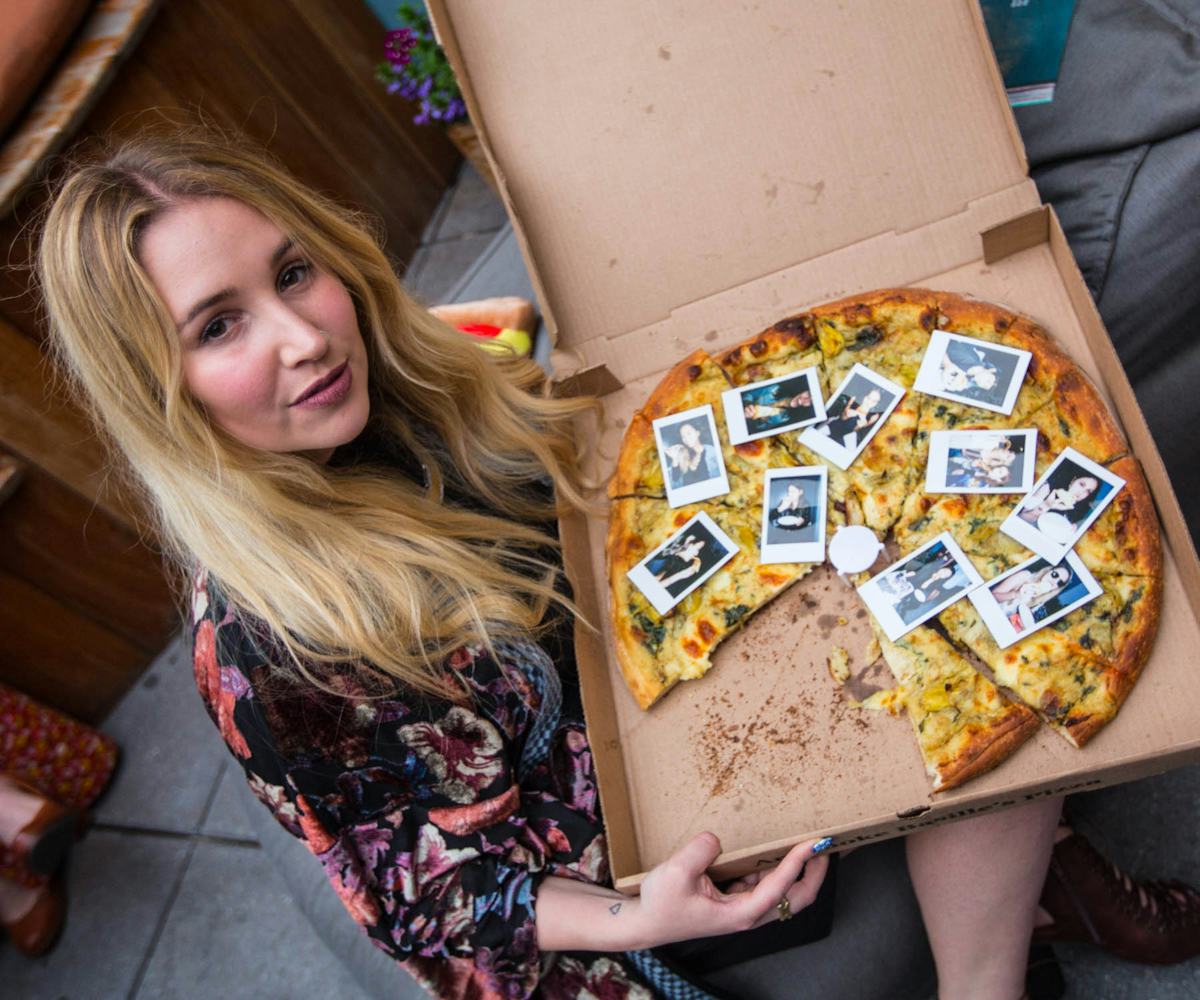 Photographed by Steven Simione
We Threw A Pizza Slumber Dock Party And It Was Lit
Pizza is heaven. Like music, it is what brings people together and makes friendships happen. So it only made sense to honor our June/July Music Issue with a pizza slumber party and then take over a loading dock to one of New York City's most electric clubs. And with Governors Ball happening now, the timing could not have been more ideal. With the help of Hot Girls Eating Pizza and Emmieshouse, we washed down Artichoke Basille's pizza with White Girl Rosé at the Dream Downtown. Gift bags, filled with Milani Cosmetics, gave us just enough stuff to touch up our looks before we headed to the loading dock at the Electric Room, where Emmieshouse DJ'd alongside Kitty Cash and Kristin Kontrol. Betty Who got the people moving and Vic Mensa turned the place out beneath a custom D'Angelico Guitars installation. The loading dock ramp has our legs feeling the burn today, but hey, why not workout while you party? Relive the night in our exclusive gallery below.
Summer hair color inspo, courtesy of ASTR's Zoe Silverman.
It's a pizza slumber party, y'all!
Hot Girls Eating Pizza's own Marta and her trademark.
Swaggy with Milani Cosmetics and Jac Vanek.
The Dream Downtown was the perfect place for a pizza slumber party.
Gimmie pizza! P-I-Z-Z-A!
This line outside Electric Room, though.
Gang's all here! What's good Svedka and Bacardi?
Too turnt.
Too lit!
Betty Who zapping the crowd.
Rabhy
Dez
Kristin Kontrol
Colby Smith serving face.
Yes way, White Girl Rosé.
Lookatchu, Effie Liu!
Dang.
Kitty Cash
There she go.
Ha ha ha ha ha ha!
Emmieshouse!
That D'Angelico Guitars installation is everything.
Vic Mensa
Danm, Vic! Back at it again with the smoldering stare.
U mad, huh?
Two outfit changes in one night? All in a day's work for Betty Who.
Emmieshouse + Vanessa Lee + Yummy World = greatness.
Noah Bowman and Alex Luciano.
Julia Macerola and some Small Town Brewery brews.