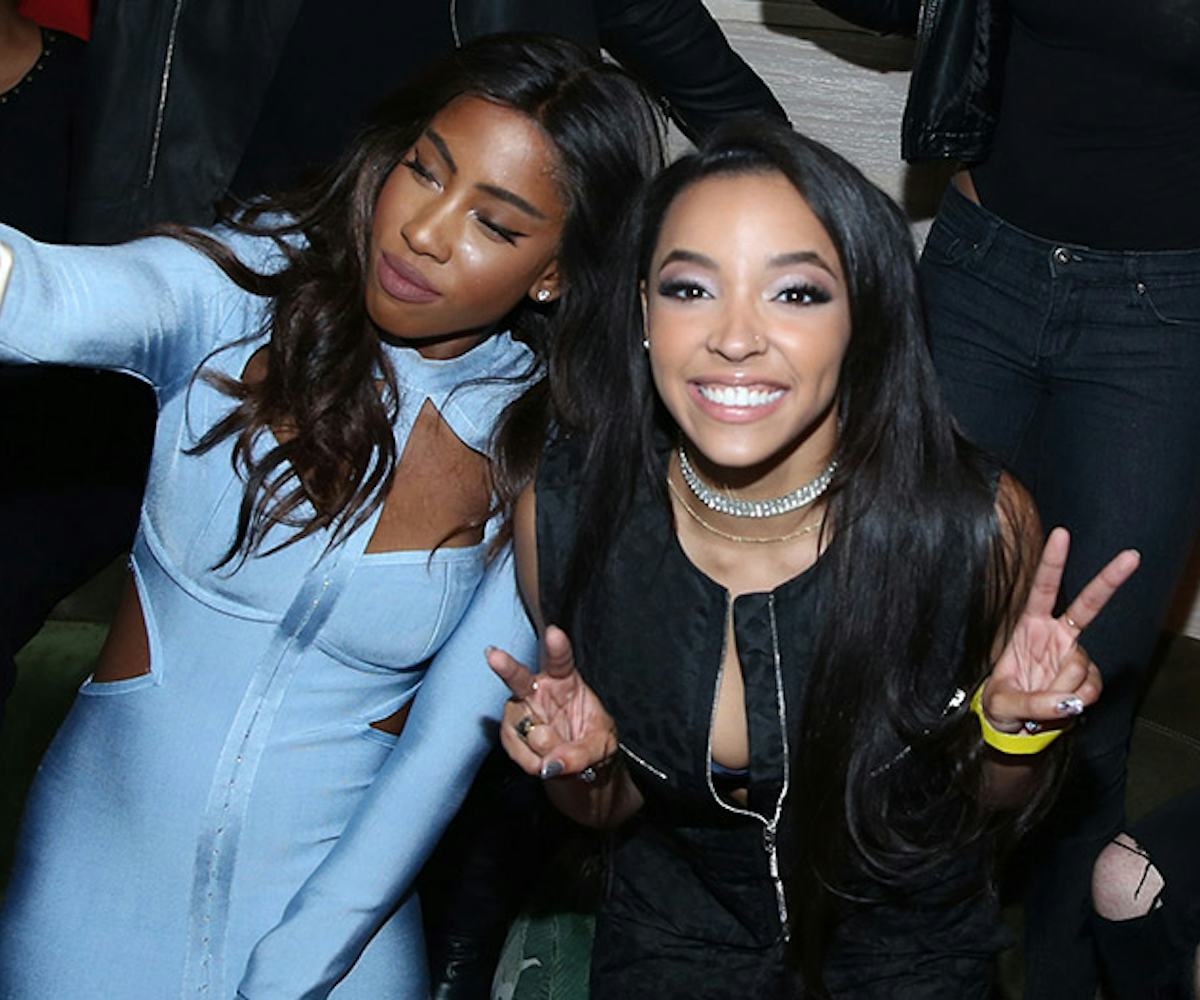 Photo by Jonathan Leibson/Getty Images for NYLON
This Is How NYLON And Tinashe Throw A Party
It Girls everywhere for NYLON Nights
NYLON celebrates It Girls each and every day, but October is when we go all in. This year, Tinashe joined the ranks of Tavi Gevinson, Grimes, and our other October It Girl cover stars. To help celebrate, we took over Los Angeles' Doheny Room for a not-so-tiny party where Daya performed, and both DJ Millie and Bobby French spun some beats. As our fearless host, Tinashe kept the party alive and going strong. Clinique was onsite with a makeup station filled with Pop Lip Colour + Primer, which was perfect for touch-ups before hopping in front of their animated emoji photo booth. As for our drink(s) of choice? Tequila Avión, Absolut Elyx, and Perrier-Jouët Champagne stocked the bar, providing a bevy of opportunities to try a colorful selection of cocktails. Oh, and Zedd, Jaden Smith, and Ashley Tisdale showed up. Super casual.
There's an It Girl living in all of us, really, and last night was a true reminder of that. Check out what went down in the gallery below. NYLON Nights are truly the most lit.
Peyton List rocking that NYLON pink!
DJ Millie kicked the party off right.
Say hello to our incredible host (and cover star), Tinashe!
NBD but Daya performed.
Can 2016's Pantone colors be every year's colors?
What's a party without a photo booth? Clinique made this one extra sweet.
Just what we like to see: endless rows of Clinique.
The turn up at Doheny Room.
Don't you forget it.
Standing still, looking pretty with Daya.
Cheesin' with Tinashe, Shaun Ross, and Sevyn Streeter.
Perrier-Jouët Champagne, Absolut Elyx, or Avion Tequila? Decisions, decisions...
We'll try 'em all!
Chanel West Coast knows a good night's rest requires this pillow.
So, when is that Daya x Zedd track comin'?
Ashley Tisdale and Christopher French found the comfiest corner.
Every It Girl knows Clinique is the secret to It-ness.
Jaden Smith, y'all.
Harley Quinn Smith!
DJ Bobby French in the house.
Yara Shahidi giving good face.
Talk about a squad.
Cameron Dallas came here to slay.
Living la vie en rose with Chrissy Metz.
Oh, look! It's Cody Kennedy!
Margaux Brooke's sequin moment is everything.
Theophilus London and Leaf, y'all.
Amanda Steele is living the gold fantasy.
So, can we take this home with us, or what?
Tinashe is our forever It Girl.