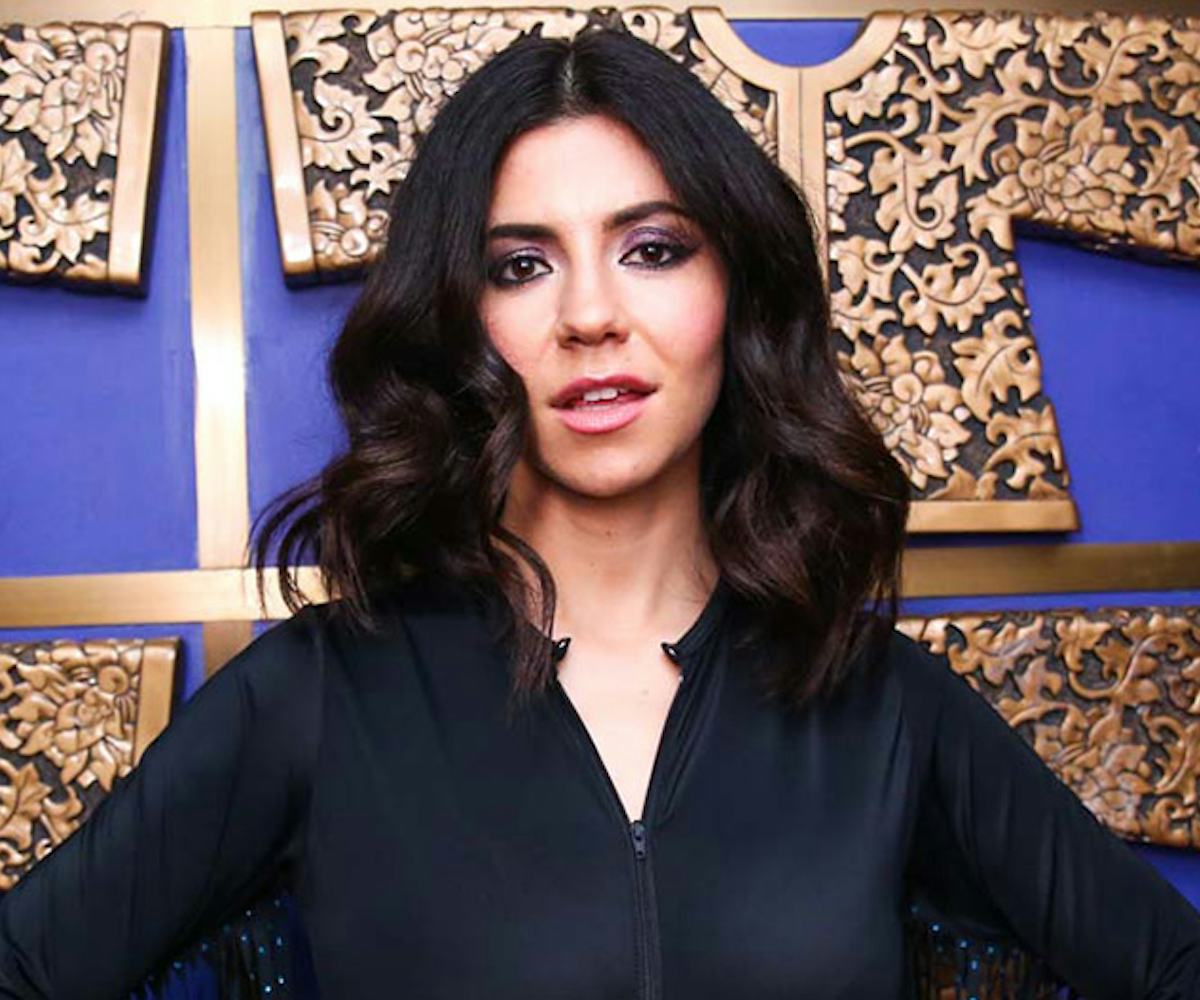 photographed by samantha deitch and madison mcgaw for BFA
party monster: the music issue
a dinner and party for the books
It's no secret that music is our lifeblood here at NYLON. So, when the time came to fête our annual Music Issue, we decided it was a "go big, or go home" situation. 
Our cover star Marina and the Diamonds brought Charli XCX, Jack Antonoff, ASTR, and more friends from Neon Gold Records to a little pre-dinner nosh at The Library at New York's Dream Downtown where they were greeted by boohoo gifts. The party continued at TAO Downtown where recording artists like Shamir and Kieza rubbed elbows with some of New York's finest (and left with some seriously cool Sephora and Formula X swag). 
Sure, the night was a glittery blur, but hey, when you get a chance to party with Marina and the Diamonds (and basically all of your favorite musicians), you don't go light. See for yourself in the gallery ahead!
Can't get enough? Listen to the official DJ mix set from the launch party, soundtracked by twin DJ duo Angel + Dren, below.
Our host for the evening: Marina and the Diamonds!
Angel & Dren, twin DJ wunderkinds, brought double the trouble.
Gettin' moody with ASTR.
Now THAT'S how you do complementary colors, Charli XCX and Emmie Lichtenberg.
Our fearless Editor-in-Chief, Michelle Lee!
Marina and the Diamonds is up in here!
Thanks for the hair goals, Audrey Kitching.
Charli XCX and Jack Antonoff being, well, Charli XCX and Jack Antonoff.
A little pre-party dining and boohoo gifting at The Library at Dream Downtown!
We spy with our little eyes a kimono gifting suite!
What's in the box, Charli?
Talk about a dinner party! Thanks, Bodega Negra for catering.
Mean muggin' with Liz from Holy Child and Shamir.
Basically a who's who of music. NBD!
Club goin' way up!
Juliana Huxtable shut the party down!
Christian Siriano, everybody!
So much style inspo from Emmie Lichtenberg, Michelle Lee, and Meredith Graves here.
I Hate Blonde's Rachel Lynch and Holy Child's Liz are extraordinary. Plus, how awesome is Liz's boohoo outfit?
Peek! Boohoo Festival survival kits + Sephora x Formula X's Infinite Ombre collection = gift-bag gold.
It's a Neon Gold reunion!
Carlos Santolalla and John Tuite — a.k.a. Jarlos.
Jeanne Grey of Grey Layers convinces us to go, well, grey.
The Eckhaus Latta number Juliana Huxtable wore was incredible — definitely a designer to watch!
Justin Livingston, Le Happy, and Noelle Downing lookin' real good.
Yes, Kieza! YES!
Kitty Cash showed up and turned the party way up.
Lovin' Lily Lane's backpack game.
Stealing Zoe from ASTR's look for summer. Thanks!
Vance Joy is our forever #MCM.
Mathues Lima and Chloe Mackey. Those brows are amazing!
Moti Ankari, Noelle Downing, Jag Lever, and Denny Balmaceda are what squad goal dreams are made of.
Pucker up, Margaux Brooke!
Jiajia Fei and Antwaun Sargent serving smiles.
Michelle Lee and Marina — a.k.a. M-squared!
That's a wrap!