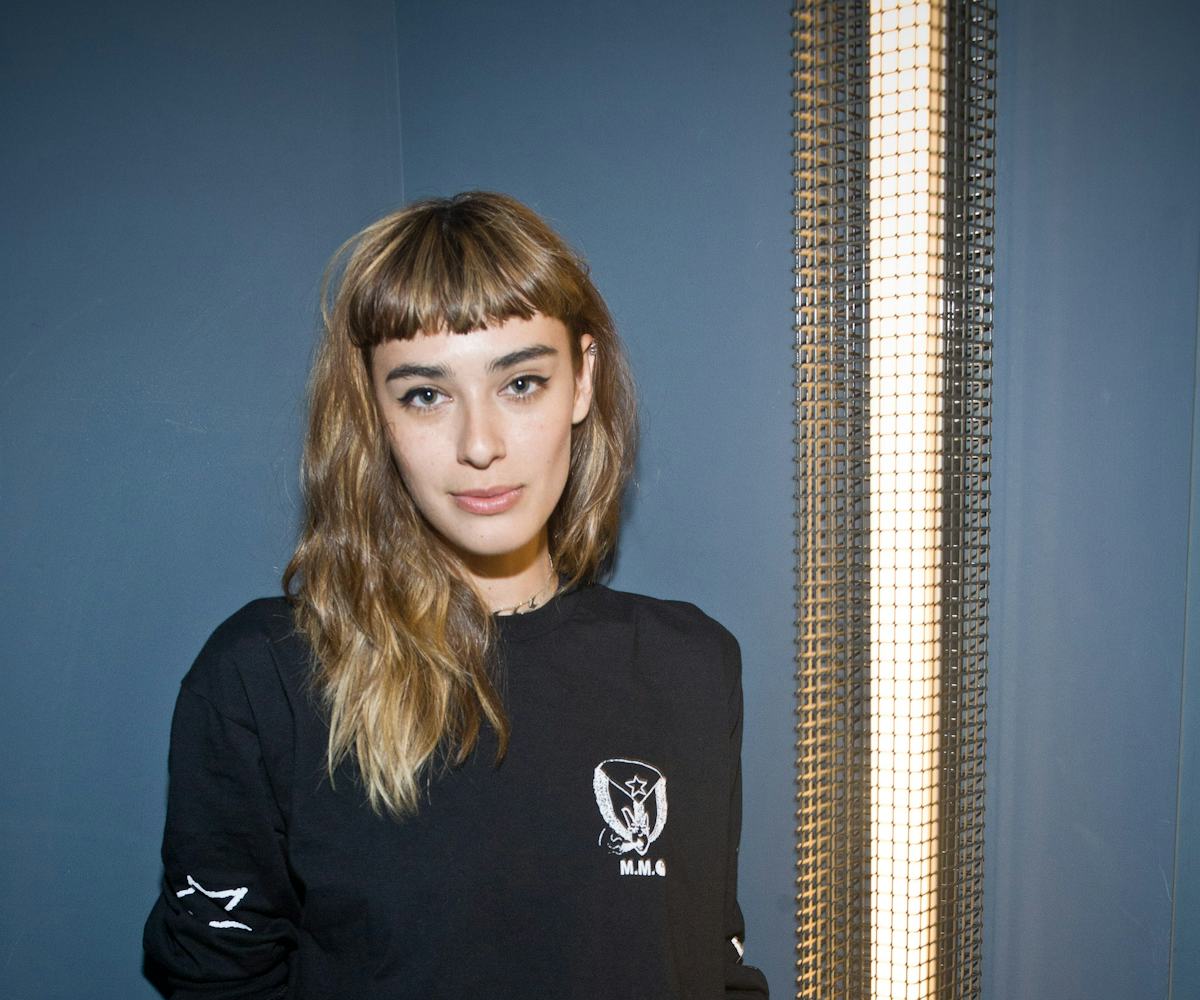 Photographed by Tim Hiatt for Wire
NYLON Nights Are Always Sleepless In Chicago
Sweet dreams are made of these
Every summer, we look forward to throwing mind-blowing ragers during festival season. To celebrate the release of our August issue, we flew out to Chicago for what is arguably the Windy City's biggest music festival. Last night, we teamed up with the dFm and took over the Upstairs at Virgin Hotel Chicago. 
Hælos kicked off the evening with a chill set that got everyone in the mood to get their groove on. Stillhouse quenched our thirst with cocktails and shots all night long at the bar. Later on, Dua Lipa and Jarryd James took the stage and treated us to intimate performances that were so good they gave us goosebumps. Equinox also helped us keep our cool with a fan customization station with graffiti artist Brendan Cooney. 
When we weren't trying to commemorate the event in the photo booth, we even rubbed elbows with Daughter, Jazz Cartier, and Margaux Brooke to name a few. Leslie Kirchhoff closed out the evening with a DJ set that turned everyone all the way up on the dance floor. Bastille basically led the dance party, which was complete with a conga line and crowd surfers.
It isn't a party without favors, so we gave away gift bags with Equinox passes, Rad and Refined sunnies, Festy Besty cat ear headbands, Stillhouse hats, and Mamma Chia snack bars. If this doesn't get you charged up for the festival, we don't know what will!
Relive the night with us in the gallery, below.
Pour it up, pour it up.
The best goodie bag a guest could ever ask for.
Cheers, mates.
We're way up, we feel blessed.
It's lit.
Leslie Kirchhoff spinning the night away.
Dua Lipa looking pretty in pink.
Jarryd James makes everything "1000x" better.
Bastille's Kyle J. Simmons is clearly the life of the party. So much fun!
Oh hey, Margaux Brooke. Can you teach us how to pose candidly? Too cool.
Stillhouse forever.
Ladies, never leave the house without a fan.
Brendan Cooney has so many fans... Get it?!
Shots on the house!
Hælos setting the mood.
Daughter always makes us smile :)