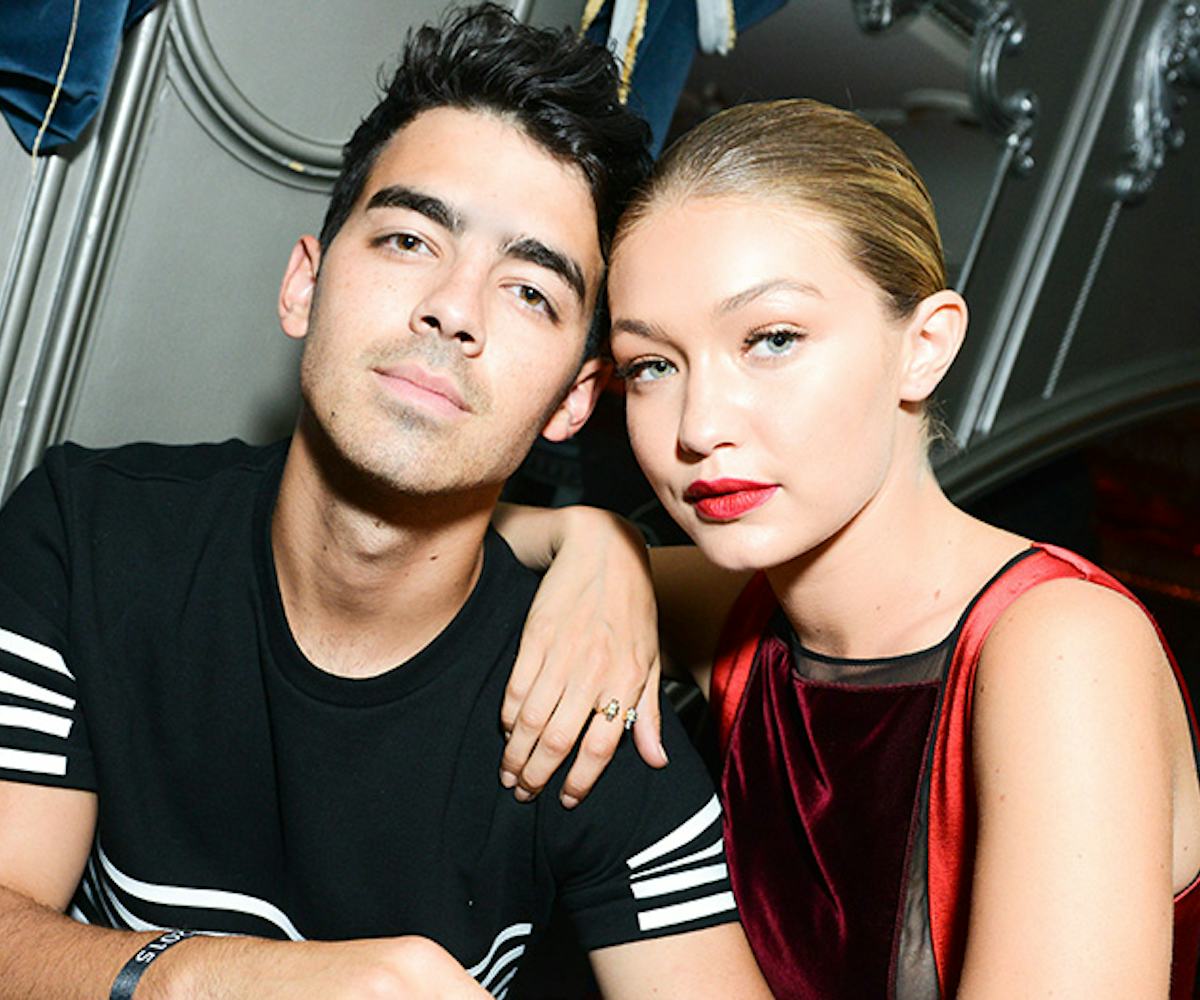 Photo: Madison McGaw and Samantha Nandez for BFA.
party monster: the rebel fashion nyfw party
Well, Fashion Month is here and we helped New York City kick it off with a dinner and a bang. The Cools helped us throw our annual Rebel Fashion party that took over two floors of the Meatpacking District's Up&Down where DJs Chelsea Leyland, Vashtie, Alex Winston, and Jasmine Chess kept everyone from Gigi Hadid & Joe Jonas to American Idol's Randy Jackson dancing. Before all that, though, we sipped on Stella Artois and Stella Cidre as we ate food from The Fat Radish with WaterfordxRebel stemware. (Don Julio was also on hand for the tequila drinkers.)
With swag bags filled with Frends headphones, we hopped in a Lyft and arrived at the party where WeDú was giving a seriously inspiring fashion presentation. Clinique's #FaceForward photo booth brought the emoji game and its candy bar stocked with sweets and Chubby Stick lip balm. Party go-ers got to preview the new RebelxWaterford collection including the amazing Ella B Gold cuffs—a perfect, bold accessory for Fall. After a few Svedka drinks and hardcore dancing, it was, unfortunately, time to go home. Thankfully, there were more Lyft credits in the party bags, along with Empowered by You + Equinox gift cards to help us feel good and work off our Rebel Fashion Night. 
Never forget a thing with the gallery ahead.
Rose McGowan killed the teen dream. Deal with it.
Vanessa Marano's braid is all of the #goals.
Party go-ers got to preview the new bold RebelxWaterford collection in an intricate glass vitrines display, which included metal giftware, travel accessories, glassware and striking, bold jewelry.
Moti Ankari and Beca Alexander
Alright Dani Stahl; Where'd you get that top?
Shaun Ross and Katie Tardif lookin' real cute.
Marianna Hewitt
Eugnie Grey is a blue dream.
Talk about a good-lookin' spread.
Rose McGowan and Olivier Van Themsche, the founder and CEO of COOLS.
Great conversations happen over Don Julio cocktails. Just ask Priya Kishore, Shruti Ganguly, and Suzie Riemer.
Swaggy baggies.
Oh, just being rebellious.
Spotted: G.I. Jonas.
Spin-master Vashtie.
Life is better with Stella Cidre.
Clinique Chubby Sticks to help you put your best #FaceForward.
Ashley Smith, The Thinker.
Hey, look! Randy Jackson's glasses match Karrueche Tran's look.
Checkmate with DJ Jasmine Chess and her Frends headphones.
File this look under: To Try.
Shawn Booth and Kaitlyn Bristowe—a.k.a., The Bachelor and Bachelorette!
#RebelxWaterford
But first...
Waterford debuted it's new revolutionary, bold collection RebelxWaterford with an intricate display at Up&Down showcasing the stunning metal giftware, travel accessories, glassware and striking jewelry.
Oh hayyyyy, Chelsea Leyland!
Holy wow, Holychild!
Candies and Clinique are a girl's best friend.
Young Paris and Dapper Afrika are bold and beautiful.
Peace up.
Hello, yello!
WeDú is really where it's at.
Some powerful stuff, WeDú.
Deuces, Adam Pallin.
Orange is the new black? More like fierce is the new black and OITNB's Jackie Cruz is owning it.
Justine Skye lookin' fly.
YAAS, EJ Johnson!!
Now hold that pose for me.
Started out at The Darby now we're here with Alex Winston.