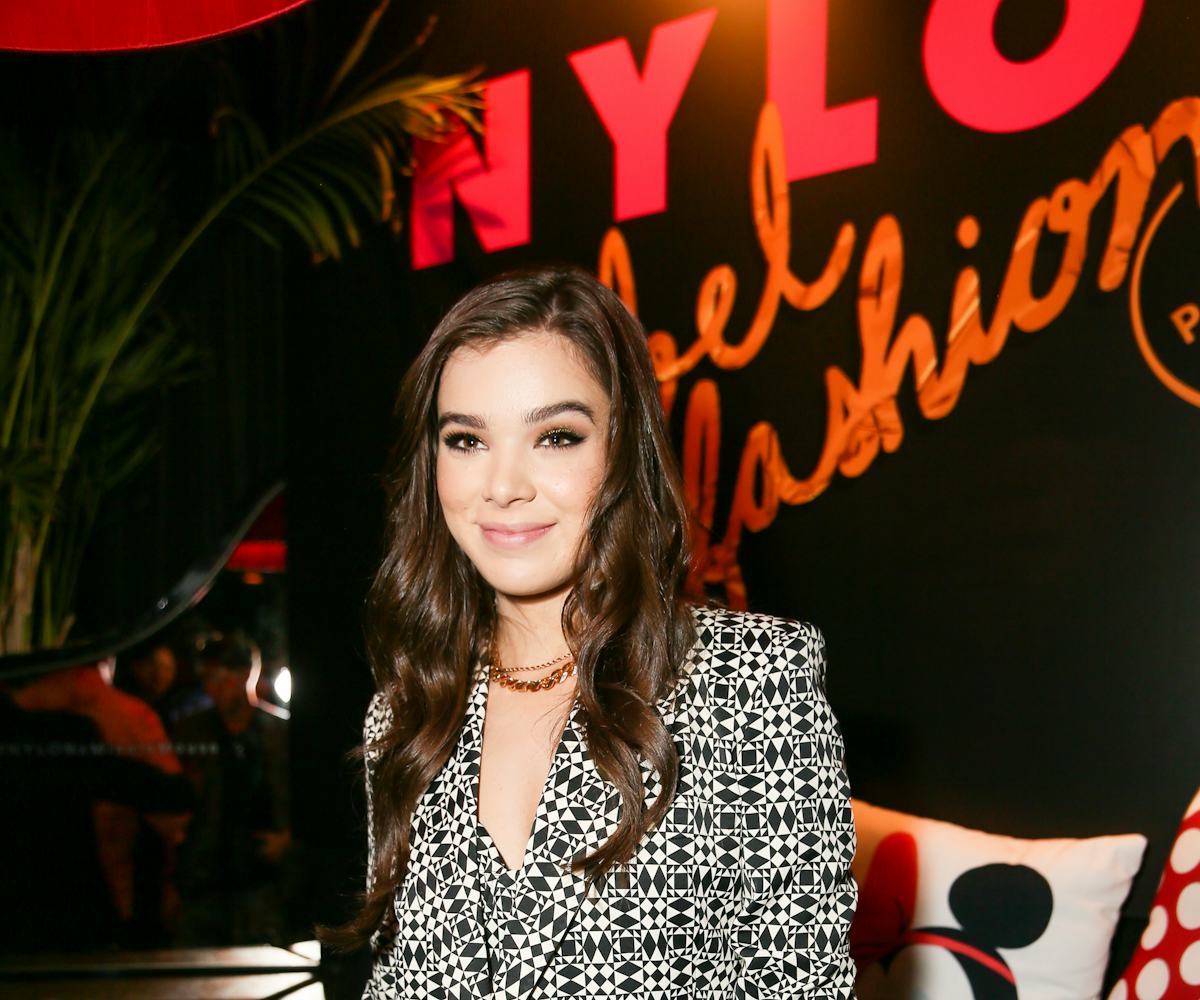 Photo by Noa Griffel & Aria Isadora for BFA
How We Celebrated Minnie Mouse, The Original Fashion Muse
Given that Minnie Mouse is the original fashion muse, it only made sense that we throw a New York Fashion Week party in her honor, right? Right. So that's exactly what we did. 
This season's Rebel Fashion Party took over the Meatpacking District's Provocateur. There, with sequin Minnie Mouse ears for all, guests channeled their own original fashion muse on the dance floor thanks to beats by Vashtie, Kayper, DJ Equal, and Coco & Breezy. Hailee Steinfeld came straight from Radio City Music Hall's stage and gave a special headliner performance. (No biggie, but, like, she's touring with Meghan Trainor.) Tyga showed up for a surprise performance, too, with Kylie Jenner not far behind him. Oh! And, D.R.A.M. took over the mic for a minute, as well. Very casual. Clinique was there with a Polaroid photographer and doling out its latest collection of Clinique Pop Lip Colours. Oribe made sure everyone looked their fashion's best by flooding the bathrooms with their goods. Perrier-Jouët Champagne and Absolut Elyx provided necessary relaxation. Oh, and if that wasn't enough, art from the new Art Of Minnie book covered plush pillows that were scattered across all the lounges so guests could kick back their feet comfortably after jumping for the 3-D A-1 Array Minnie Mouse photo booth. Minnie Mouse, we salute you. 
Relive the night in our exclusive gallery, below. 
Hailee Steinfeld knows a good pattern when she sees one.
Jordyn Woods!
We are LOVING this light up Disney Ethan Allen decor piece, coming soon!
Violett Beane rocking the colors of the season.
Clinique treats: some to eat and some to try out on repeat!
The more purple hair we see, the more we want it! Thanks for the inspo, Ashley Nell Tipton.
NYLON x Minnie Mouse are a match made in Rebel Fashion heaven.
Sinks deserve Oribe decor.
Oribe hair goals to inspire.
We'll take one of each, please!
Gifts bags full of Minnie Mouse, Oribe, and Clinique goods? What did we do to deserve such greatness?
Clinique sticks go great with Polaroids.
Minnie Mouse napkins for the win.
This Minnie tank top is our new wardrobe staple.
Coco & Breezy
An Absolut Elyx cocktail? For us? Thanks!
Choosing between Perrier-Jouët and Absolut Elyx is harder than you think.
The Art of Minnie Mouse is in the house.
Clinique Pop Lip Colour trays are greater than, well, everything.
Clinique lollipops, anyone?
It's a Minnie Mouse and Disney affair when Peyton List shows up.
Provocateur became a disco heaven.
Say "Cheese!" It's D.R.A.M.!
A little Oribe touch up with Golf Dust Dry Shampoo to keep these Minnie Mouse ears looking fresh.
Kayper in action.
Natalie Suarez on duty!
Baby Boy D.R.A.M.!
Justine Skye and Shaun Ross serving face.
Rachel Martino's a natural in the Minnie Mouse ears!
Tania Sarin's Minnie Mouse for Kate Spade clutch, though.
NYLON's Marissa Smith was right at home with Peyton and Spencer List in the A-1 Array Minnie Mouse photo booth.
Hey, Hailee!
DJ Equal, y'all.
Hailee Steinfeld loves herself, and so do we.
Kylie Jenner tagged along with beau Tyga.
A surprise confetti burst always gets the crowd going.
Blondes do have more fun.
Tyga!
Rack City!
That King Gold Chains crowd.
Vashtie's beats are anything but minor.
Damian Borja, our Polaroid extraordinaire.