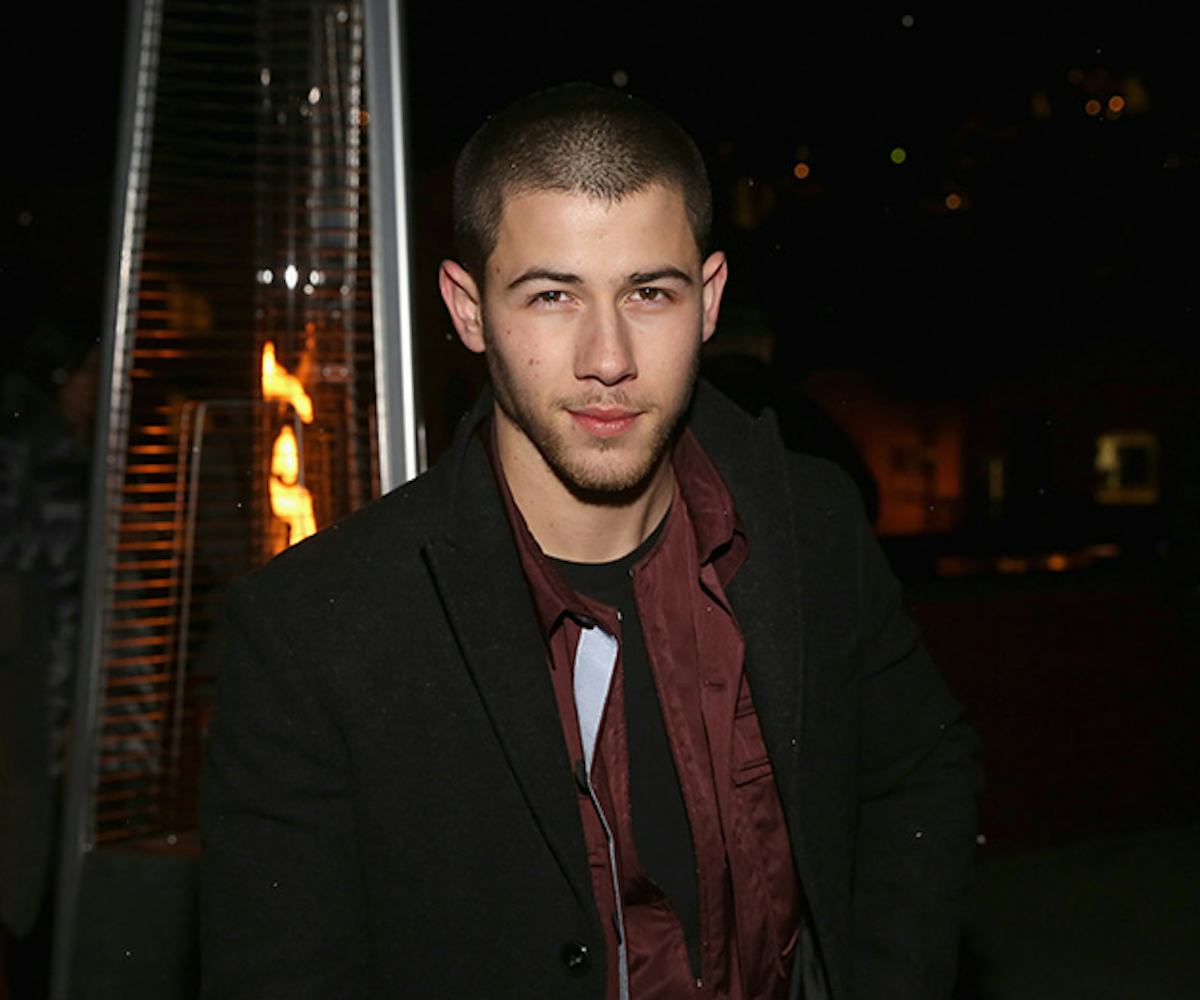 Photographed by Mat Hayward.
Party Monster: An Après Ski With The Jonas Brothers
the best way to stay warm
While the East Coast was bracing itself for Storm Jonas, we were up in the mountains partying with the Jonas Brothers. Casual, right? Up above the Sundance action in Park City, Utah, festival-goers mingled at Main & SKY. With the help of Dream Hotels, guests escaped the cold and snow to warm up with libations of 50 Bleu Vodka, Avion Tequila, Heineken, and Red Bull. BeGlammed helped folks like AnnaLynne McCord and NYLON editors—who also helped select Mou Boots to display and gift—get ready. Since it's Sundance and all, we even had customized Design Rebuild NY snowboards on display. Oh, and brand ambassadors from Photage were on site helping spruce up guests' photos while they danced to DJ Mel DeBarge's set. When all was said and drunk, guests didn't have to walk too far to get home because all took some Lyft credits with 'em to rest their partying feet. Click through our gallery ahead to re-live all the magic.
Cake by the…mountain? What's good, Joe Jonas!
Plush.
AnnaLynne McCord found the perfect pair of Mou Boots.
C'mon, who can argue with this view?
DJ Mel Debarge on the 'tables, surrounded by some sweet Dream Hotel swag.
If y'all don't know who Harley Quinn Smith is, you should. She's Sundance's darling.
They trying to catch us boarding dirty, Design Rebuild NY!
Partying with Nick Jonas is way better than battling Storm Jonas.
World, meet Photage. It's your new favorite photo app.
So many ways to keep warm, but only one way to stay energized. Are we right, Red Bull?
A Mou shoe!
The only picks that matter, honestly.
Ted 2's Jessica Barth found some Mou, too.
Nice choice, AnnaLynne McCord!
"The cold never bothered me anyway," we sang while sipping a Heineken.
We'll take a 50 Bleu Vodka straight up, please!
Or maybe some Avion Tequila. Decisions, decisions…
Need a Lyft? We got you.