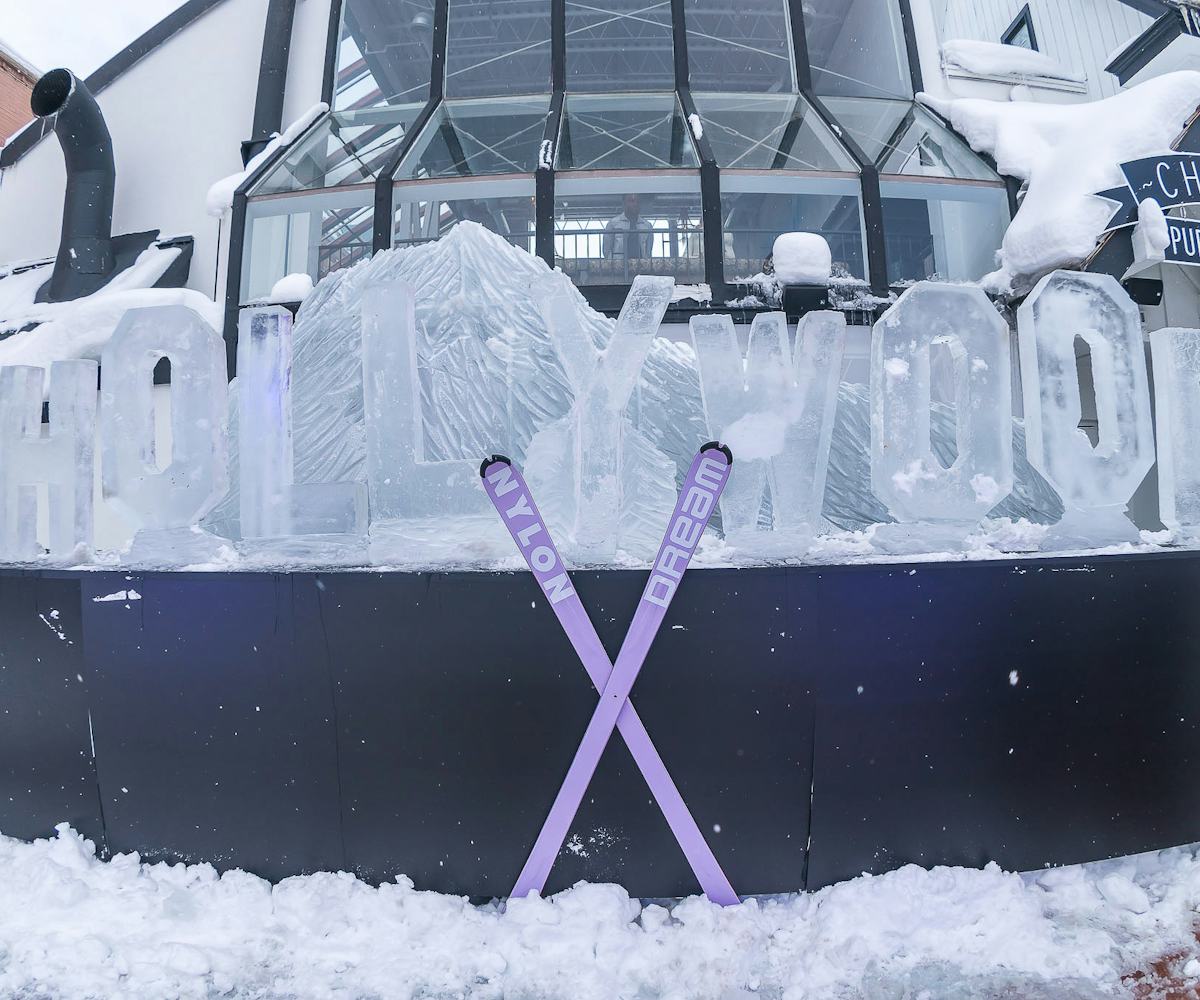 Photo by Miguel Mendoza
This Is How Sundance Does Après-Ski
Despite its name, there's usually more sitting in silence than dancing at Sundance. Not when NYLON comes to town, though. We partnered with Dream Hollywood for a special Après-Ski event at the newly opened Church Public House in Park City. With DJ Equal and Mel DeBarge each taking over the turntables, film festivalgoers rubbed elbows with Gigi Gorgeous and Harley Quinn Smith. White Girl Rosé and BABE Sparkling Rosé had us thinking about summer, which helped, considering it is the exact opposite at the moment. A little Tequila Avión helped maintain some warmth, too. But alcohol wasn't the only thing keeping guests warm; we had a beanie bar on-site where there were many a DIY knit hat being made. You can never have too many beanies, after all—even when you're actually dancing at Sundance.
Go inside our party in the gallery, below.
Harley Quinn Smith got in on the photo booth action real quick.
Cheesin'.
Gigi Gorgeous living up to her name.
Jay Sean is A-okay.
A moment with Kelsey Asbille Chow.
Marianna Hewitt's grind is enviable.
Of course, Becca Tilley nailed the whole winter style thing.
Drink up!
Cheers Eva De Dominici!
Rosé all day, especially when it's BABE Sparkling Rosé.
Cool cooling tip: Put your personalized Tequila Avión bottles in the snow to make sure you're never without a chilled drink.
X marks the spot for the best party ever with Dream Hollywood at Church Public House.
The warmest of bars.
We'll take as many personalized beanies as we can get.
Peace up, DJ Equal.
Is "squad" still a thing? Can it still be a thing? Let's make it a thing.
Do it for the 'gram.
Oh, hello, Stanford! Where's your Carrie?
Harley Quinn Smith's jacket is a millennial dream.
White Girl Rosé and some light reading.
Why settle for being a millionaire when you can be like Jillionaire?
Cool Snapchat Spectacles, bro.
Same, Mel DeBarge. Same.