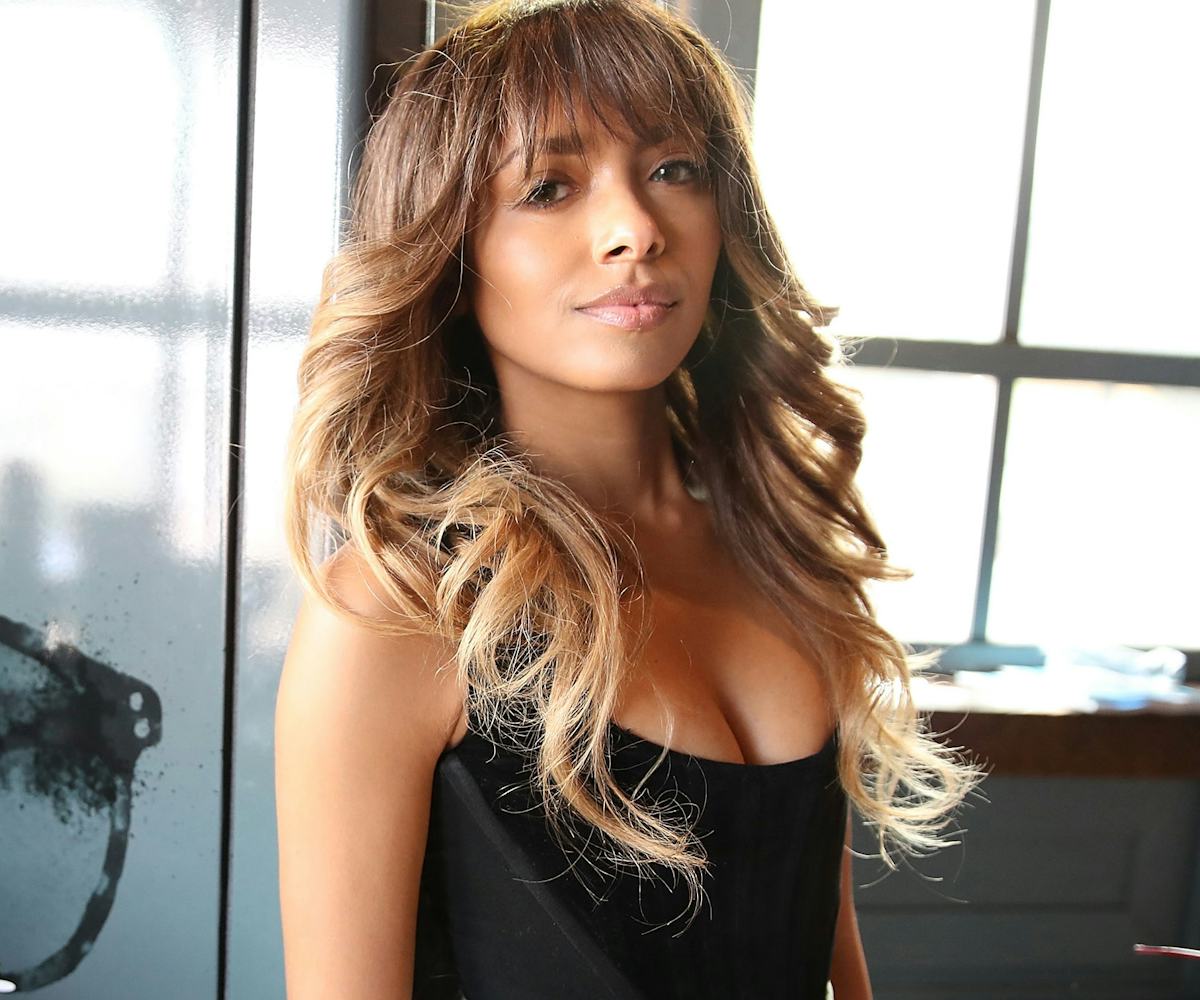 Photo by Jonathan Leibson and Joe Scarnici for Getty/Wire
Party Monster: The Happiest Of SXSW Hours
Happy hour is one elusive time of day: sometimes you make it, and others you curse everything that prevented you from indulging in it. Luckily for us (not to brag), we were able to sneak in some early evening revelry this past week in Austin, Texas, at SXSW. We partnered with Twitter at #TwitterHouse for a happy hour with Foster Grant complete with a sunglasses vending machine. Kat Graham, The Aces, Bridgit Mendler, and NYLON Music Tour headliner POWERS showcased what they got (which is a lot) for a crowd that was both happy and relaxed for an hour (or, let's be real, more than an hour). It was chill. It was lit. It was everything a happy hour could be. Oh, let's just call it the happiest of happy hours that ever was. (Don't quote us on that, but also... do.) See for yourself in the gallery, below. 
Hello, Soko.
Who knew it was so easy, Foster Grant?
That Foster Grant sunnies vending machine brings people together.
Bottoms up!
If you don't screen print a shirt at #TwitterHouse, were you even there?
Yes. It. Is.
Foster Grant's sunglasses vending machine is the only vending machine we need.
Kat Graham + Foster Grant = perfection.
TFW your Farrah Fawcett waves need the rhythm.
Which one, y'all?!?
Why play your ace when The Aces are better?
Bridgit Mendler, everybody.
The Aces of spades.
Same, Bridgit. Same.
Foster Grant looks good on y'all.
Hi, POWERS! Hi!
Welcome to the blonder side, POWERS.
Let's not kid ourselves, Coco Robert's beats are a major reason why happy hour is so happy.