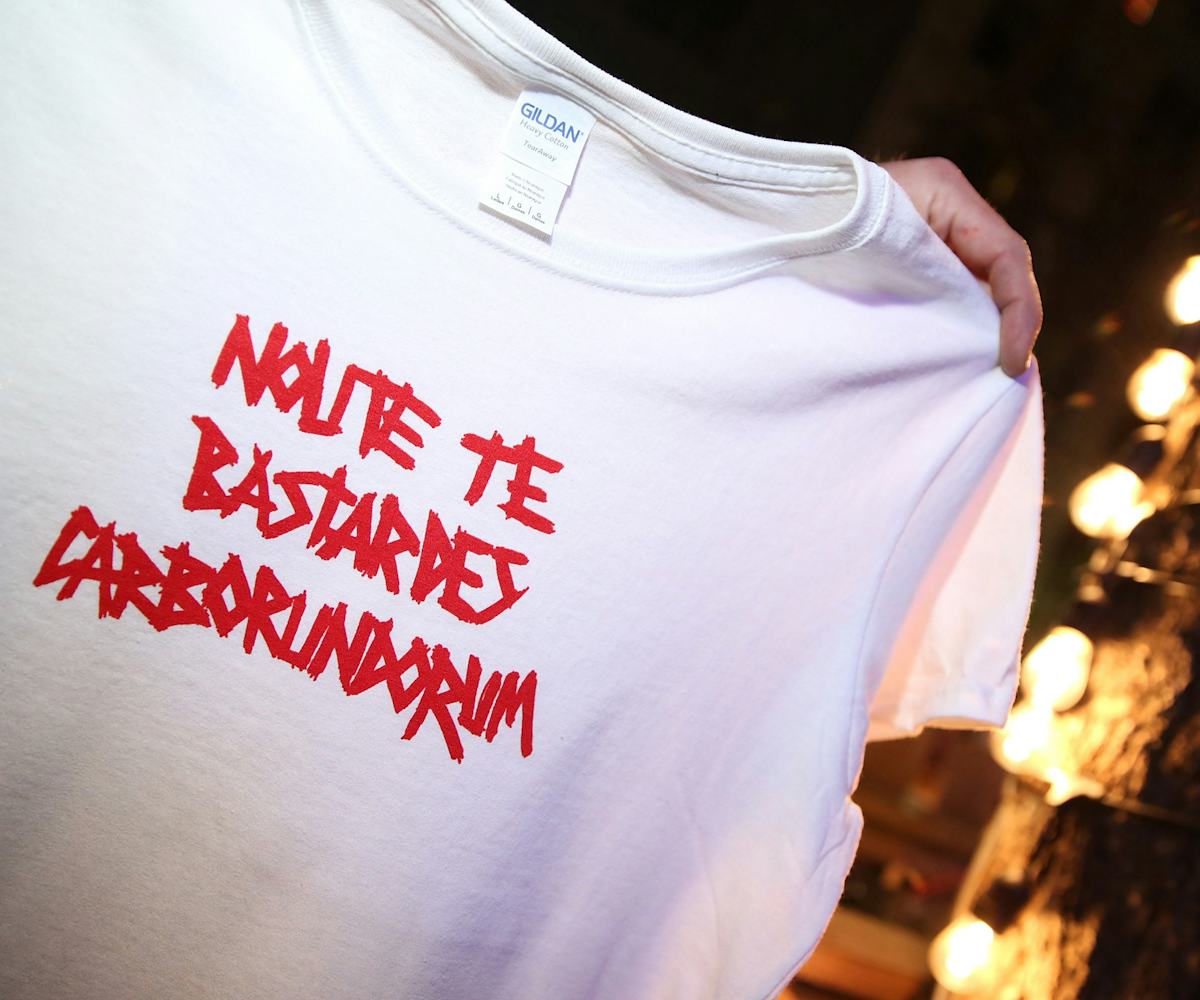 Photo by Jonathan Leibson & Joe Scarnici for Getty/Wire
Party Monster: Bringing #MAIDENPOWER To SXSW Style
The future is female. And last night, NYLON celebrated that with Hulu Original's The Handmaid's Tale in spectacular style—SXSW Style, to be exact. With #TwitterHouse at Austin's Bar 96 as the playground, guests celebrated #MAIDENPOWER with empowering screen printing stations, photo booth props, and specialty cocktails. 070 Shake shook the crowd up before Lizzo got everyone feelin' "good as hell." DJ Amy Becker kicked everything off, though, with floor-shaking beats that EMMIESHOUSE picked up on and carried the party into the morning. An uplifting and supportive spirit pulsed through the space as #MAIDENPOWER tweets flashed across the screens, prompting others to share their most memorable feminist moments and stories of empowerment. It's night like that that remind us the bastards can't grind us down, because we'll always have one another. 
See for yourself in our gallery below. And be sure to tune into The Handmaid's Tale when it premieres April 26 on Hulu. 
A little light party reading.
The future IS female.
A photo booth to boot.
Cold shoulder? I don't know her.
Stacks on stacks on stacks.
Mirror, mirror on the wall, who's the most empowered of them all?
A tweet wall filled with empowerment. What more could you ask for?
Crowds for days.
NYLON + The Handmaid's Tale = the perfect night in.
Save the date!
The Handmaid's Tale tattoo may be temporary but the sentiment sure ain't.
Just because the party is over doesn't mean you can't tweet us your favorite feminist and empowering moments with the #MAIDENPOWER hashtag!
070 shimmy and shake.
070 Shake yourself into the night.
You heard 'em, ladies!
Screen print your inspiration away.
Don't let the bastards get you down.
#MAIDENPOWER is the new Girl Power.
A place to rest your mind, body, and soul.
Cheers to #MAIDENPOWER.
Squad goals are so 2016. Let's make 2017 the year of the Wolf Pack.
Get you a BFF who can party all night and uplift you. #MAIDENPOWER
Feelin' good as hell because Lizzo is here.
What's good, Josh Henderson?
Oh hello, Lizzo.
Julz and 070 Shake.
It's Emmie's House. We're just living in it.
DJ Amy Becker is a maestro on the turntables.