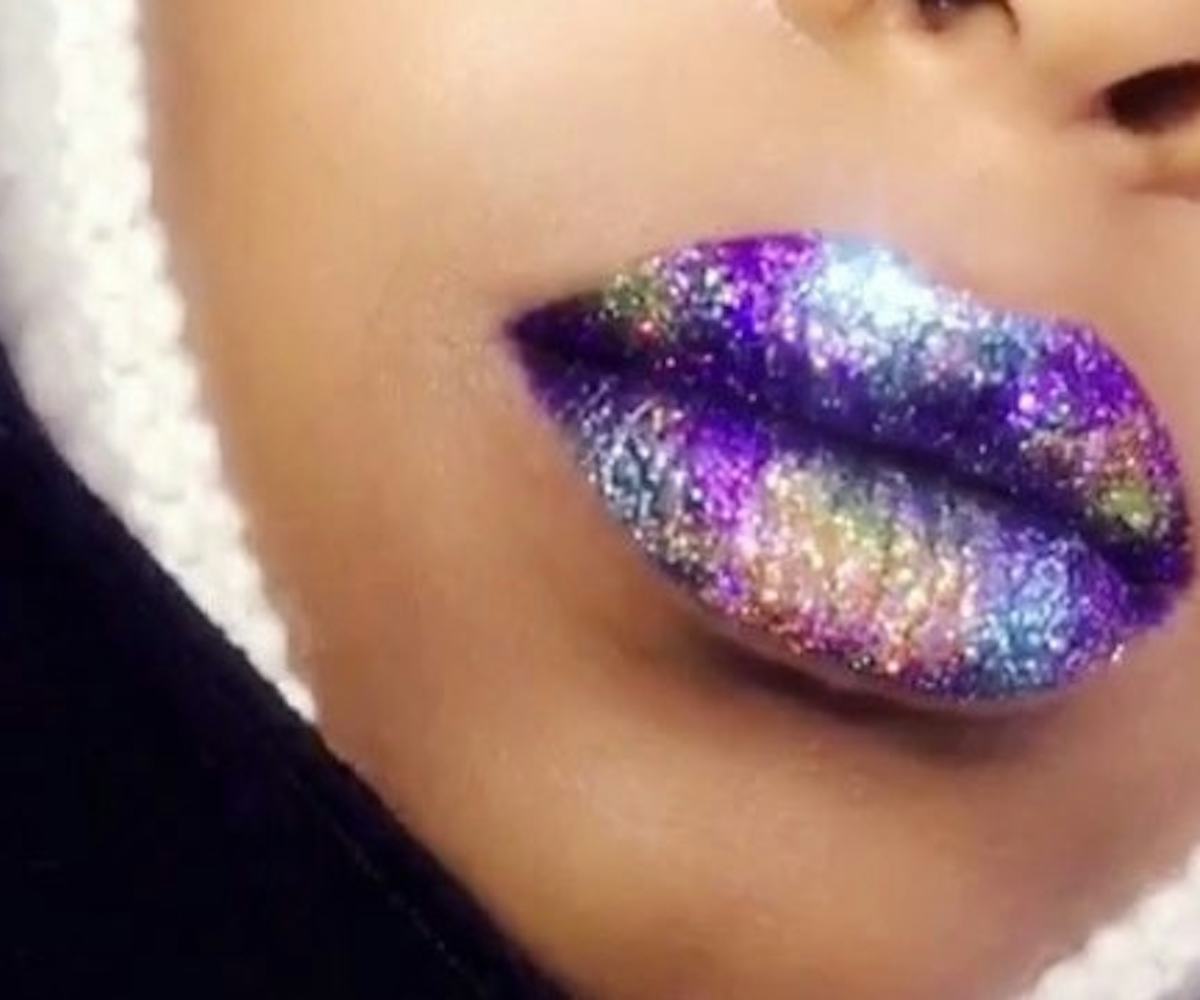 Photo via @patmcgrathreal Instagram
Pat McGrath Just Took Her Glitter Lip To The Next Level At Maison Margiela
And debuted one bold neon ombré lip
As John Galliano sent models down the Maison Margiela runway this morning, donning futuristic raingear of all sorts—holographic anoraks, bold puffers and trench coats, and plenty of PVC—there was one thing we just couldn't take our eyes off of: those lips!
Pat McGrath, legendary makeup artist and resident Queen of the Glitter Lip, outdid herself yet again, giving a handful of models a next-level sparkly pout. One model's lips were perfectly painted with a multitude of glittery colors, from ultra violet to gold and silver, making for a holographic, oil slick-like effect. Another's were doused in chunky, holographic silver sparkles. It goes without saying that both looks were absolutely magical (I mean, it is Pat and Margiela we're talking about here).
And don't worry, there's something for those of you who just can't get behind sparkles: the neon ombré. McGrath made use of unconventional lip colors—glowing oranges and vibrant blues, violets, and greens—featured at the show and painted bold lips to match.
The rest of the face was kept bare and dewy—aside from a healthy dose of glossy lids—even for the models without a head-turning lip. As always, the full dream team was backstage, with Eugene Souleiman working his hair magic. The wet, undone look was a perfect fit for PVC rain hats and hoods and glittery skullcaps.
Well, it looks like we'll be busting out our Pat McGrath Labs Lust 004 glitter lip kits once again.
Take a closer look at the star lip looks of this morning's show, below.