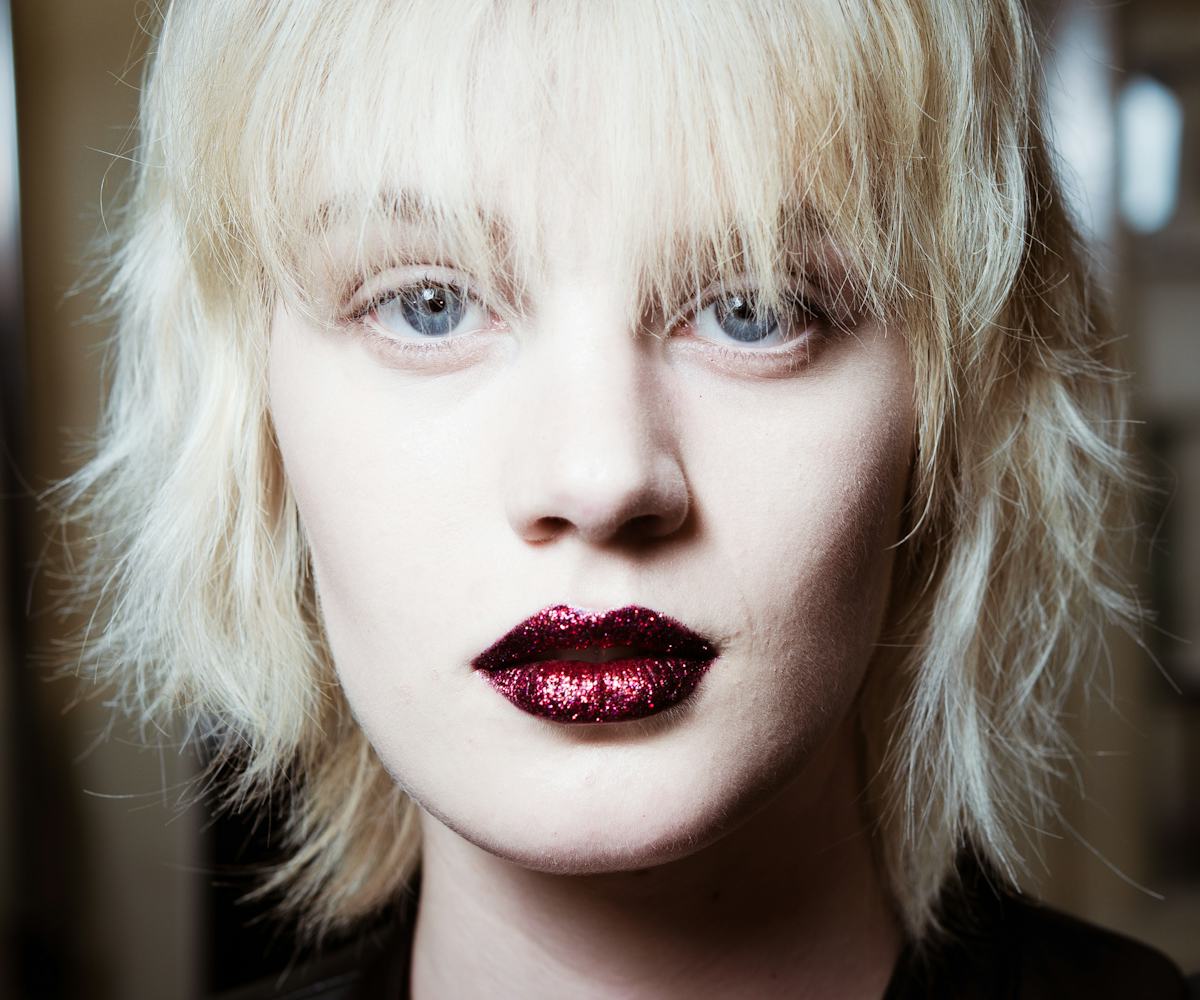 Photo by Francois Durand/Getty Images
Could Pat McGrath's Next Big Release Involve Ruby Red Slipper Lips?
The legendary makeup artist just dropped another teaser
Something is a-brewin' in the Pat McGrath Labs, and we're anxiously awaiting the highly anticipated release.
Two weeks ago, legendary makeup artist Pat McGrath, who is responsible for some of the most iconic runway and editorial beauty looks of today, hinted at the next release of her highly coveted makeup collection. Backstage at the Atelier Versace fall 2016 couture runway show, the two most noteworthy beauty looks McGrath created were sky blue-winged eyes and sparkling lips that resemble Dorothy's ruby red slippers. Based on the fact that her previous launches have already covered eyes and cheeks, we can make an educated guess that her next launch, 004, must involve lips, right?
This video that McGrath posted from backstage also urges us to think so.
Earlier today, McGrath posted two short teasers that clued us in a bit more on her next release. While the two videos don't tell us much at all about the actual product, we do see a lot of smoke, glittery explosions, metallic liquids, and chaos—and an overall theme of red. Could this mean that 004 will involve those wildly sparkling ruby lips?
If you're not already familiar with McGrath's previous releases, she has gained quite the cult following with her highly pigmented Gold 001 and Phantom 002 releases, as well as her Skin Fetish 003, which is arguably one of the greatest highlighters in all of existence (meaning I will actually sob if I run out before she restocks). Based on just how amazing 001-003 are, beauty junkies everywhere are at the edge of their seats awaiting 004. 
According to a press release, "all will be revealed before the end of summer." Only someone like McGrath would have us counting down the days until fall.