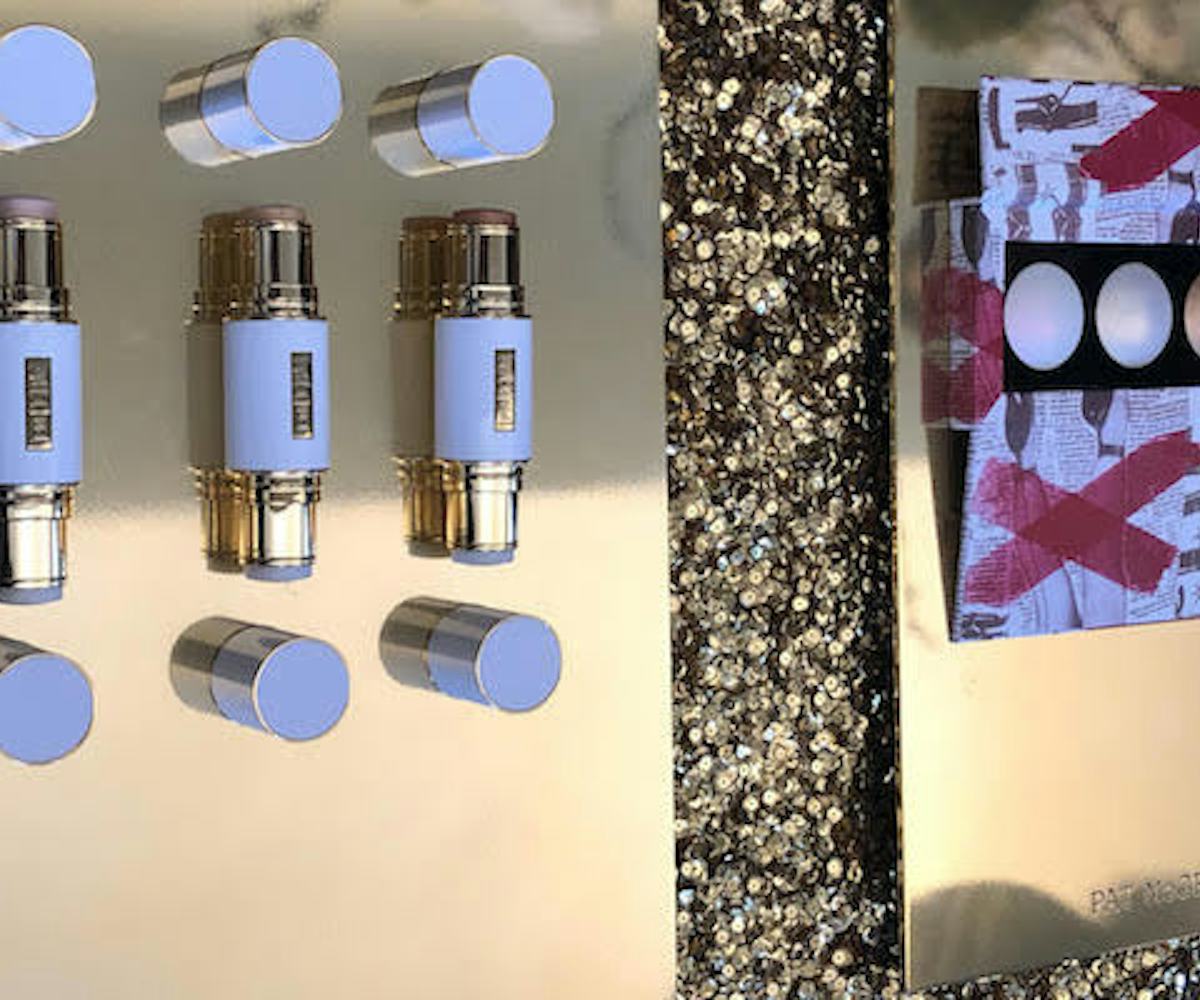 Stop Everything: Pat McGrath's Skin Fetish Is Permanently Coming Back
As part of a bigger and better collection
Back in April 2016, makeup artist and legend Pat McGrath launched her highlighter collection, Skin Fetish 003, which became an instant favorite and, in our opinion, kicked off the current highlighter craze. Being super-limited-edition collection, as were all Pat McGrath Labs products until the launch of her permanent line this past September, it sold out fairly quickly, only to be restocked for extremely short periods of time since its initial launch.
And while McGrath has had a ton of exciting launches since then, we were (sadly) convinced that our beloved Skin Fetish (which, by now, we've used up entirely) was gone forever. But McGrath is good to us and, as such, has blessed us with a full Skin Fetish collection—a permanent one, at that—coming later this month.
The original Skin Fetish: Highlighter + Balm Duos are back, this time available in three shades (Nude, Golden, and Bronze on one end, the gorgeous dewy balm on the other) and brand-new pearly white packaging for $55 each. Even more exciting, the gorgeously iridescent powder highlighters that were part of the original Skin Fetish sets are coming back in palette form (with a new bronze shade to boot), the Sublime Skin Highlighting Trio, for $68. Both products are meant to be played around with—worn alone, paired together, layered, whatever your heart desires. Oh, and the Buffer Brush we all fell in love with will also be reintroduced for $25.
Mark your calendars, as the full collection is dropping on PatMcGrath.com on June 21 and Sephora.com and select Sephora stores on June 28.
Of course, it wouldn't be a Pat McGrath launch if there wasn't another element of surprise. McGrath will also be introducing Lip Fetish, with four gorgeously pearlescent balms, this July for $38 a pop.