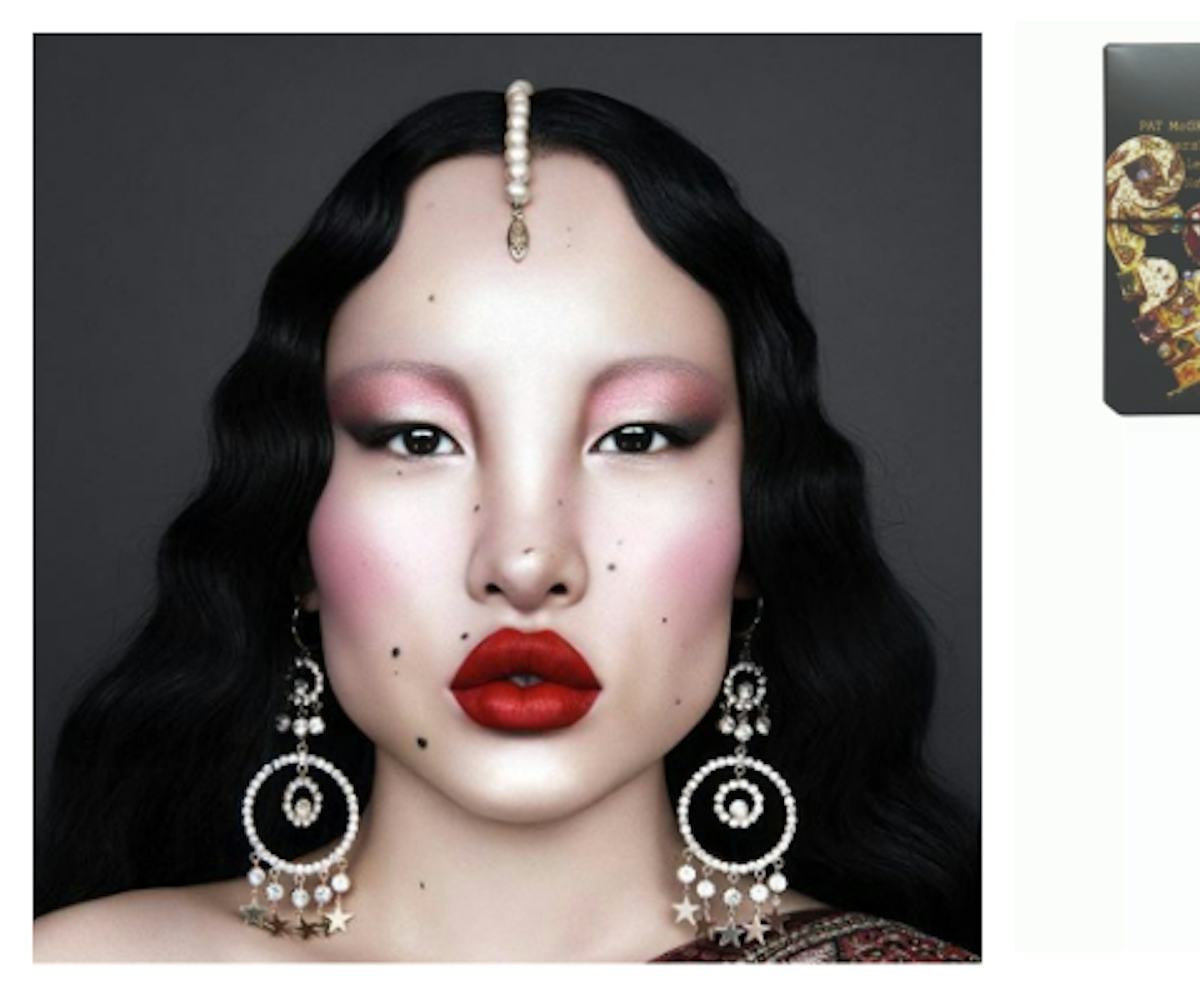 photo via instagram.com/patmcgrathreal
Pat McGrath And The Met Are Launching A Makeup Collection
Just in time for tonight's Gala
Metropolitan Museum of Art's 2018 Met Gala is already looking like its best one yet. Not only is Rihanna co-hosting the much-anticipated event, but this year the museum is doing something it's never done before: launching a makeup collection.
WWD reports that, in honor of its "Heavenly Bodies: Fashion and the Catholic Imagination" exhibition, the NYC museum will be selling a special-edition makeup line in collaboration with legendary makeup artist Pat McGrath in its gift shop.
"I feel incredibly close to this year's show—many of the extraordinary pieces featured are from shows and campaigns I worked on so to me, it represents some of the most beloved, groundbreaking moments throughout my career as a makeup artist," McGrath told the publication. "For the Metropolitan Museum of Art to include makeup and makeup artistry alongside some of the greatest masterworks of Western art is truly exceptional."
The Pat McGrath Labs x The Met collaboration will feature the first of new lip gloss shades from the makeup artist's cosmetics line, including Lust: Gloss in "Aliengelic," a duochrome shade infused with pink pearl. This shade will be available in the museum starting tomorrow, May 8, before the full range launches on May 10. The report notes that it will retail for $28. There will also be a special edition of the Mothership IV: Decadence Eyeshadow Palette available which will retail for $125. Both items will include artwork from The Met collection.
Don't live in New York? Don't worry. You can shop the collection starting tomorrow at the museum's online store.