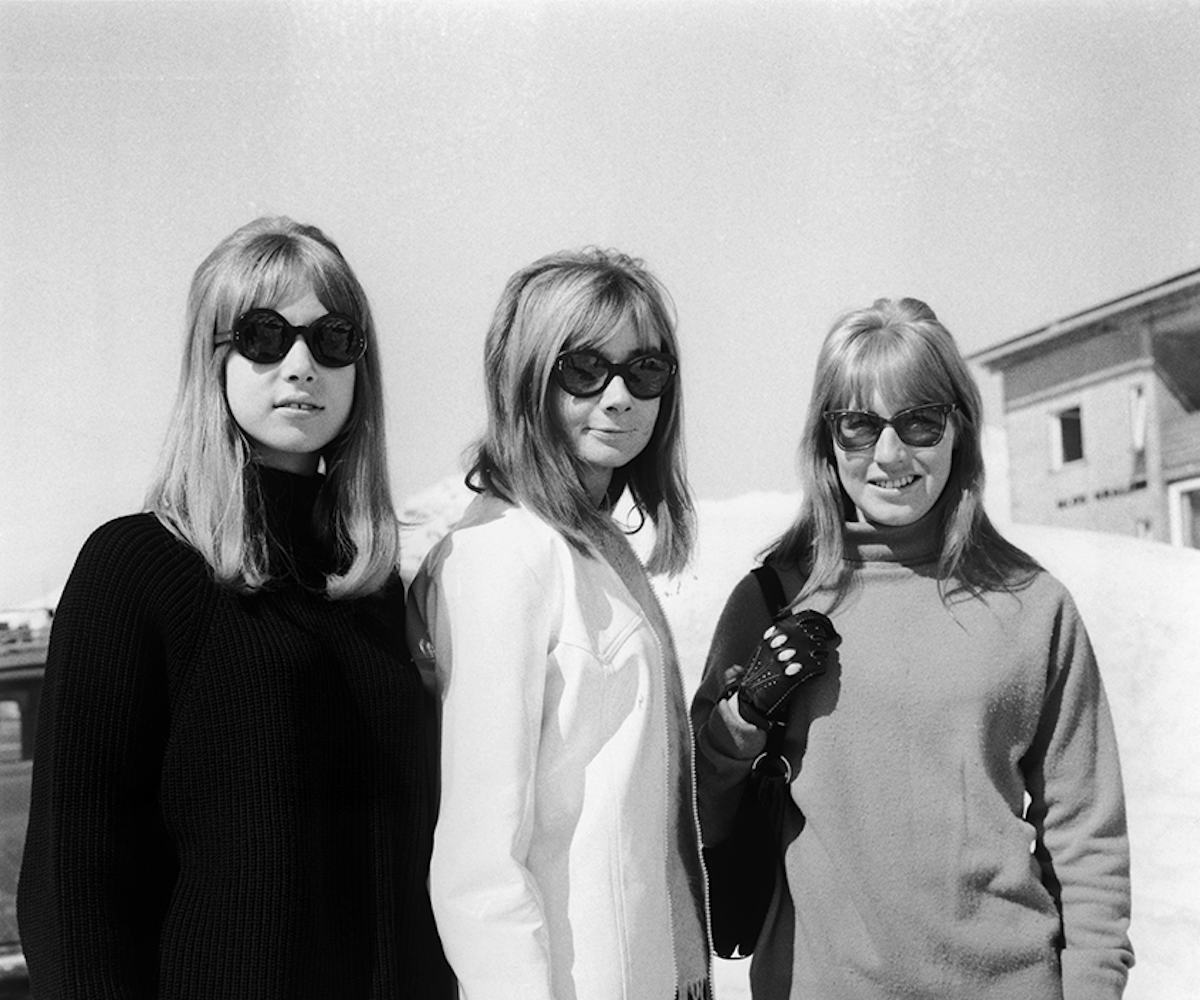 photo by getty images
editor's pick: it's a mod, mod, mod, mod world
let your eyes do the talking.
Like any self-respecting magazine editor, I have a folder on my desktop full of inspiration pics. It's the place where Daria Werbowy's Celine ads live side-by-side with vintage photos of Sofia Coppola, camera in hand.
One of my favorite inspiration photos (and favorite people to search on Tumblr) is '60s and '70s icon Pattie Boyd. (That's her on the left, with Cynthia Lennon at right.) She started out as a major fashion model who then became both the first wife of George Harrison and Eric Clapton. During her marriages she traveled the world with each of them in some seriously covetable jet-setting outfits. 
On the top of my list of Boyd's looks to steal is the sunglasses-and-skiing ensemble she wore in Austria during the filming of Help! So, yeah, you can imagine my excitement when an oh-so-similar pair of shades hit the NYLON Shop. You can bet I'll be spending the rest of spring and all of summer in these mod sunnies. You can do the same too--just snag a pair here. (Rockstar boyfriend not included.)