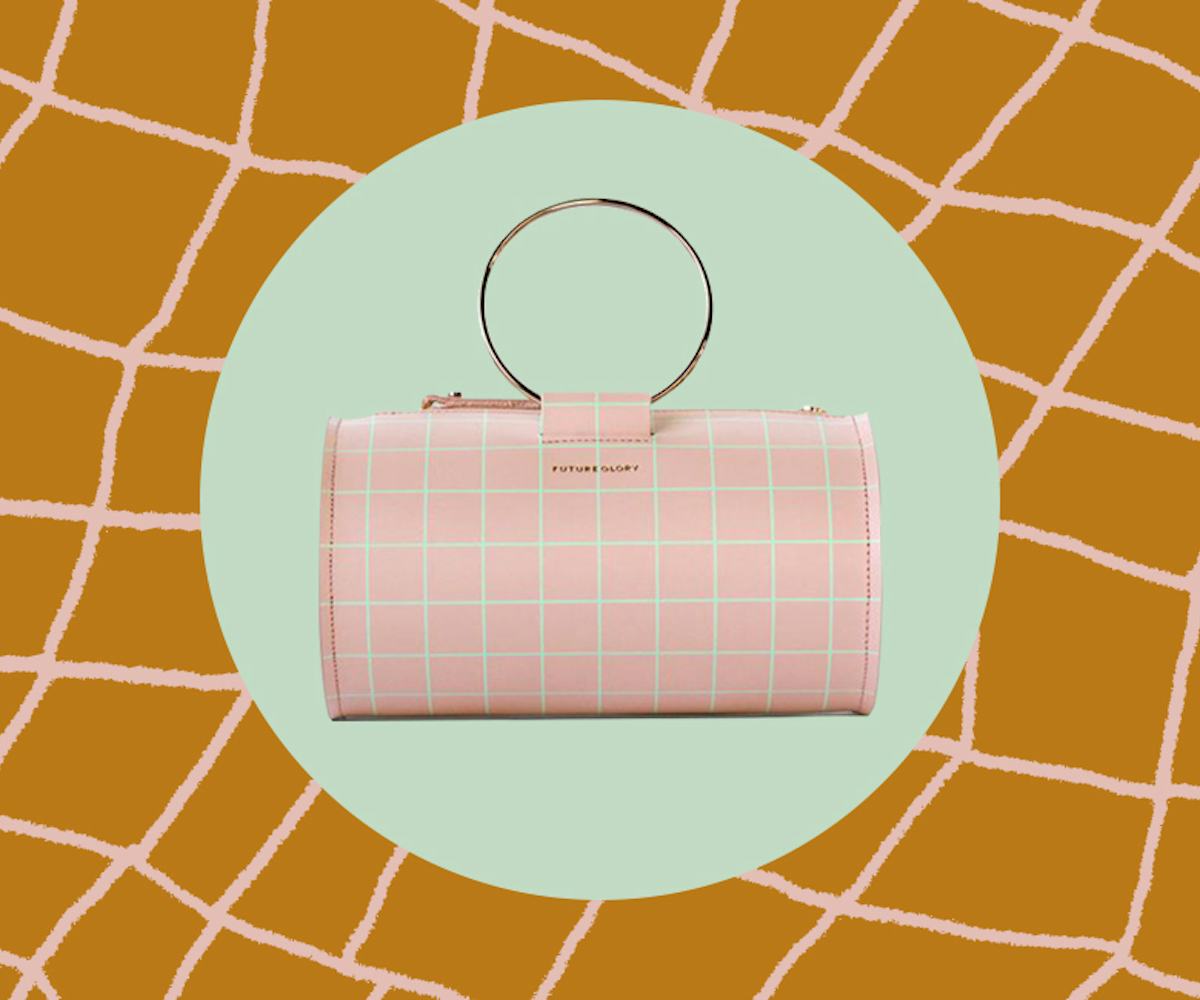 This Is The Only Spring Bag We Want This Year
I mean, have you seen anything cuter?
TGIF! Friday is here, along with our paychecks, so you know what that means: It's time to go shopping. Every week, we write a love letter to the one must-have item that we would happily blow our full paychecks on, because life is meant for treating yourself. Cheers!
It's spring, but... it hasn't really felt like it. Partly, the weather is to blame and partly, the news that makes us want to keep hibernating. But it's time to shake off the winter blues and manifest a sunny disposition. And what better way to do it than sartorially? I've taken to wearing yellow blazers and floral dresses no matter the weather or my state of mind. And it's kind of worked!
While on the hunt for more spring-like things, I stumbled across the most glorious bag to ever exist: Future Glory's Margaux Mini Duffle, which I particularly love in the pink-and-mint grid print. Look, when something, anything, has the word "mini" in its name, it's pretty much a given that I'm going to freak out over it. But, all mini-ness aside, this bag is truly spring perfection.
Not only is it two of my favorite colors (I truly still like to wear millennial pink, sue me), but the two hues are used to create an ever-trendy graphic check print. The bag is clean. It's modern, yet it has a slightly retro feel. And even if it can't fit all of my things, I don't give a shit, because it's literally the most adorable thing I have ever laid my eyes upon.
For a cool price tag of $475, it's not necessarily what I would typically spend on a spring bag (or on any article of clothing, really), but I would happily blow a paycheck on this little guy. Even if spring continues to not feel at all like spring, this bag is destined to bring me slightly closer to true happiness.
Future Glory, Margaux Mini Duffle in Pink/Mint Grid, $475, available at Future Glory.