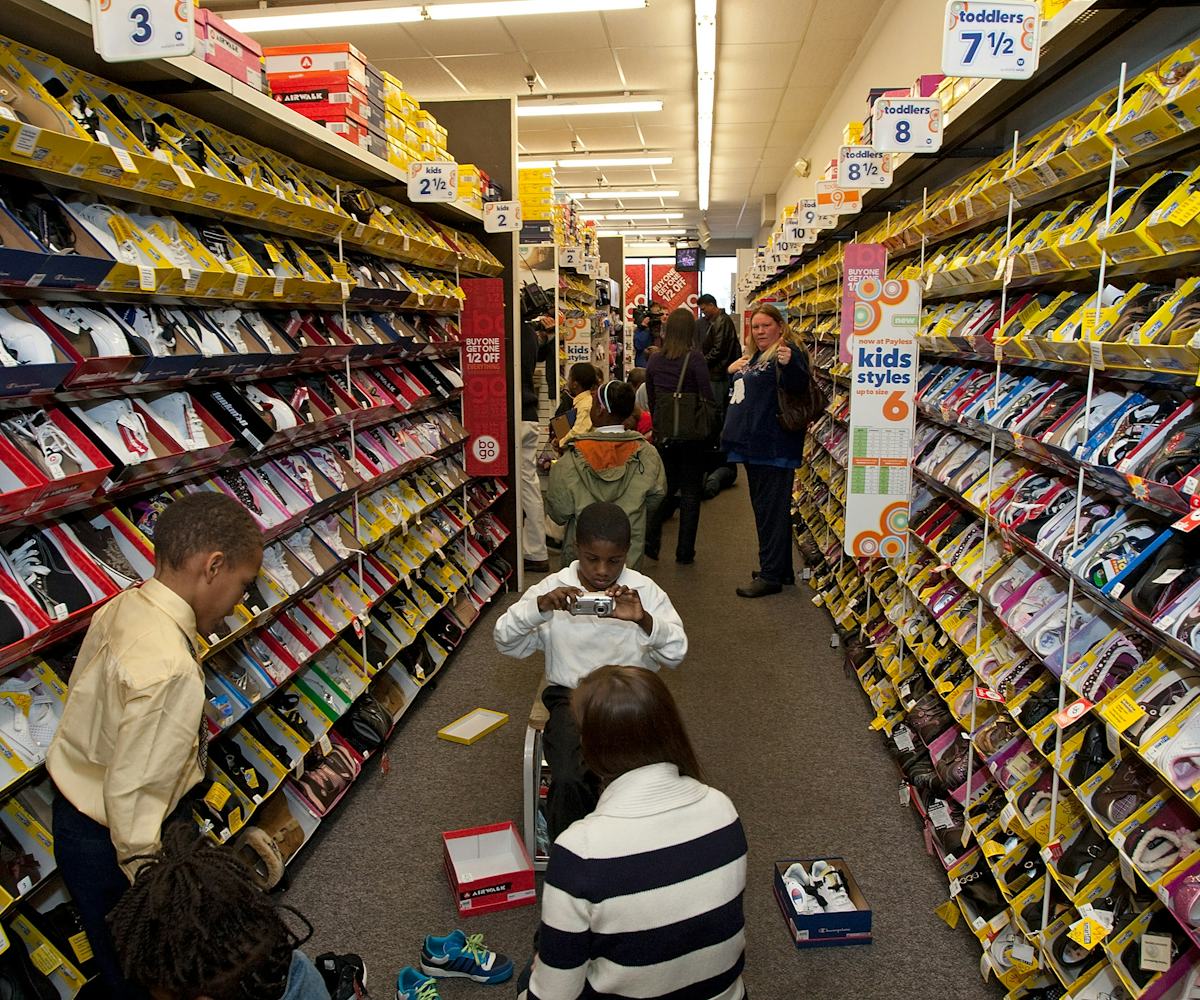 Photo By Joey Foley/ Getty Images.
Another Retail Store From Your Youth Has Filed For Bankruptcy
We wouldn't want to be your favorite retail store growing up right now. Brands like Wet Seal, American Apparel, BCBG, and Bebe are shuttering stores due to a lack of sales. Next up on the chopping board is Payless.
The discount footwear chain every child under the age of 18 was embarrassed to set foot in has filed for Chapter 11 bankruptcy. The company is also planning to close up to 400 stores. "This is a difficult, but necessary, decision driven by the continued challenges of the retail environment, which will only intensify," Payless chief executive, W. Paul Jones, said in a statement. "We will build a stronger Payless for our customers, vendors and suppliers, associates, business partners and other stakeholders through this process."
Jezebel referred to the store in an article as the source for "basic" shoes, which is a funny statement to make, seeing as the store essentially made a business out of borrowing style designs from more expensive brands. Sure, they were always subpar compared to the original (which we guess is where the basic label fits in), but they gave lower income girls and boys a chance to feel included. Even if they did get called out for wearing Payless' shoes while in school because children can be horrible tiny humans.
Vince Staples said it best: