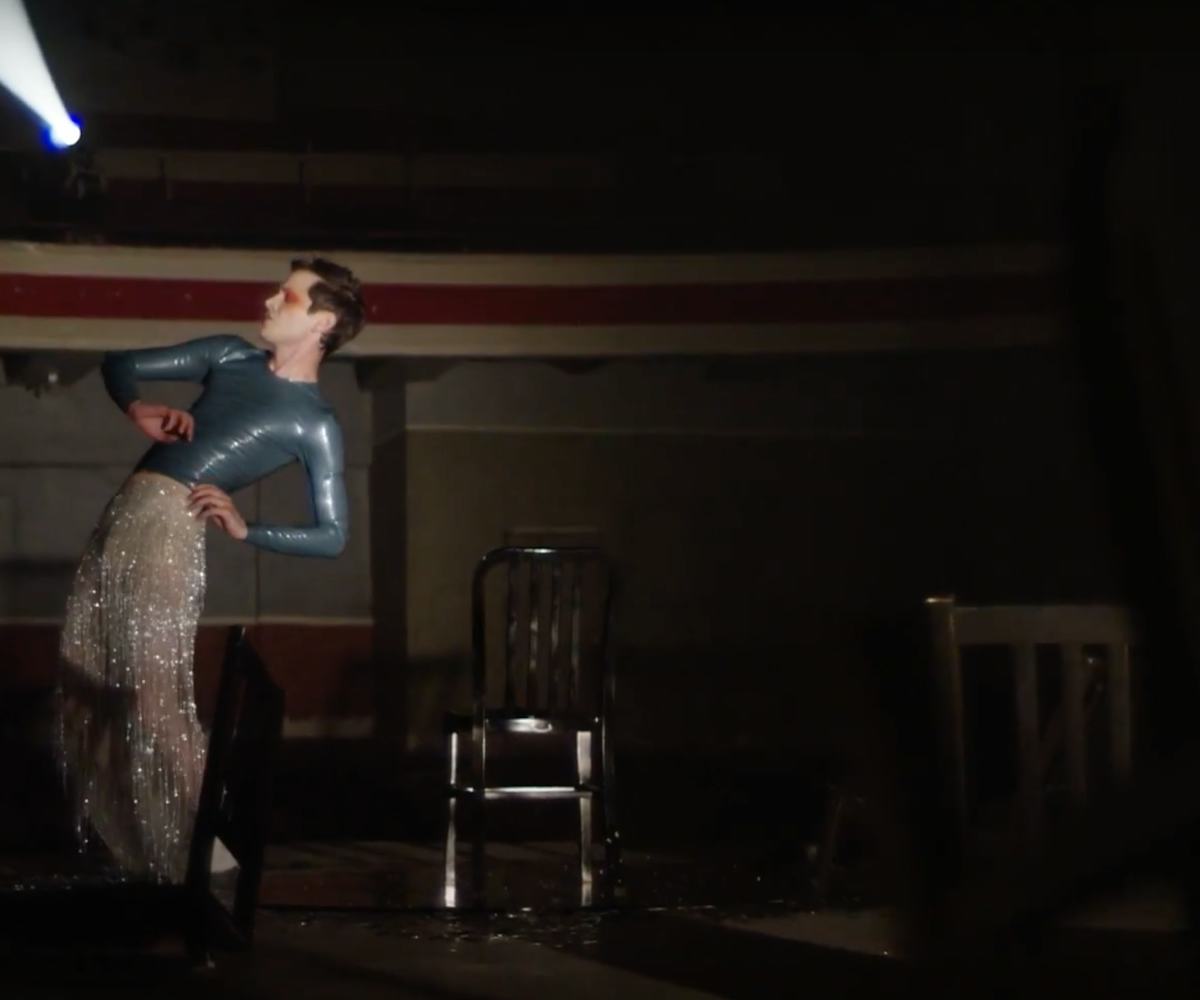 Screenshot from YouTube
Perfume Genius Slithers Around An Empty Stage In "Die 4 You" Video
And he's serving some serious looks, too
Following the release of his fourth studio album, titled No Shape, Perfume Genius blessed up today with the video for the instant trip-hop classic "Die 4 U." Directed by Floria Sigismondi, who has previously worked with David Bowie, Rihanna, and Justin Timberlake, the visuals for the dreamy song guide us through a moody, melancholic melody. Check it out, right here:
In the video, the artist, whose name is Mike Hadreas, slithers and floats ethereally upon an abandoned, somewhat Lynch-ian stage. Wearing a colorful and androgynous outfit made of Latex and fringe, paired perfectly with a face beat for the gods, Hadreas is a post-gender angel performing for an imaginary audience and crooning in a fragile falsetto.
No Shape has already received high praise from music critics (us, included). Pitchfork's review of the album says, "No Shape rebukes tasteful minimalism and embraces beauty at its most transgressive, harking back to the aestheticism and decadence movements of the 19th century, as well as Kate Bush and Prince's most lurid extroversions," and that "'Die 4 U' uses erotic asphyxiation as a metaphor for total commitment, a mellow trip-hop beat evoking the supposedly blissful sensation of suffocation."
Perfume Genius recently performed "Slip Away," the album's lead single, on Colbert and will be starting a North American tour tomorrow at the Magic Stick Lounge in Detroit.
You can stream No Shape via Spotify, below.