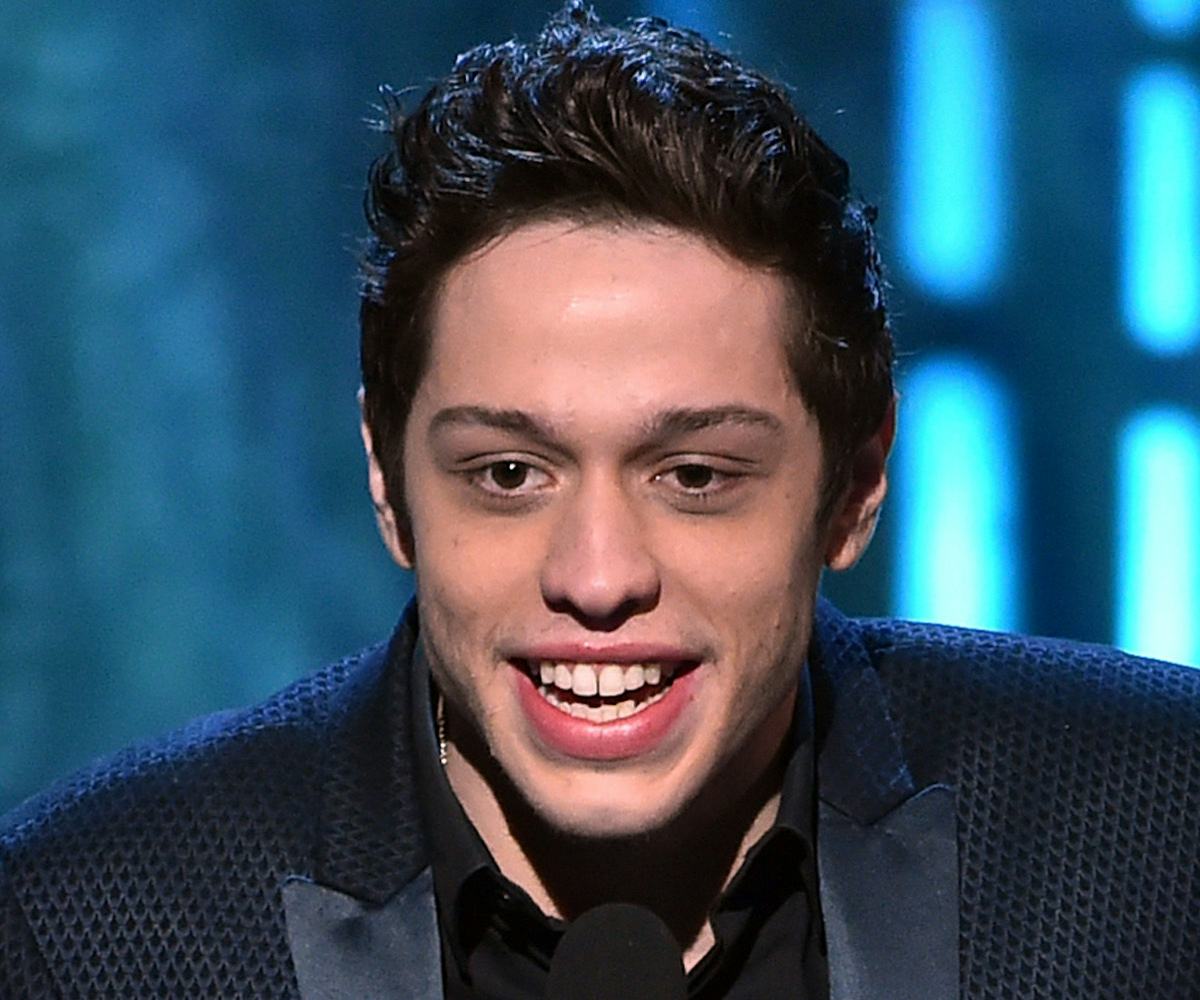 Photo by Kevin Winter/Getty Images.
Ariana Grande Responds To Criticism Of Pete Davidson's Manchester Arena Bombing Joke
UPDATE 7/6/18 9 a.m.: Ariana Grande has responded to the criticism of fiancé Pete Davidson's joke about the Manchester Arena attack, saying it has been "v tough & conflicting on my heart."
Yesterday, the singer responded to a fan who questioned why she was still with Davidson on Twitter, writing that he "uses comedy to help ppl feel better ab how f-ed up things in this world are."
"We all deal w trauma differently," Grande continued. "I of course didn't find it funny. It was months ago & his intention wasn't/is never malicious but it was unfortunate." She also added in a follow-up tweet, "I hear and respect you always." Read her response, below.
--
The mother of a concertgoer killed during the Manchester Arena attack has called for Ariana Grande's now-fiancé Pete Davidson to "publicly apologize" for a joke he previously made about the incident.
During a stand-up routine at L.A.'s Laugh Factory, Davidson apparently made a joke about the tragedy that hit Grande's May 2017 concert as part of one of his "bad taste" routines. According to The Mirror, Davidson reportedly joked that the incident must have confirmed to Grande that she was at a new level of fame, as "Britney Spears didn't have a terrorist attack at her concert." His gag came five months after the attack, which killed 22 and left 59 injured. As such, Charlotte Hodgson—the mother of 15-year-old Olivia Campbell-Hardy, who was killed during the attack—recently told The Mirror that she found Davidson's joke "heartbreaking and outrageous."
"For anyone to joke about this situation is disgusting and I think he should publicly apologize for it. The families will find it equally as disgusting," Hodgson told the tabloid. "We don't need jokes about it, there have been plenty around, and it's heartbreaking to hear every day. But for someone so famous to be doing it and now to be with Ariana, it's outrageous. I think she would be horrified, too." Grande has also previously spoken about how she now suffers from PTSD as a result of the attack.
However, it should be noted though that terrorism is something that has also deeply affected Davidson, as his firefighter father died during the 9/11 terrorist attacks in New York City. In fact, the two reportedly "bonded" over these shared hardships when they first began dating, according to People. 
"They've both been through hardships, so that's something they definitely have in common," a source told the publication back when news of their engagement first broke. "They've both dealt with some dark stuff at a young age."
As of now, neither Davidson nor Grande have commented on the current backlash.