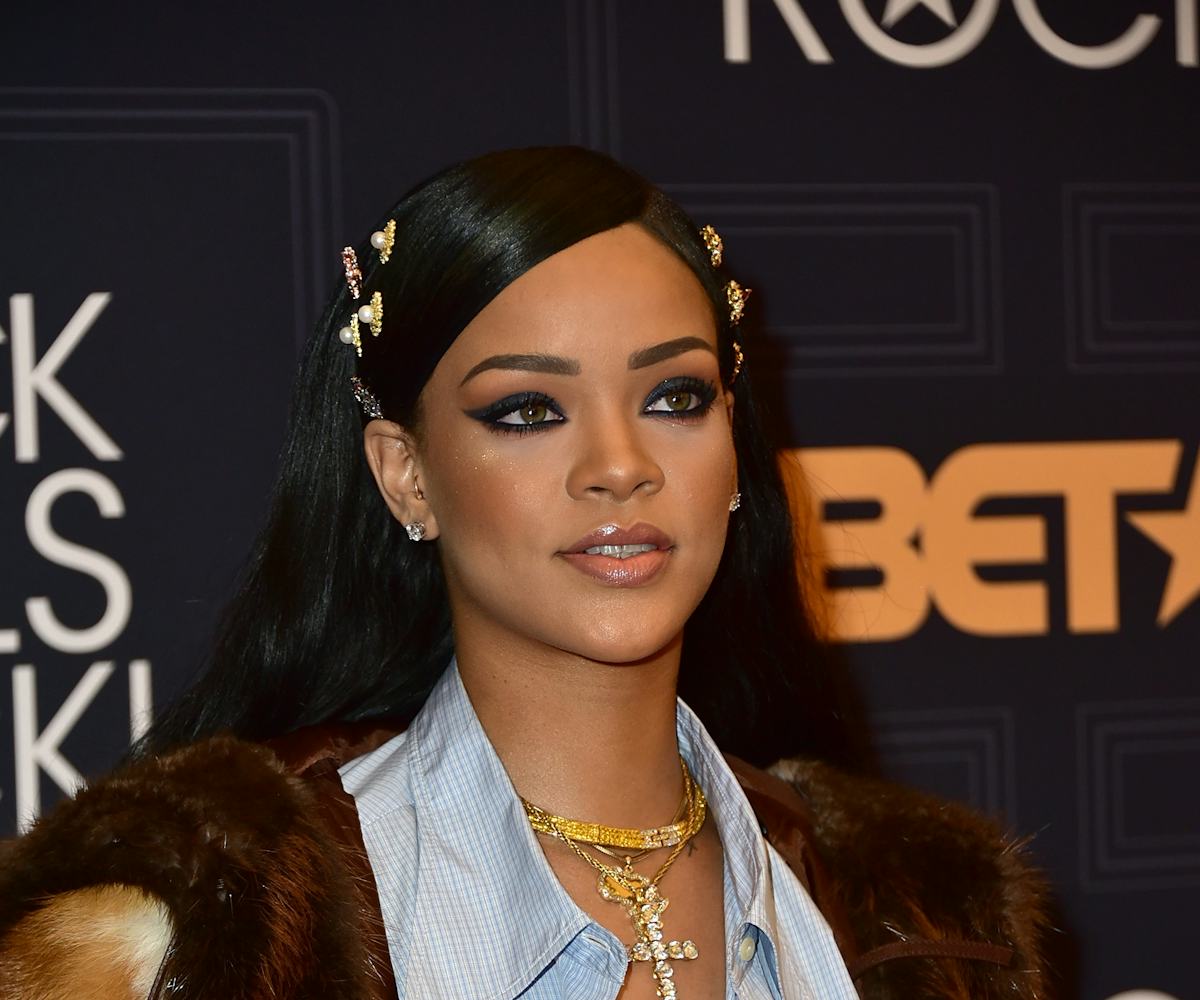 Photo by Brian Killian/Getty Images.
The Rihanna Documentary Just Scored A Major Director
We're all well aware of Rihanna's status as a global icon. But do we know how she got there? Well, a new documentary from Peter Berg is expected to fill in all the blanks, you know, the stuff that happens in between all that work, work, work, work, work. Berg, who helmed Rihanna in the much maligned Battleship movie (and who's also responsible for the incredible Friday Night Lights), will direct Rihanna, an intimate portrait of Riri, that will "follow this true international superstar as she navigates life as an artist, businesswoman, and humanitarian, while contending with the inherent pressure of artistic freedom." 
Judging by her avant-garde masterpiece Anti, Rihanna contended with that "pressure of artistic freedom" pretty well. Hopefully Berg's documentary will chart the course she took from Top 40 darling to becoming one of the most boundary-pushing artists of our time. 
"Peter Berg's Rihanna is an unfiltered look into Rihanna's life and how she's ascended to become a global icon, providing a glimpse into the evolution of one of the world's most well-known pop artists," read a statement on the site of Berg's production company, Film 45.
In terms of what docs Berg will be referencing for Rihanna, well, according to the director, the 1967 Bob Dylan documentary Don't Look Back will be a major source of inspiration. And as anyone who's seen that iconic film will attest, that's a very good thing. Check out Rihanna and her director clowning around below.