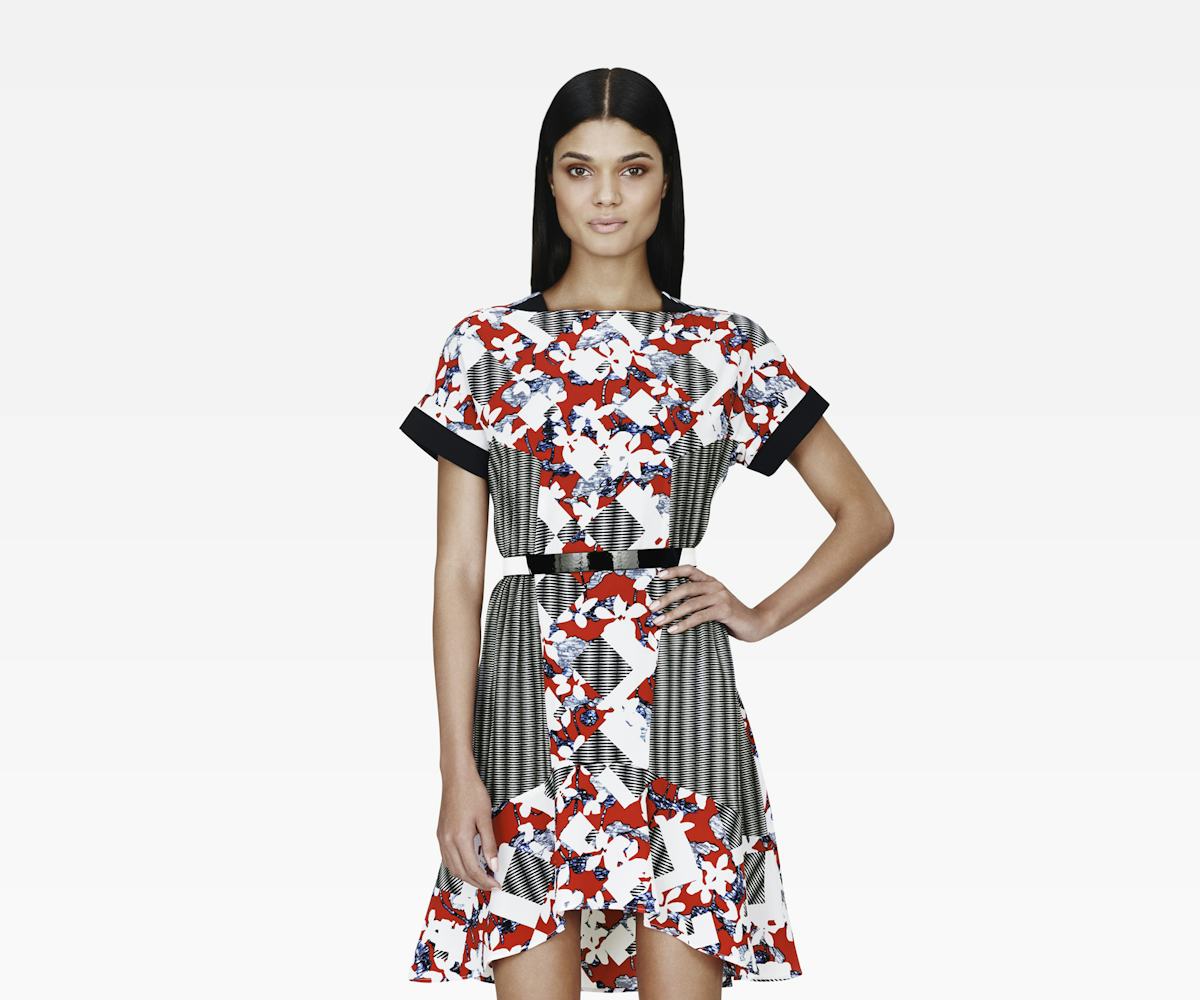 lookbook: peter pilotto x target
see the entire collection one month before it hits stores!
What's black and white and red all over--and works on land or sea?
That would be the Peter Pilotto x Target collaboration. The latest high-end/low-end partnership comes courtesy of the British label, helmed by Peter Pilotto and Christopher de Vos. They bring their signature trippy prints to the bullseye retailer, producing an entire collection that's best described as psych-goth surfer. Think keyhole cut-out rash guards, asymmetrical skirts, and slip-on sneakers, all covered in black and white geometric prints and accented by red and lime green floral prints (and nothing come in over $79.99, with most items in the $20-$30 range).
Although the collection doesn't hit stores--and, in a twist, Net-A-Porter--until February 9, we got a first look at it last night. Here's what we can say: The bustier swimsuits are insanely awesome, the belted floral/lace dress is as cool in person as it is in photos, and the cropped sweater (coming in at a whopping $29.99) is probably the most luxe option of the bunch. If you don't have space in your closet for even one more item, then you'll want to head straight for the beach totes--between the coated canvas to the roomy, pocket-laden interior, it's the perfect bag to carry with you to the beach (or the gym, or on that weekend trip, or....).
But don't take our word for it; check out the entire collection in the gallery, and then let us know what you're eyeing on Twitter and Facebook.