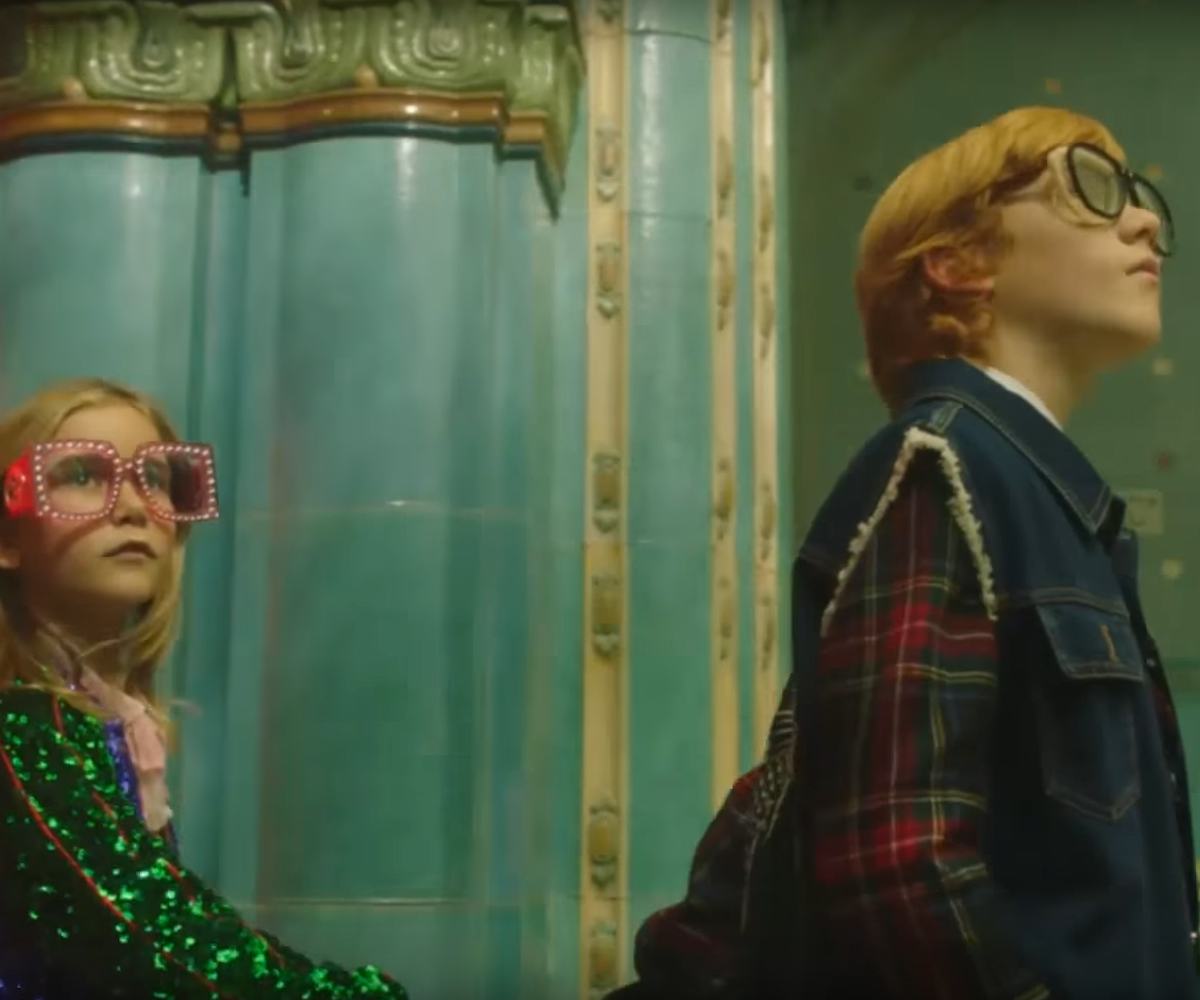 Photo via Youtube
Petra Collins Takes Us On A Whimsical Adventure In New Gucci Film
#GucciDreamscape reimagines a Budapest childhood
Just days after sending its magical Fall 2017 collection down the Milan runways, Gucci has yet another delight in store for us. Photographer and artist Petra Collins has stepped away from her role as the fashion house's model and muse to direct its latest eyewear campaign.
The dreamy new film is an ode to Collins' childhood in Hungary. She thoughtfully shot #GucciDreamscape from a child's perspective, endless curiosities and all.
The trippy video begins with the two children stealing a pair of bedazzled Gucci frames from their sleeping grandmother. As soon as they put them on, their world is suddenly transformed into an ethereal fantasy—quite a match for Gucci's quirky and whimsical eyewear collection. Casting her younger cousins, we're taken on the adventure of a lifetime—from the cozy comfort of grandma's house to a luxurious bathhouse.
The rich and colorful surroundings are a perfect fit for Gucci wares, if you ask us. If only our own sunnies had the ability to transform reality into a fantasy dream world. Sigh.
Check out the film in full, below.