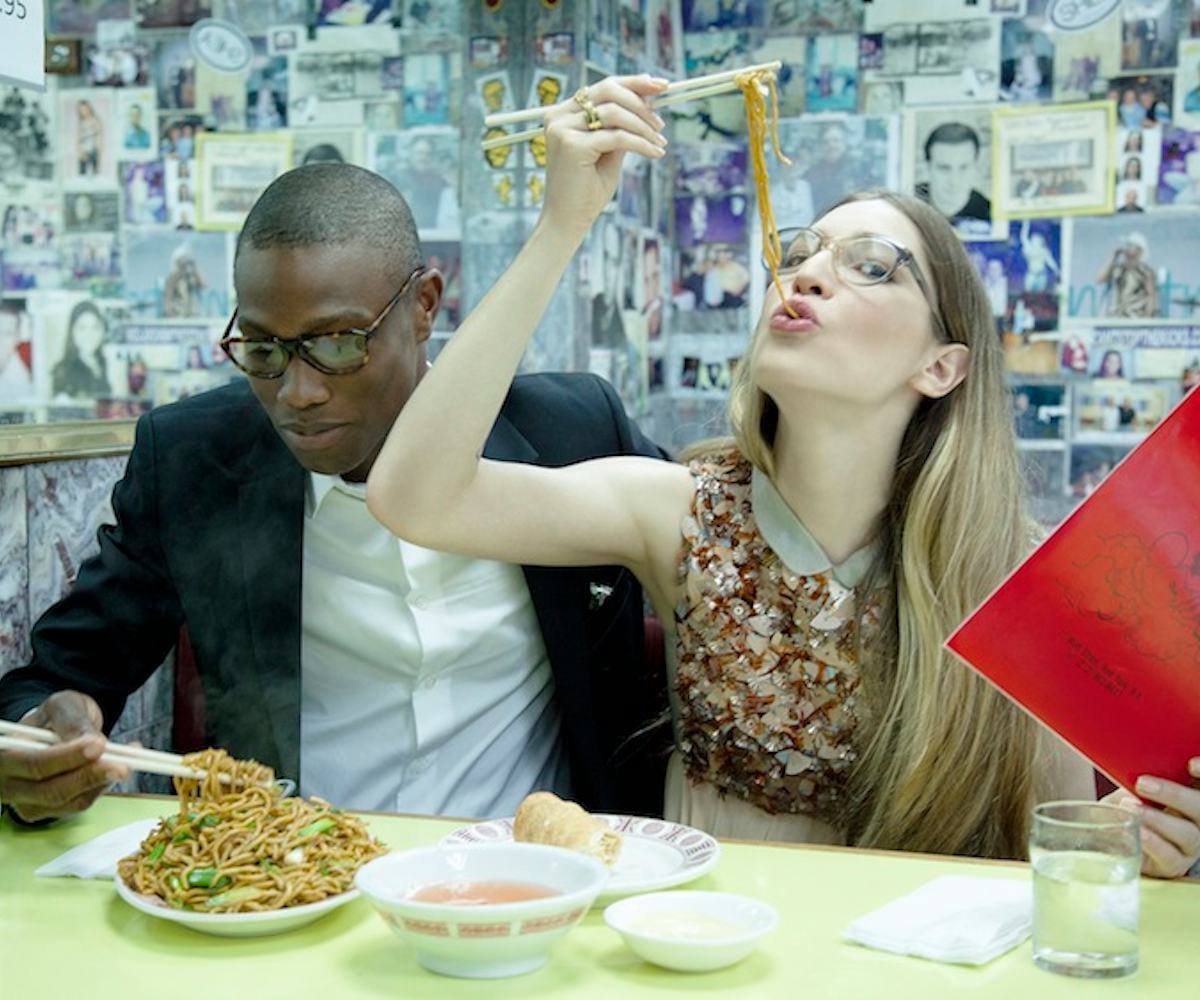 petra collins shoots warby parker's latest lookbook
the couple that wears glasses together, stays together.
Ah, young love. The impromptu dates, the unexpected all-nighters, the permanently fixed rose-colored glasses—how it smells so sweet...
It only makes sense that love be the overarching theme for Warby Parker's latest lookbook, shot by Petra Collins. The shots follow two four-eyed young lovers as they roam through Manhattan's nostalgia-inducing Doyers Street. You know what they say: "The couple that wears glasses together, stays together." Or something like that.
The Beacon collection features four new frames—the Garrett, with its flat browline and subtle keyhole bridge, the rounded McKee, the Ingram, a squared sunglass, and the Nancy, an oversized sunnie with angled brow details—all designed for spontaneous hangouts, rooftop sunrises, and visiting late-night haunts.
The collection launches today at warbyparker.com/beacon and in Warby Parker stores and showrooms. Each style is priced at $95 a pair, which also buys a pair for someone in need, so live the line's motto and grab a pair!