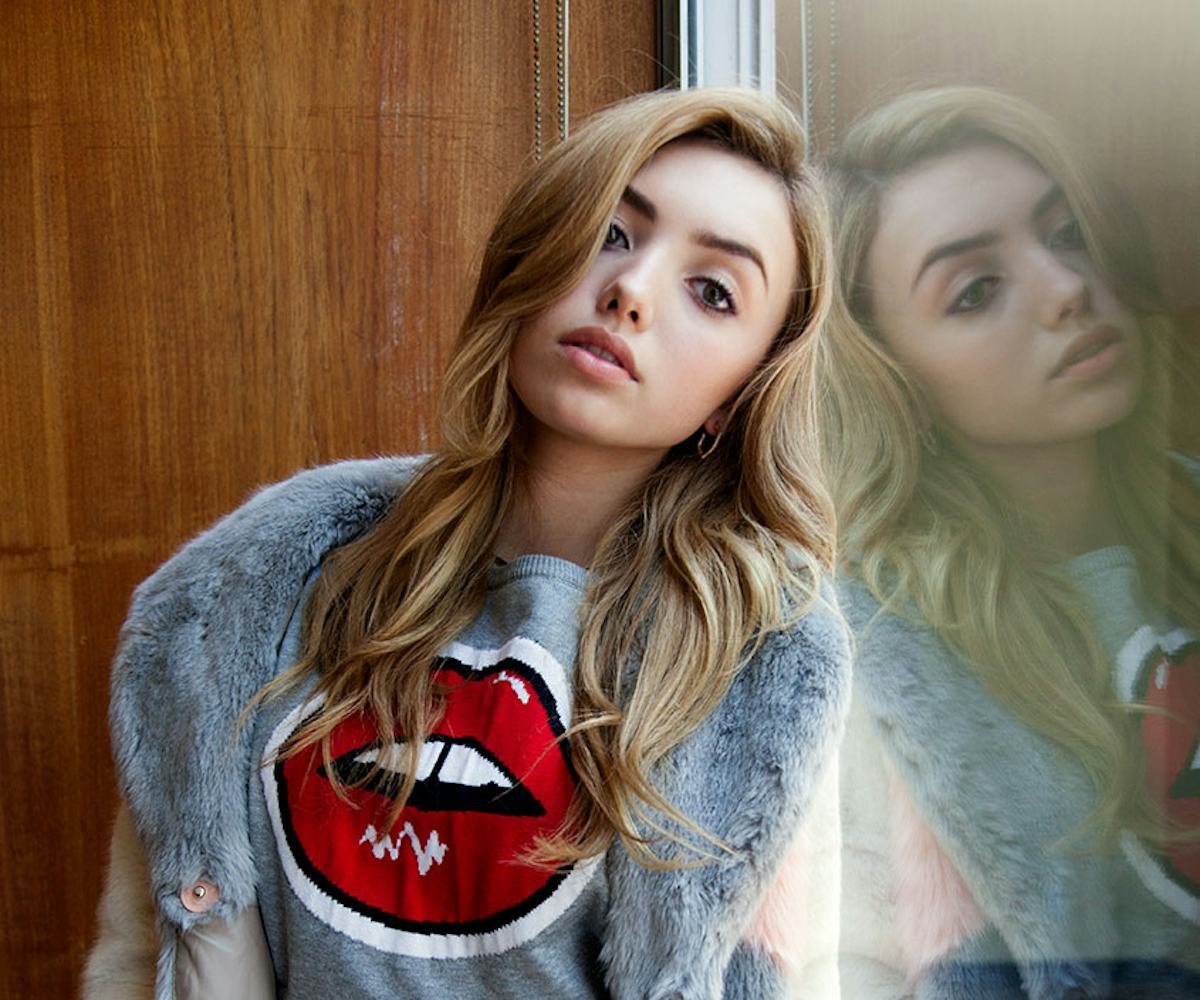 Photographed by Daria Kobayashi Ritch
Peyton List Isn't Your Average Disney Star
THIS 17-YEAR-OLD MAY BE DISNEY'S REIGNING QUEEN OF COMEDY, BUT SHE'S NOT GOING TO BE PUT IN A BOX—EVENIF IT'S A CUTE MICKEY MOUSE ONE. 
OBJECTIVE
To split time between films and her TV series Bunk'd, and eventually to write and direct. "I want to do more movies, more adult roles. And I'm going to shadow the writers on Bunk'd," she says, acknowledging how much Hollywood needs more female writers.
DATE STARTED
Born in 1998 in West Palm Beach, Florida, and moved to Brooklyn at four before settling in Los Angeles at 13. Her first onscreen role was an uncredited part—a little girl in a diner—on As the World Turns.
HIGHLIGHTS OF EXPERIENCE
Disney Channel's Jessie, in which she plays a privileged New York City teen named Emma. "I never thought I was funny. I was so shocked that I got the role. I definitely learned comedic timing on the show." The new Disney Channel series Bunk'd. "I'm playing the same character [as on Jessie], but it's set at summer camp, and I'm a counselor-in-training. I liked that Emma's going to be thrown into new situations—and mud. I didn't want her to be spoiled. So it feels like a whole new character." This November's The Outskirts (think Revenge of the Nerds meets Mean Girls). "I got to play a girl named Mackenzie. She is like the intern for the mean girls; she does their dirty work. In school I dealt with a lot of bitchy girls, so I used what I'd been through [for the part]. Hopefully people can relate and learn how to handle bullying."
SPECIAL SKILLS
Multitasking. "In Los Angeles, I feel like I'm wasting time while I'm driving, so now I listen to NPR and the Serial podcast. I'm like, 'Yay! I can learn something while driving.'"
Athleticism. "I hike a lot, I run an annual 5K with an organization called Girls on the Run that I volunteer with, and I recently tried paddle boarding. I want to take up surfing next."
Singing and playing guitar. "Ingrid Michaelson played the Greek [Theatre, in L.A.] recently. I went onstage and performed 'I Love It' by Icona Pop with her. It was so fun. I love bands like the Arctic Monkeys and The Smiths, and I'm working on my own music. I'm still finding my vibe, but it's more acoustic pop."
coat by kira plastinina, top by missguided, shorts by bongo, earring by rock & gems jewelry. stylist: kyle kagamida. hair: michael dueñas at tmg la using r+co. makeup: dana delaney at the rex agency using urban decay.