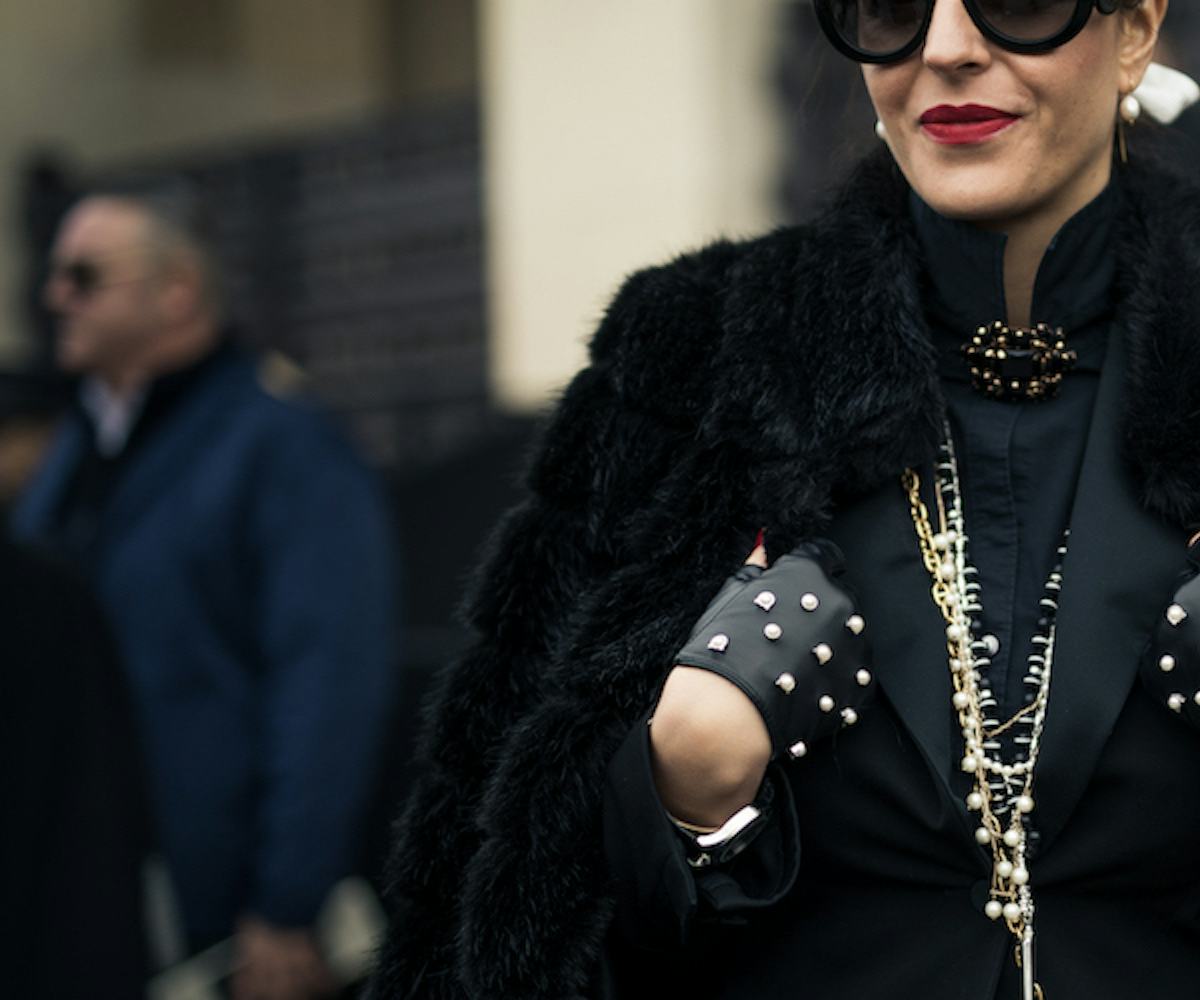 Photo by Matthew Sperzel
Paris Fashion Week Street Style Day 5: It's All In The Details
For day five of Paris Fashion Week, it was all about the details for its most stylish attendees. Pearl-dotted gloves and bags, head-to-toe tassels and pompoms, and even broccoli-printed skirt suits made their way to yesterday's shows. Of course, we can't fail to mention the literal pieces of art that walked the Parisian streets.
Fashion month is starting to wind down, but yesterday proved that everyone (despite being exhausted, we're sure) is still bringing their A-game. If you're looking to step up your own sartorial game, look no further than the below for some serious inspiration.
Throwing some primary colors into the mix.
Pastel on the top, tough on the bottom.
Our girl Keke Palmer slaying in an all-over white look.
Leave it to Giovanna Battaglia to have a full-on leopard moment.
We're loving this floral dress, and this subdued ultra violet 'do even more.
A properly oversized suit.
Fashion vs. function... they might not be able to see anything, but they sure do look great.
When fashion becomes holographic, sculptural art.
It's opposite day!
We're not sure what's happening here, but we're here for it.
Are those flowers for us?
We're getting total Karl Lagerfeld vibes here.
Michele Lamy looking as fierce as ever.
We're always here for an all-over lace situation.
Um, where do we find this broccoli print skirt suit?!
A flawless floral mashup.
Did you hear? Pink's not dead.
A lesson in standing our during Fashion Week.
When the basic trench gets the color treatment.
Eyes on the back of her... coat?
Pink and Prada cure all.