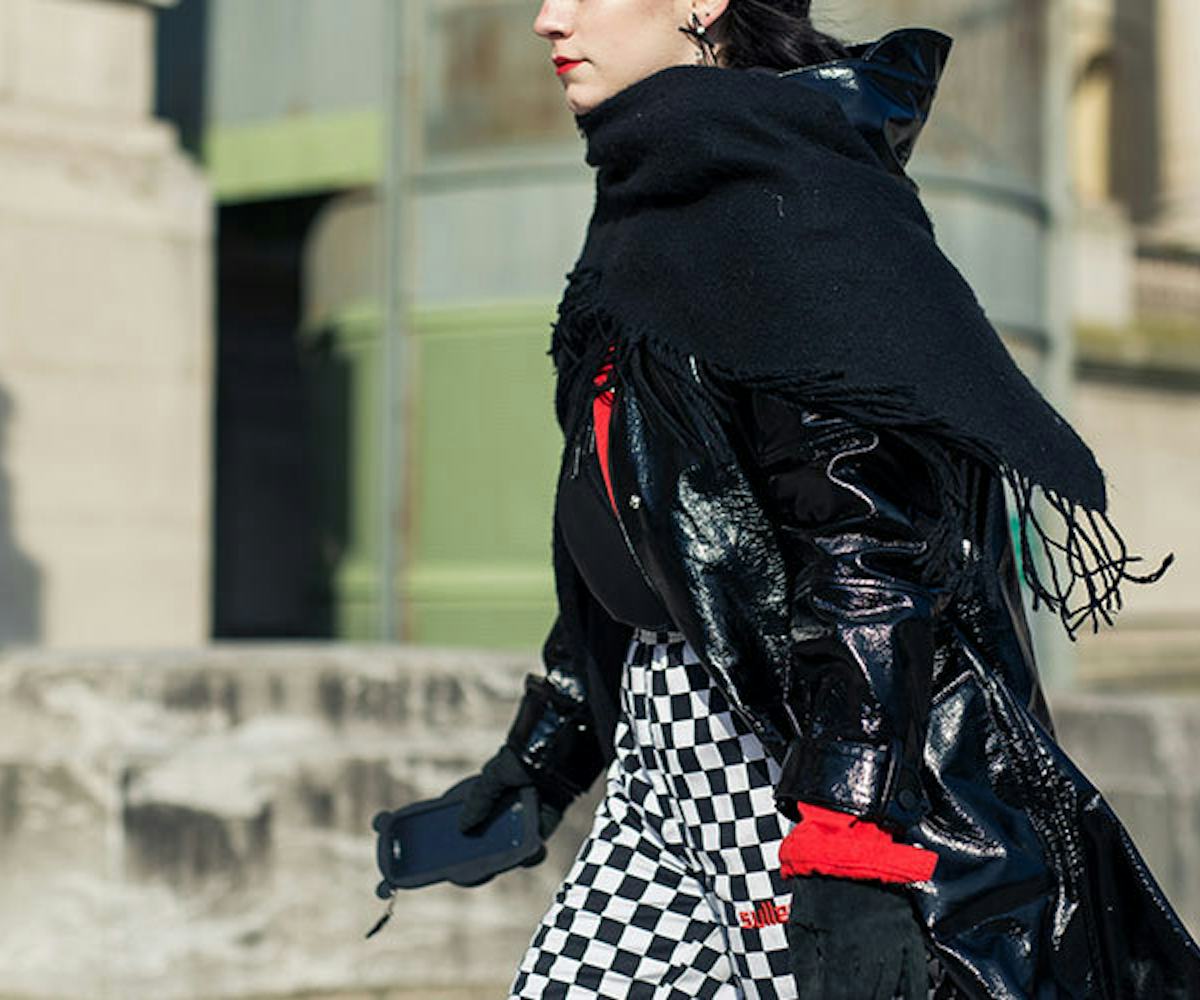 Photo by Matthew Sperzel
Paris Fashion Week Street Style Day 2: Off To The Races
Some time ago, in some year of our Lord, Rihanna wore something racing-inspired and kicked off fashion's need for speed. (Rihanna Navi, can someone direct us to this outfit? It must be at least three years ago... anyway.) We're in the thick of it now, this racing-inspired moment. The colors are getting closer to highlighter hues, the silhouettes are boxy, and checkerboard prints pepper the street style crowd just as much as racing stripes. It's an elegant display of swagger, really. Especially during Paris Fashion Week, where the contrast of the fashions with Paris' romantic architecture creates a millennial-type of luxury.
Vroom, vroom, let's get this street style show on the road. Missed the first day's batch of street style? We got ya, right here.
Let's talk about this palette, shall we? Oh wait, we can't. We're speechless and in complete awe.
Too much color? Psh. Never.
Why look to the stars when you can be one?
Check, mate!
Denim on denim forever.
The Editor Drape™ strikes again!
She's (almost) just like Sia!
Boobie bag for the win!
Resting Glitch Face.
Elle's Nikki Ogunnaike serving up proportion and ease.
Oh my god, you can almost feel how cozy that coat is.
All against assholes, sure. But all FOR that overcoat.
Yes, hello. Please, someone, help us make this our uniform.
Powerful with a little bit of tender.
Feeling blue never looked so cool.
Oh wow. This look is really it, isn't it?
Those boots were definitely made for cutting a rug.
Off-White's doing it right, honestly and truly.
Hey, if you're going to protect your most valuable assets (phone and wallet), you may as well foolproof it.
Put a harness around Miss Rosie, and you've got a look that'll turn heads for all the right reasons.