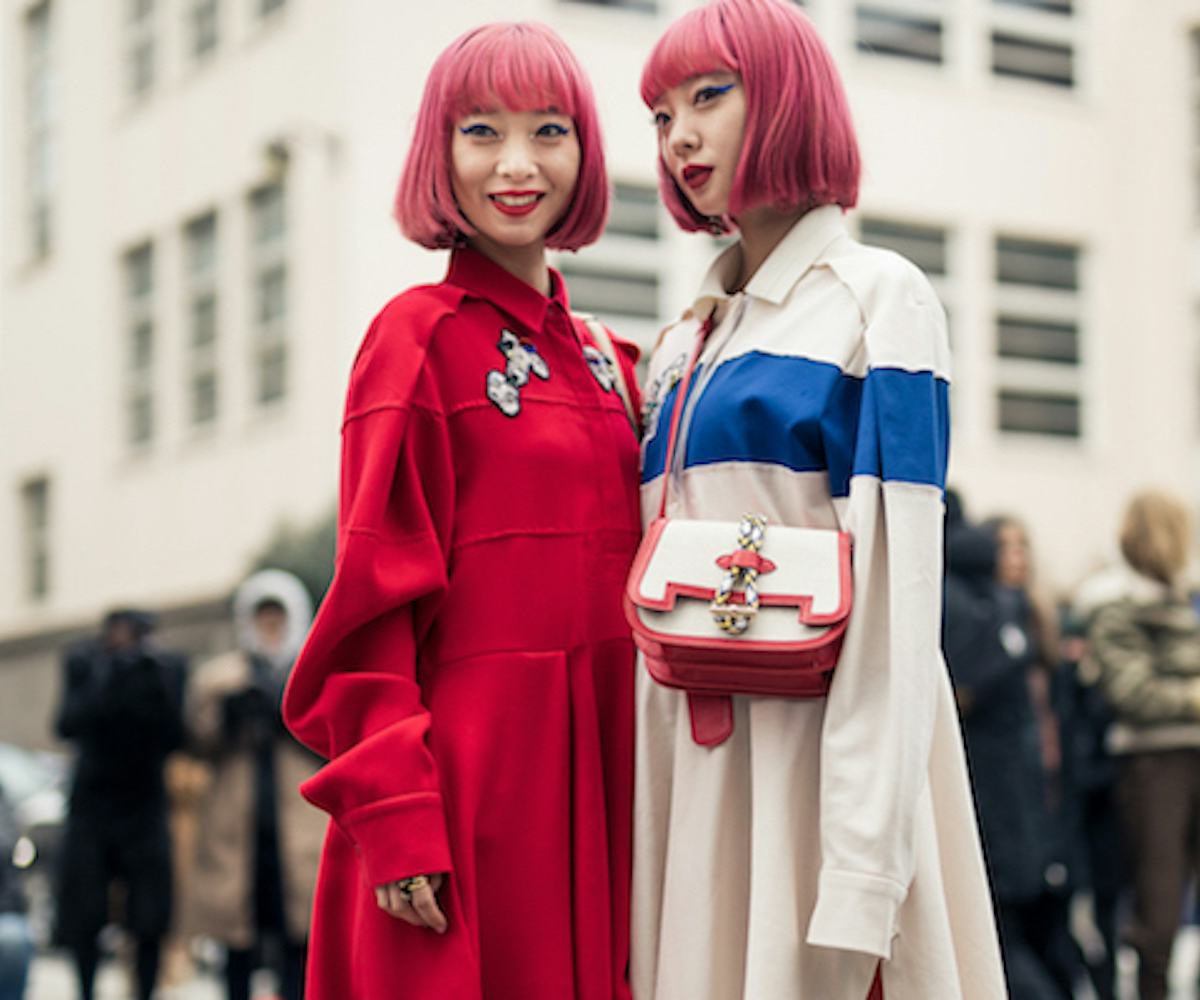 Photo by Matthew Sperzel
Paris Fashion Week Street Style Day 3: Keep It Colorful
Neon accents and monochromatic looks reigned supreme
If there's one thing we realized yesterday while observing Paris Fashion Week's chicest attendees, it's that they're not afraid of color. Pops of brights and neons added an eye-catching touch to an otherwise neutral palette, with vibrant coats and monochromatic moments majorly trending.
And for those that did go the all-black route so typical to the fashion industry? They made it punk on the beauty front. Mohawks, bold black lips, heavy eyeliner, and unconventional hair colors were spotted all over the streets.
Check out our favorite looks from day three, below.
We're here for this Big Bird fashion moment.
The '90s fashion goggles are making a comeback.
It's all about the accessories.
This monochromatic green looks oh-so-cozy.
We definitely wouldn't be drinking any wine in this cream getup.
Handle with care!
A proper twinning moment.
Ready to weather any storm.
Do you think she got this on sale?
Eye see you.
We're getting total '70s alien babe vibes from this look.
Our girl Lala looking fierce as always.
A true punk fashion moment.
The Matrix but make it streetwear.
Grandma's quilt meets Paris Fashion Week.
No shirt? No problem!
A little bit of fall, a little bit of spring.
Forget faux freckles, we're here for full-on face polka dots!
Words to live by.
The Hot Topic fashion look of our dreams.