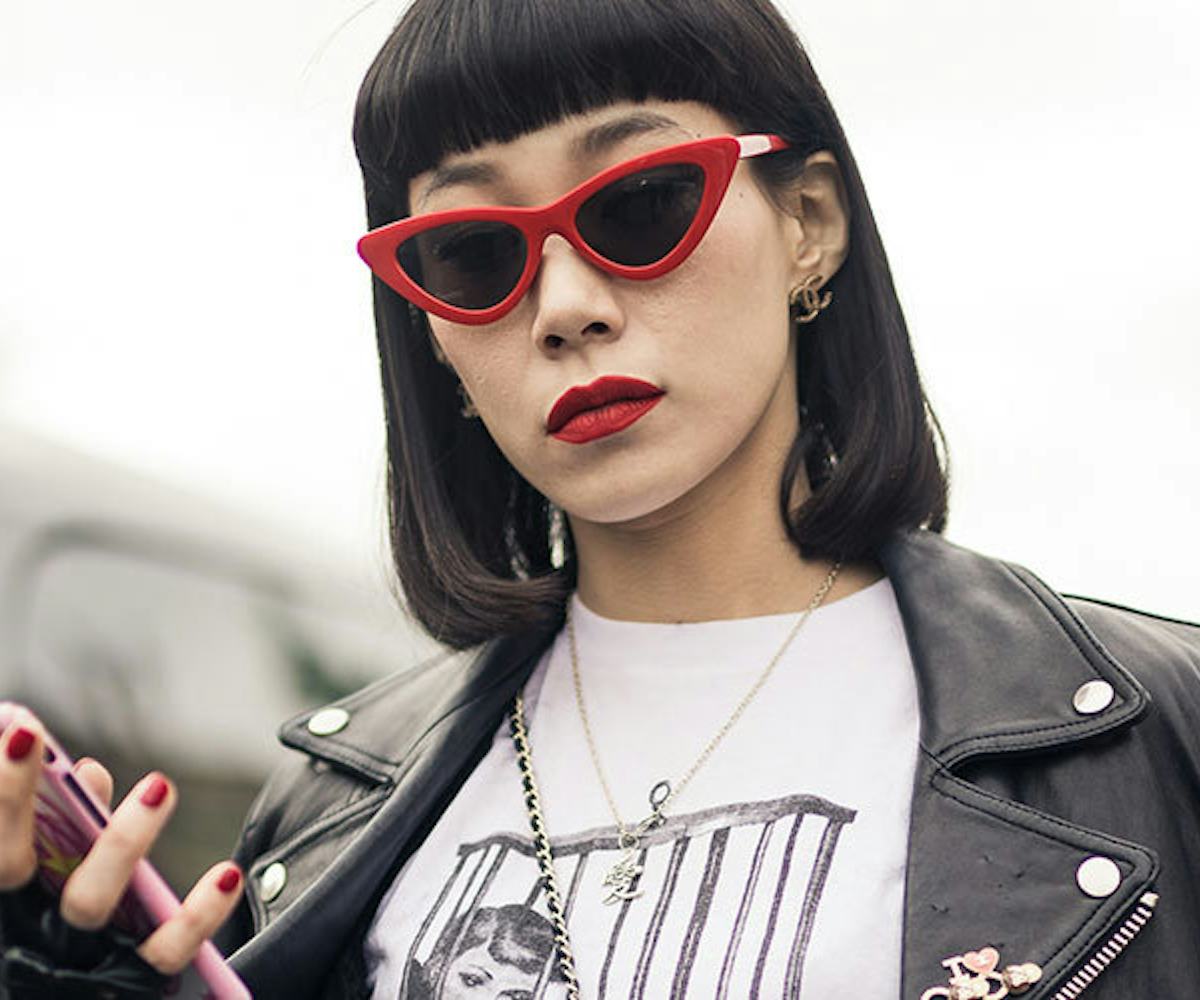 PHOTO BY MATTHEW SPERZEL
Paris Fashion Week Street Style Day 8: And Who Are You Wearing?
Well, we made it. As of yesterday, Paris Fashion Week has wrapped and Fashion Month is officially over. Breathe in, breathe out.
We're not saying the schedule this year saved the best for last but with Miu Miu and Chanel both in one day, the street style certainly felt like it. From subtle hints of Coco to in-your-face logos, no brand went unnoticed. It's always fascinating to see how people style these luxe labels, how they dress them up and dress them down. It's one thing to wear a look straight off the runway but it's another, arguably more exciting, thing to wear runway pieces in unexpected ways. The key is making it your own and to not let the logo wear you. Yes, we get it you're wearing Chanel but look at how you're wearing Chanel. You know what we're saying? That's what true style is, and the following folks have it in spades. Check it out, below.
And hey, no worries if you missed day seven's street style. We got you right here.
Girls invented everything. There, we finished it for you.
C'mon highlighter! Let's get brightening!!!
Un chat noir en route to Miu Miu.
Sweet fashion Mary, these Comme des Garçons rainboots are heaven on earth.
These pops of color paired with that pattern and silhouette have us drooling.
The florals are great, but let's talk about the majesty of pairing socks with strappy sandals.
Winter's almost over, but, honey, we're never getting over these knit arm warmers.
TFW your look is a canvas.
Bead it and weep.
It's Chanel, darling. What else do you need?
Slinky, but make it fashion.
You could be in the middle of nowhere and still be spotted from miles away in that jacket.
Gray matters.
Yes to this Rolling Stones-inspired graphic tee. Yes to the metals. Yes to the leather. Yes to it all.
Oh so Coco.
The drama of it all. The comfort!
Can you believe this lil' Chanel friend?!
I am Gia, hear me roar.
Prepare for fashion trouble and make it double.
Goddamn, that's good denim.
Warhol would be proud of these colors.
The look you wear when you have to pick the kids you babysit up from art class but have to venture into The Shimmer after.
Patchwork and fringe on a denim jacket? We're sold.
Oh, hello Casey Spooner!
10/10 would devour a graphic novel by Prada.