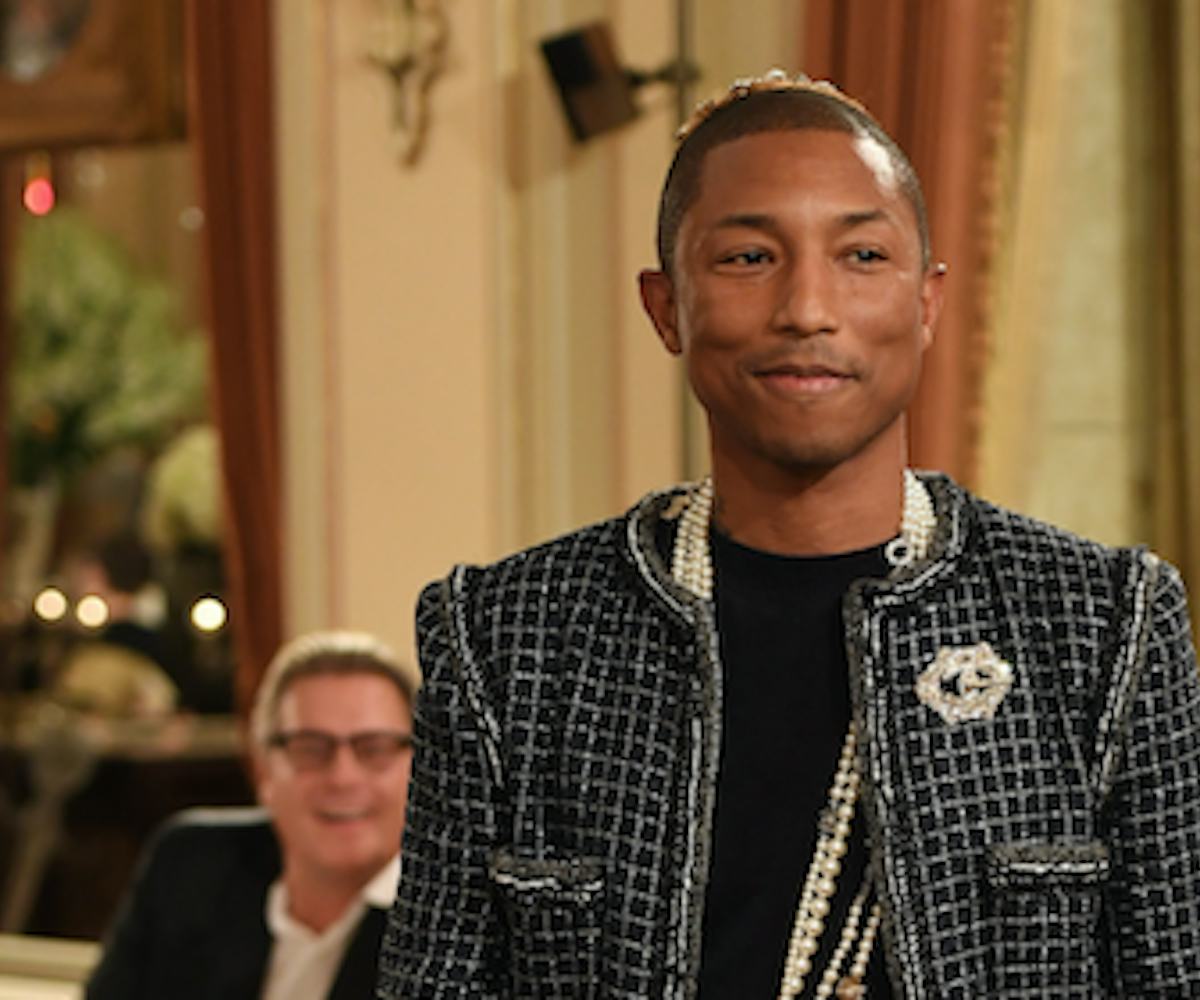 photo by Pascal Le Segretain/getty images
Pharrell Is Being Called Out For His "Highly Insensitive" New Line
The artist's latest with Adidas is seen as "trivializing" Hindu traditions and beliefs
There's a fine line between appreciation and appropriation, especially in fashion. It seems that Pharrell, according to a Hindu statesman and countless Twitter users, has crossed into the latter territory.
Pharrell's new Hu Holi collection for Adidas features an array of brightly-colored apparel and sneakers inspired by the "magic and beauty" of Holi celebrations in India and Nepal. The president of the Universal Society of Hinduism, Rajan Zed, is saying that both Pharrell and Adidas "should have done some homework before taking Hinduism concepts frivolously" and that they are "trivializing" Hindu beliefs, traditions, concepts, and symbols in order "to make a fashion statement and sell shoes for mercantile greed." The statement also noted that some of the products contain leather, and in Hinduism, cows are thought to be sacred. 
Adidas claims that the collection showcases Pharrell's "creative flair for celebrating human diversity" and even promoted the new launch with a live video of Pharrell experiencing the Holi festival for the first time in India, which many found to also be insensitive. 
In 2014, Pharrell was accused of cultural appropriation after he wore an Indian headdress on the cover of U.K.'s Elle. He issued an apology after the incident, stating that he "respect[s] and honor[s] every kind of race, background and culture. I am genuinely sorry."
Zed is now requesting that Adidas and Pharrell rename the "highly insensitive" Holi shoes and issue a formal apology. The two have yet to respond. 
You can read Zed's statement in full, here.